According to the exercise statistics, the World Health Organization suggests that adults aged 18 to 64 should do at least 150 minutes of adequate exercise per week, if not 75 minutes of vigorous-intensity exercise called aerobic physical activity.
Since the pandemic, being fit and healthy mentally and physically has never been more of a number-one concern. Thanks to the digital age, at-home workout and exercise apps are made available on phones, tablets, or TV, no matter where we are. For your guidance, this article gathers some of the best online training programs fitness experts approved for 2021.
Great Benefits of Regular Exercise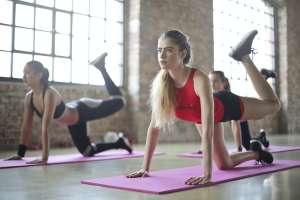 Being aware of the benefits regular exercise offers is significant no matter what our ages and genders are. Exercise or physical activity can improve health and lower the risk of developing various diseases such as heart attack, type 2 diabetes, and several cancers. These can have instant and life-long health advantages.
Most of all, regular activity can enhance the state of our minds too. Many studies about exercise say that it helps fight depression, promotes better sleep, lightens the mood, and effectively blocks negative thoughts or worries. At least 30 minutes of exercise a day enables us to maintain and enjoy these health benefits.
Online Workout Programs Available in 2021
2020 made us realize how important our health is, and in the second half of this year, there are online exercise programs available to shift the way we think about our well-being. Now, let's check some of the recommended workout classes that will get our heart rate up, burn some calories, and are perfect for doing at home even without equipment.
Home Gyms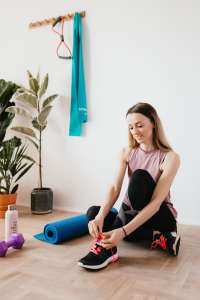 75% of people believe it is easier to stay fit at home based on a recent poll. As the uncertainty of the pandemic this year continues, it is expected that most people will pursue at-home workouts, setting aside living space for customized home gyms. To get in shape within reach in an economic way, we can have this home gym with a pair of dumbbells and exercise bands.
Minimal-equipment Exercise Apps
A home gym may work for some but not all, as many do not have enough space in their homes. Still, it is possible to get a quality workout without spending a penny by taking advantage of YouTube videos and exercise apps to guide us through workouts, using bodyweight for resistance, and requiring minimal to no equipment.
Quick-fire Workouts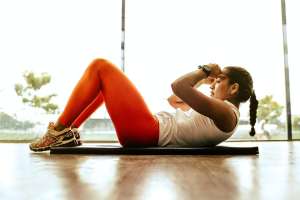 It is not surprising that people are unrelenting to desire micro-HIIT workouts even at home.  Micro-HIIT workouts are short-duration, high-intensity workouts, and Tabata is one of the most popular protocols. They are all available on apps, and some of them offer a 10-minute session varying from cardio and strength to rebalance.
Mind and Body Training
This combined training continues to increase in 2021 as fitness enthusiasts place great value on their physical and mental health. Low-intensity steady-state or LISS activities such as Pilates and yoga are more popular nowadays because of the awareness of balancing exercise with stimulating activities like sleep and meditation.
Virtual Fitness
Since physical or social distancing is still through 2021 in numerous places, gym fanatics or athletes can find new ways to train even in the comfort of their own homes. They can log in to live or prerecorded workouts taught by real fitness instructors. They can also share their progress with peers, and this virtual training includes options from online at-home cycling programs to online workout communities.
Fitness Devices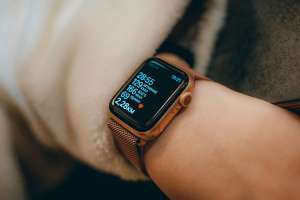 These trackers are expected to be the rising star in the fitness world this year as they are one of the most significant developments in technology. They have become essential goodies for active people, counting the steps and calories and tracking more sleep and recovery habits.
Outdoor Activities
2020 kept most of our time indoors, and now we are halfway through 2021; some places now allow going outside and doing outdoor exercises is something we are all missing. These include walking and cycling; hiking is the best way to enjoy low-impact fitness in nature and gives our psychological health a boost as well.
Workout Clothes & Activewear Ideas
Workout clothes are necessary for any workout, whether it's walking, running, cycling, or weightlifting routine. Activewear is the answer even if we are locked up at home due to the pandemic and are planning to start exercising more at home or just purchasing some new outfits for working out.
With the correct type of gear, they can help achieve fitness goals as they are functional, give support, and, more essentially, motivate and boost our confidence! Here are some cool gym outfits you can have this year of 2021.
Long Sleeve Tee and Leggings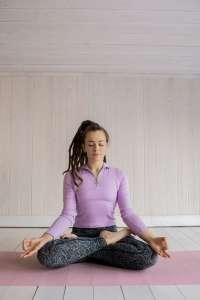 If you need to go elsewhere after a gym workout, this gear is perfect as it does not need to put on too many layers.
Bomber Jacket and Leggings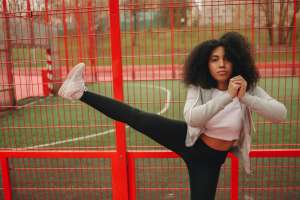 Topping off your leggings with a lightweight bomber jacket to pull your outfit looks great while doing errands after the training.
Sports Bra and High Waist Mesh Leggings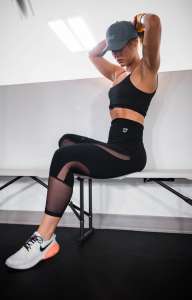 With these stunning high waist mesh leggings, it is entirely OKAY to show off a little skin whether you are doing the most advanced yoga or HIIT workout in the gym.
Tank Top and Jogger Pants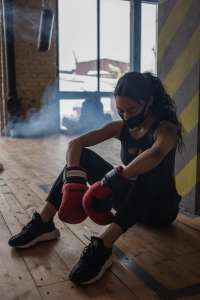 This workout outfit is simple, but it also looks like an excellent WOW factor, giving off an ultimate workout vibe.
The Bottom Line
Now that we have tackled at-home workout apps, virtual training, and health tracking devices, we are optimistic that 2021 will end with fulfilled promises to make fitness much attainable and pleasurable for all.
FASHIONLINE, the world's leading supplier of wholesale tights and leggings, brought this helpful article to you. We are a competent manufacturer that oversees market demands and fashion trends to ensure 100% support for our clients. Delivering the best supply chain management and logistics capacity in the fashion industry, FASHION LINE is dedicated to completing and shipping orders on time for international retailers and fashion brands. Contact us today to see how we can contribute to your success!
Read More: New Exercises for Your Workout