The global market for breast implants is estimated at $2.6 billion and is projected to experience a compound annual growth rate of 4.2%.
Breast augmentation is a common cosmetic operation. It allows women to improve their looks and raise their self-confidence. It is among the most important choices you will make during the breast augmentation procedure.
We'll talk about the most typical breast implant shapes and sizes. We will also look for their qualities, benefits, and considerations. This article will be your reference when looking to improve your current implants.
To learn more about the most common breast implant sizes and forms, keep reading.
Round Implants
The most common implant breast shape is round. It has a spherical form and gives equal projection in all directions. These implants provide fullness and cleavage, making them ideal for those looking for a dramatic boost.
Furthermore, they are less costly and, when proportioned, may produce a natural appearance. Round implants might not have the same natural contouring as other forms for certain women.
Anatomical Implants
Teardrop implants are used to describe anatomical implants. With increased fullness at the bottom and a taper to the top, it closely resembles the natural shape of the breast. This form is meant to provide a modest and realistic enhancement.
It also resembles the slope of a natural breast. Teardrop implants are a great option for women looking for a natural appearance without too much fullness. They must be placed after surgery because any rotation might result in an unnatural build.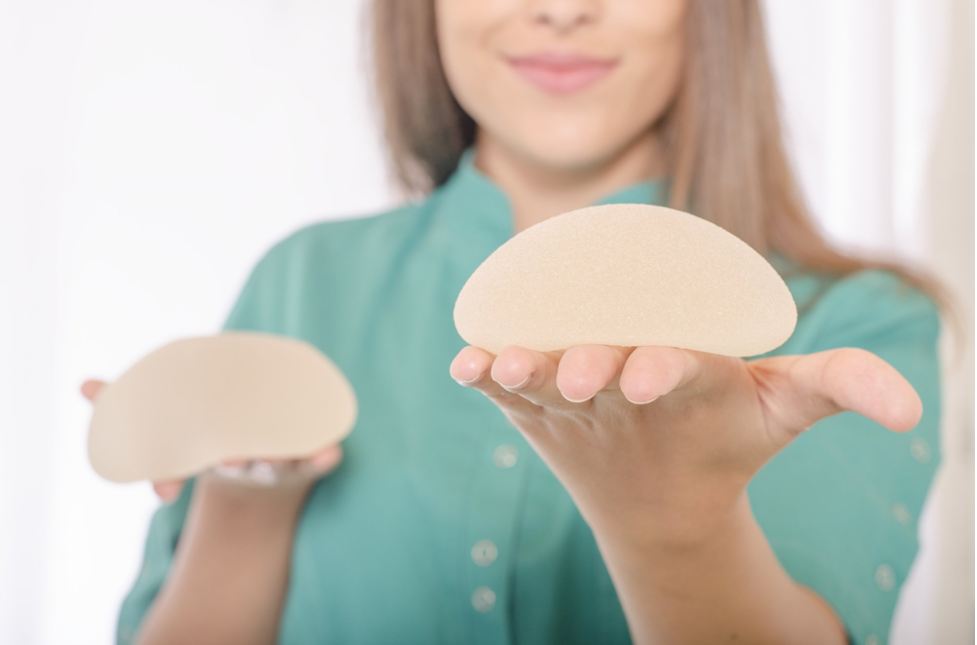 Smooth Implants
Smooth implants are distinguished by their smooth outer surface and natural feel. They might swing more naturally since they can move more freely inside the breast pocket. These implants have a lower propensity to produce visible wrinkling or rippling.
They might have a higher risk of capsular contracture. Scar tissue builds up around the implant in this situation, which hurts. You can look for a breast augmentation specialist who offers a treatment plan and knows the benefits and risks.
Textured Implants
The roughened surface of textured implants enhances tissue adhesion. Furthermore, it lessens the chance of implant displacement. They are less likely to rotate or shift, which is advantageous for anatomical implants.
Compared to plain implants, textured implants may lower the risk of capsular contracture. Some women may feel the texture is less natural and firmer.
Low Profile Implants
Less projection and a larger base characterize low-profile implants. It makes them excellent for ladies who have larger chests. They provide a mild increase, ideal for people looking for a little boost.
Low-profile implants may not give enough projection for certain ladies or others who want a more prominent cleavage.
Exploring Different Breast Implant Sizes and Shapes
Breast implants may be a great way to help individuals get the body they desire. Speak with a doctor to verify that the breast implant sizes and shapes are appropriate for your unique body and intended result. Keep in mind that there is no one-size-fits-all solution.
You may get the ideal appearance with the correct help and consultation.
Did you find this article helpful? If so, check out the rest of our blog for more informative content.