Installing plantation shutters can bring plenty of benefits to your home. You will have complete control over the amount of light allowed in the home and you will also be able to keep your privacy intact. In addition to that, plantation shutters offer an aesthetic appeal to your home with its unique, impressive look and improve the value of your home. However, most of the homeowners forget a basic thing that window treatments also need cleaning and maintenance. Similar to other window treatments, plantation shutters in Melbourne also need to be cleaned and maintained to increase their functioning life.
When it comes to exterior window plantation shutters, they offer a timeless feel to your home and give a new definition to your lifestyle. Fortunately, you don't need to hire a cleaning professional to upkeep your plantation shutters. You can just clean it with the DIY fashion and it will not even take much time to do it.
In this post, we will discuss some of the cleaning and maintenance tips for plantation shutters that will help you to keep them functioning for a long period.
First of all, we will discuss the 5 step cleaning procedure for plantation shutters.
Step 1
First, remove all the debris and dust off your shutters. You can use a soft brush vacuum attachment for this purpose. It will serve the purpose by sucking up all the dust and debris easily and quickly.
Step 2
Once step 1 is done and you have cleaned debris off with the vacuum, use a dry cloth and wipe down the shutters. If there is any remaining dirt or debris on the plantation shutters, it will be removed now. There are some specific areas that you need to work upon such as spaces between shutters and other areas. Once you have cleaned with a dry cloth, you have almost cleaned your shutters.
Step 3
Now, you need to clean your window plantation shutters with water. Normally, you don't need to use any harsh chemicals here as simple water cleaning would be enough to bring back the lost charm of plantation shutters. However, if you find grease or other hard stuck on issues, you might need to use some detergent or chemicals. Also, if you buy plantation shutters made of wood, using water to clean them is not a good recommendation as it might cause them to warp and bend.
Step 4
The next step is to dry your plantation shutters once they are fully washed. Keep a sharp eye to ensure that there is no water remaining on shutters as it might damage the shutters. Moreover, it will also help prevent dust accumulation in clean areas. To dry shutters out, open your windows to let the sunlight and fresh air dry them out. If the weather is not in your favor, you can aim a fan to blow-dry your shutters.
Step 5
Congratulations! You have just enhanced the life of your plantation shutters by cleaning them thoroughly. They will keep serving the purpose for a long period.
How to Clean Faux Wood Shutters?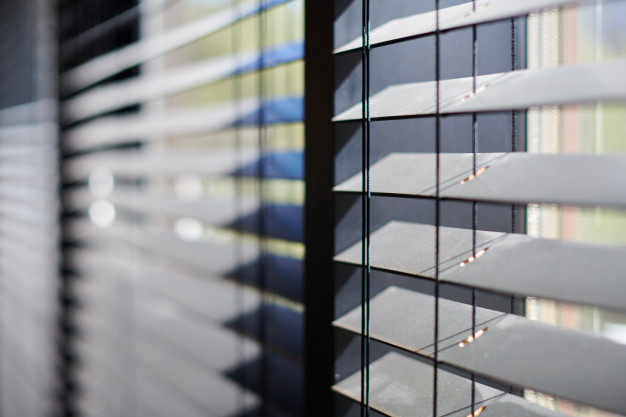 To clean your faux wood shutters, you need to have a vacuum cleaner and a feather duster. These are the two tools that you need to clean them thoroughly. Though experts believe that faux wood might stand up to a little water, you should not take any chances and follow a dry method to prevent any damages to your shutters. Clean the slates and edges with the normal feather duster and it will complete 90% cleaning. Now, you need to use a vacuum cleaner for that stubborn debris and dust that a normal duster has left behind. You have just cleaned your faux wood shutters.
How to clean wood shutters?
You have to keep a sharp eye on details when you clean wood shutters as a little negligence might damage them permanently. They are more fragile compared to vinyl or faux and hence, you should completely avoid using any harsh chemicals and water. Using them might scratch, discolor or warp your wood plantation shutters. Just follow the 5 step cleaning method described in this post and that will be all. Cleaning equipment you might need is a feather duster and vacuum cleaners. For thorough cleaning, you can use a spare dryer sheet to swipe slats after dusting. It will pick up the remaining dust and also ensure dust prevention in the future.
How to clean vinyl shutters?
Vinyl shutters are available in two forms- waterproof and flame retardant. Both of these forms are stubborn and you need to clean them carefully. Though vinyl shutters can withstand harsh chemicals and water, using them for cleaning is not recommended. Instead, you can use a small amount of white vinegar on a sock or glove to clean stained parts of the shutters.
Conclusion
Upkeeping of your budget plantation shutters is easy and does not require time, effort, and money. You just need to do it regularly to keep them functioning. A timeless view of your home will not fade away when you have cleaned and maintained plantation shutters.