When the city life in Australia is stressing you too much, you should consider a farm getaway. It offers you tranquil relaxation and a serene environment to unwind entirely. Take a few nights off and work on your well-being before you go back to the city's daily life. These are some of the best farmstays you can explore in Australia.
Braidwood
Braidwood, North-South Wales is one of Australia's hidden heritage treasures. The farm's surroundings are magnificent and its history enchanting. There are various activities to indulge in, including different spectacular scenic drives, visiting historic buildings, and enjoying luxurious accommodation. At Braidwood, you get to learn fascinating history while enjoying blissful relaxation at the same time. The thing you'll fall in love most with is the outstanding architecture of the Tiny Houses. The energy there is sublime, and you'll get to rejuvenate in style.
Belford Block Eight
This farm is conveniently located facing Barrington Top mountain range and Broken View Range at the end of a cul-de-sac. It sits on 100 acres with 15 acres of grapes, two dams, and 10 acres of olives. Therefore it gives you the complete scenery you expect from a farm. With a lot of bushlands available, you'll catch a glimpse of kangaroos and wallabies sleeping on the farm's shady groves. There are a variety of self-contained villas for couples, but no children are allowed. It's only a 12-minute drive from Pokolbin to Hunter Valley.
Kangaroo Valley
If you're around New South Wales, and you're looking for adventure or just unwinding, this is the place to be. It's one of Australia's most treasured gems. Kangaroo Valley is well built with eco-friendly cabins and cottages. It's a charming village with a blissful atmosphere. Among the sites, it's well known for include: sandstone towers that look like castles, breathtaking countryside, historic bridge, and thrilling kayaking experiences.
High Country Trail Rides and Farm
For those who love the horse riding experience, then this is the place to be. It's located in Oberon, and the trail rides are both suitable for kids and adults. When going riding, the farm supplies visitors with all equipment such as helmets and riding boots. There are daily activities, and you can choose between 40 minutes, 1-hour/2-hour trail rides. There are also half-day adventures available every day.
Ba Mack Farm
If you want your kids to take a break too and they love animals, then book a stay for your family at Ba Mack Farm, Mudgee. There is the luxurious accommodation and tasty country breakfast to wake up to every morning. This is the most kid-friendly stay, without a doubt. There are plenty of activities they can be involved in, including bottle-feeding baby lambs, collecting chicken eggs, baking for kids, and horse riding.
Willow Farm
The Willow Farm in Berry offers great tranquility and relaxation. It's a big 160-acre farm with deluxe accommodation. Exuberant gardens surround the farmhouse. It's a beautiful place for yogis to practice yoga at the entertainment shed that overlooks a dam. You'll enjoy the privacy and peace that comes from a country retreat. It's approximately only 2 hours from Sydney and 3 hours from Canberra. The stunning backdrop offered by the farmhouse can act as a perfect spot for weddings too. You can bring all of your friends and family and enjoy complete relaxation from the hustle and bustle of the city.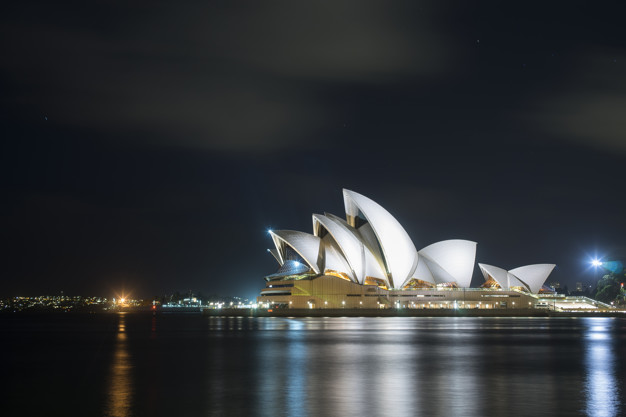 Corynnia Station
We all love our pets. It can be sad sometimes when you have to travel and leave them behind. Therefore imagine getting the opportunity to enjoy a blissful country getaway with your pet. Corynnia station is a pet-friendly farm that sits on 1700 acres of land. Merino wool is produced within the property, among others. The wool is obtained from the farm's flock that's as big as 11,000. There are a variety of friendly farm animals, a tennis court, and a pool as well for entertainment purposes.
Rosedale Farm
Rosedale gives you the chance to know how it would feel if you had your own farmhouse. You get a more personalized feel of the countryside. It's a Georgian farmhouse created in 1877 and has been renovated as well over the years. You get to experience a manicured garden that has fresh produce, and you'll also enjoy fantastic hospitality.
Author's Bio:
Matt McGrath is an avid traveler and a prominent writer in the blogging community. He has been to more than 50 countries. While he loves discovering new cultures and adventures, he is also passionate about sharing practical tips with his followers. If you love to travel and adventure, we recommend that you read and follow all his articles! More about him on his website – http://mattmcgrath.me/