A common process that people love to get done these days, liposuction is basically a surgery process that requires you to get rid of excess body fat so that you can have a slimmer and more toned physique. Doing so helps them attain fitter and more sculpted bodies without having to go through stringent diets and exhausting workouts. If you are wondering whether you should try this technique, then take a look at our top 6 benefits for liposuction surgery.
What Is Liposuction?
In simple words, liposuction is a surgical procedure that requires suction techniques to help remove fat from certain areas of your body like hips, arms, neck, and buttocks. It also shapes areas of the body. Some of its other names also include body contouring and lipoplasty. This method is not considered a typical weight-loss method but can be followed if you can maintain a strict diet and exercise routine. You could also become a liposuction candidate if you have a lot of body fat in specific areas.
What Are The Top 6 Benefits Of Liposuction Surgery Treatments?
 1. Safe Fat Removal Method
A common reason why people prefer liposuction is that it is an effective and effective procedure. Liposuction causes small incisions to be made on your body and areas of treatment after which fluids are injected on the body in order to anesthetize the area and break up the fat cells. After that, a small tube called a cannula is slides and then the suction is applied. This process is quite a task, hence patients are advised to rest for 2 days at least.
2. Reduces Fat Percentage For The Long Run
Liposuction also removes fat permanently in areas of treatment. After the fat cells are removed, they will not grow again. But, this does not mean that you will never gain any body fat. It is extremely important that you continue to take care of your body after shedding body fat using liposuction surgery.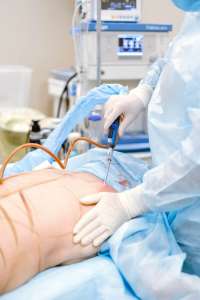 3. Improves Overall Health & Wellbeing
Everyone knows the importance of maintaining good health and BMI. However, after the liposuction removes unnecessary fat cells from your body, you will be able to achieve your goal weight and improve your overall health at the same time.
4. Improves Appearance
Another awesome thing that liposuction does is remove body fat. But, if you have any unwanted body fat, some may take that as an instrument to form poor opinions of you. Liposuction also improves your appearance after giving you a more aesthetic-looking physique and also changes the way people perceive you.
5. Boosts Inner Confidence
Many residents are also self-conscious of their bodies as stubborn fatty deposits form. When you remove these fat cells and provide your clients with a look that is more contoured, it will automatically boost their self-esteem and make them look more confident, regardless of what they wear: bathing suits and clothing.
6. Removes body fat in areas where exercise and diet fail
One of the best benefits of liposuction is also that it is effective in removing body fat in areas you least expect. Regardless of how good your diet is or how often you work out, fat gets stored and doesn't want to leave your body at all. This is where liposuction comes to play. It helps you drop unwanted body fat in areas like back rolls, abdomen, and love handles.
Overall, if you ever have to choose liposuction, goes for the results that it provides you with. Unlike exercise and diet which could take a few months or weeks to go, the effects of liposuction can be best-seen post-recovery.