From time immemorial, earrings have always been some of the most exceptional fashion jewelry pieces that anyone can wear to improve their look. And with the tons of high fashion earring styles that are available nowadays, every woman can choose something that suits different occasions, outfits, and personality from wholesale earrings collections. So, if you want to change look immediately, here are the 6 high fashion earring styles you should have in your wardrobe.
1. One-piece earrings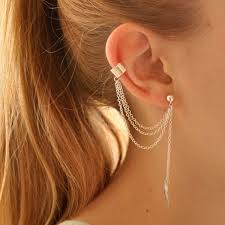 While everyone is wearing a pair of earrings, you can alter your look in the most ravishing way by using one earring. Make sure this single earring is not just beautiful, but ensure it has all elements of elegance and sophistication. And you will be surprised at how beautifully different you will look immediately.
2. Pearl earrings
Pearl jewelry sets need no introduction as long as wearing jewelry is concerned. Well, people love pearl necklaces but pearl earrings don't seem to be getting as much attention as they deserve. These lovely pieces of jewelry are fresh and capable of bringing some levels of simplicity and class to your look. As a result of this, pearl earrings are great for anyone who wants to alter their looks.
3. Shoulder-duster earrings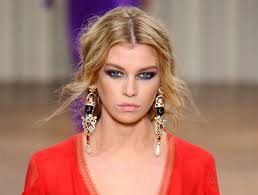 Shoulder-duster earrings are simply large, dangling earrings that go down from your ears to the shoulders. These earrings have a way of involving your shoulders in the overall beauty that you exude. Hence, they make you look different instantly in an effortless manner. Notably, shoulder-duster earrings are available in various colors and designs, so there are a plethora of choices for you.
4. Gold hoops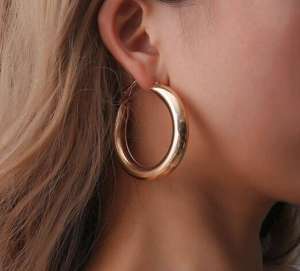 Hoops are generally known to be bold, but gold hoops are bolder and more aesthetics. When you adorn your gold hoops with the right outfits, you don't even need to do much to have an outstanding look that will catch the attention of everyone. You can make it simple and small or go big with it. Therefore, if you want to change your look immediately, go for gold hoops.
5. Geometric earrings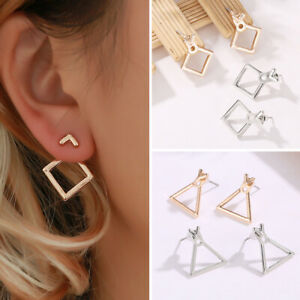 Like the name suggests, geometric earrings take advantage of various shapes to form cool earrings that you can't help but wear. Boost how different you will look by pulling back your hair so that the geometric earrings will show. Hammered or chandelier-shaped earrings are just a few examples you can consider. Whatever options you choose, you can hardly ever go wrong.
6. Tassel drop earrings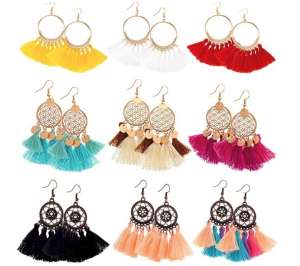 Versatility and sophistication are just a few of the qualities of tassel drop earrings. In recent years, they have become so popular among fashion-forward individuals because they are available in a wide range of colors, materials, and shapes. Apart from changing your look, another beautiful thing about tassel drop earrings is that they are good for almost all occasions.
Do you still want to alter your look in beautiful ways immediately? Don't hesitate to choose any of the 6 high fashion earring styles mentioned above, and you will surprised to realize your real beauty and improved relationship with people around you after the change.