Getting the chance to design your own custom home is a dream come true for many. You get to personalize the layout, floor plan, house design, and even building materials for your entire home. The choices are completely in your hands, although of course you would want to get some valuable advice from experienced custom home builders in Adelaide.
As exciting as designing your own custom home can be, there are several factors that you have to take into consideration. After all, building a custom home is a huge project. Here are five things that you should consider which can make the process easier for both you and your home builders in Adelaide.
Choose a style that will last
When it comes to choosing the overall style and aesthetic of your custom-built home, settle on a style that will last a long time. You could be staying in this home for many years and you would not want a style that goes out of date quickly. Even if you want to sell your home in future, a timeless design will help fetch a decent price for it on the market.
Therefore, think about the lasting power of your home design and do not get carried away with fleeting trends. It is also a good idea to stick to a design that can be modified or varied without too much renovation work, in case you want to change things up down the road.
Consider the open plan design
These days, open plan designs are getting more and more popular. An open plan house can increase the light flow around your house and also give the impression of having more space. As open plan designs involve having a large space for multiple purposes, it offers you more flexibility in the way you use your living space in comparison to single-function rooms.
All the same, open plan designs can create privacy issues, and even acoustic problems as large internal spaces can cause echoes. Therefore, opt for a good mix between the open plan concept and still keeping a few cosy spaces with other rooms.
Make sure it is climate-practical
Drawing inspiration from different types of homes around the world is a spectacular idea for designing your own custom home. However, make sure that the end result of your home design is one that is suitable for the climate where you live. For example, those who live in cooler climates and have a preference for marble tile flooring should realize that it is more suited for homes in warmer temperatures.
In Australia, you would also want to think about adding in fly screens and additional insulation to ensure that you can live comfortably in your home. Furthermore, sufficient insulation will make sure that your home is energy efficient, with a more consistent temperature throughout the year.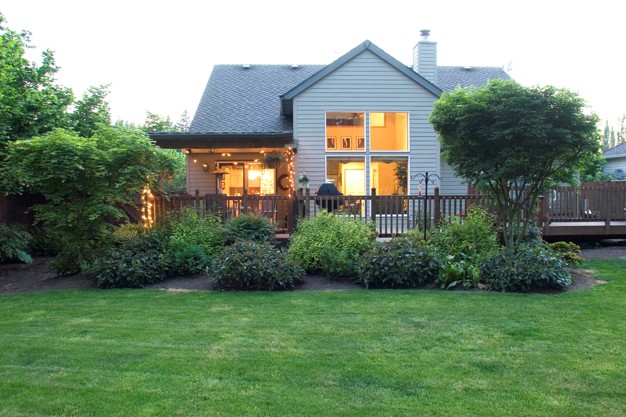 Don't forget space and storage
It doesn't matter how beautifully designed your home is if it doesn't cater to your storage needs in a practical way. Be realistic when it comes to planning out the amount of storage space you require both now and in future. Otherwise, you may finish your design without accounting for increased storage needs later on. From kitchen appliances and utensils to clothing and personal items, remember to take them all into consideration during your planning stage!
Moreover, don't forget to map out your spaces with the needs of your whole family in mind. While the design of your home may provide sufficient space now, this could change if you decide to have a bigger family or when your children get older and require more room.
Be mindful of facing the right direction
Plan your living spaces so that they are facing the appropriate direction. This can prevent your home from becoming a hothouse in summer and an overly chilly place in winter. For the best of both worlds, consider facing your bedroom and living room towards the north to get enough sun penetration without too much direct sunlight.
Hopefully, these tips will help enlighten you on what you should consider when it comes to forming your own custom home design. Of course, when in doubt, always talk to the professionals to get solid advice on designing your very own custom home!