Oh, we have heard all the rumors, Hong Kong is said to be the paradise for shoppers worldwide. And without any doubt, a trip to the city's business district will uncover many great product bargains.
The city of Hong Kong is still a duty-free port after all, and often, many people from Mainland China make their way over to Hong Kong to buy all the imports they can possibly find.
Of course, the days of saving buckets full of cash when shopping in Hong Kong are over. However, several products remain cheaper to buy in Hong Kong, when compared with the US or UK. 
Shopping in Hong Kong is a serious business and should be tackled in one shop, and one shopping area at a time. Every corner of the city has something unique to offer buyers.
We recommend you spend at least a day searching for the perfect designer bag and spend the next day at the local markets filling it up!  
Now let's take a look at five things you can buy if you are in Hong Kong. 
And of course, the places to find them.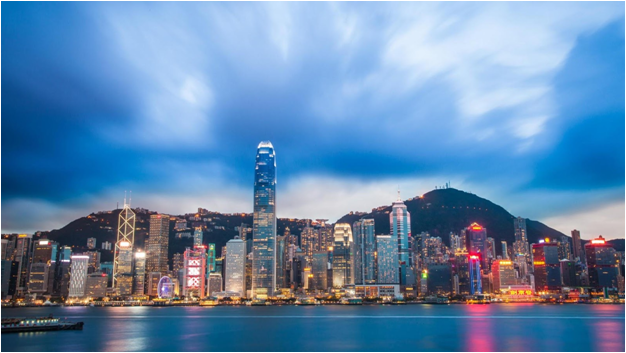 Shop For Louis Vuitton in Central Hong Kong   
Some of Hong Kong's most exclusive shopping lies in the heart of the city, as most major cities are; in the Central District, you can shop along the city's waterfront at IFC Mall, the iconic International Financial Center. 
The IFC skyscraper houses IFC Tower 2, the second tallest building in Hong Kong, and also the five-star, 45-story Four Seasons Hotel in Hong Kong. 
To experience the best luxury shopping experience in Hong Kong, we recommend the Queen's Road Central, Des Voeux Road, and Li Yuen Street East and West to browse for your favorite designer brand stores like Louis Vuitton.
Factually, Hong Kong and other luxury malls like The Landmark, The Galleria, and Prince's Edificio are also well-known for their modern Chinese chic fashion. Should you be keen on shopping from the most luxury stores in Hong Kong, you will do well to stop by Central Hong Kong.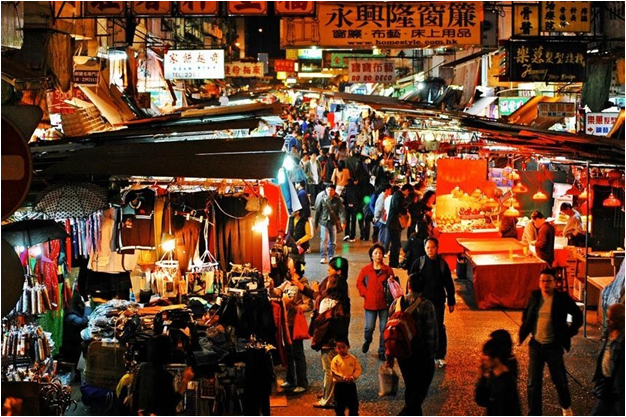 Buy Electronic Items In Hong Kong
Over time, Hong Kong has been hailed as a cheap electronics shopper's paradise. Unfortunately, the prices are not as competitive as they used to be, and as such, you need to be on the lookout for some steal deals and coupons. 
To save money, you will have to go to independent retailers in Hong Kong, many of which are located in the Sham Shui Po district.    
Local e-retail stores also include the Golden Computer Center, Hong Kong's premier stop for all items computer and electronics related. Lest we forget, the Apliu Street Flea Market is equally a tremendous go-to store, a pedestrian street lined for city blocks with stalls selling inexpensive, unbranded electronic and second-hand items.
 You are probably aware that unlike costly tech stores, local electronics retailers meet your needs for high-quality and relatively affordable branded products: Fortress, Chung Yuen, and CMK have branches throughout Hong Kong.
Clothing Shopping In Hong Kong
By far, Hong Kong is the best place in the world to buy a gorgeous cut suit at a great price. The Indian and Chinese tailors here in Hong Kong are some of the world's most talented and continue to dress British royalty, high-ranking military officers, and some of the world's top celebrities.  
The prices are great too, and if you want a cheap and cheerful twill, Italian fabric, or linen number, you'll find it here.
Tailors are also well suited to the globetrotting business crowd and can whip up outfits within 48 hours. Some of the famous tailors even go on a world tour visiting the clientele from all over the globe!    
While good tailors can be found throughout Hong Kong, costume enthusiasts tend to look to Kowloon. And some honorable mentions are:
Punjab House
Raja Fashions
Rashmi
Shopping at an art craft store
Tsim Sha Tsui
Tsim Sha Tsui, located in Kowloon, is a thriving upscale shopping and entertainment area with many unique shops and restaurants.
The Tsim Sha Tsui is a great place to start if you are shopping for some unique art craft designs. 
Harbour City
Hong Kong's largest shopping mall, Harbor City, has more than 400 stores and 50 restaurants. You can spend a whole day shopping here. From art craft to food and electronics, you can find just about anything here. 
Mong Kok and Yau Ma Tei
Mong Kok and Yau Ma Tei are commercial areas that preserve the traditional highlights of Hong Kong with a variety of markets, small shops, and food stalls.
The most popular malls are Langham Place and New Century Plaza, and there are specialty shopping streets such as Ladies' Market, Garden Street, and Goldfish Street.
Shop For Luxury Items In Hong Kong
This category is for elite individuals, those people that are not restrained by a budget. In the traditional sense, Hong Kong probably has more luxury boutiques and fancy shops per block than anywhere else in the world. 
The streets of Central Hong Kong are full of designers and jewelers like Gucci, Louis Vuitton, and Armani, not to mention a long list of "Asian only" designers and jewelers.  
Many of the world's premium products can be found in the following luxury shopping centers: 
IFC Mall, simply overlooking the famous Victoria Harbor; and the Magnificent Pacific Place.                          
These trendy malls not only offer high-end fashion stores, but they also combine excellent high Michelin stars rated restaurants with easy access via the nearby MTR lines.    
Shopping via Taobao  
According to (https://savvyinhk.com/taobao-for-english-speakers/)
Shopping via Taobao definitely saves you a lot of money; sadly, Taobao is not available in English. This inherently makes navigating the website difficult for persons who do not understand the language, despite the enormous price slashes you can find on the platform. 
What to do in this case?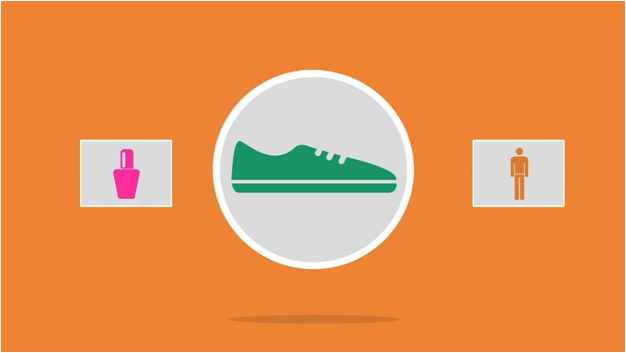 Set Taobao to "Translate to English" 
Use a Google Chrome browser to access the Google translation tool.
Right-click on the page and select the "Translate to English" option. Keep in mind; You will probably have to select "Translate to English" again several times while using Taobao. Remember that whenever the site reverts to Chinese, right-click and select "Translate to English" again, all over again. 
Once this is done, you can pretty much find your way around the platform and choose from numerous products to purchase from.       
Last Words
We are committed to making your stay in Hong Kong a memorable one.