Have you ever studied outside your country of birth? Perhaps, you may be looking forward to enrolling in a master's program.  Whichever category you fall, travelling to Study Abroad in Italy is a great choice for you as it enables you to enrol in masters and business school in Italy in English.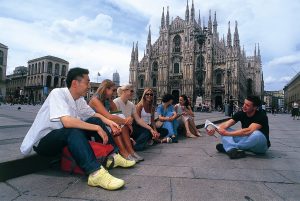 Beyond the fact that travelling to study in Italy offers you the opportunity of learning a new language as well as studying in an international language, there are a host of incredible reasons why you should make Italy your number one choice for abroad study. In this article, we have highlighted 5 key reasons which are just a few of the plenty of reasons anyone should make it an aim to study in Italy.
1. Huge Number of Top Universities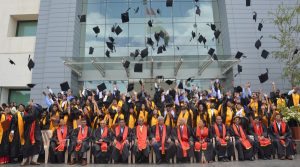 Italy is known for many things like fashion, food, and football. Additionally, the country is also known to be a region with lots of top universities such as the Bologna University which is a globally known and highly revered university renowned as the most ancient university in all of Europe. Together with Bologna University, Italy houses such top universities including the University of Milan, University of Macerata, et cetera.
2. Italy is Affordable for International Study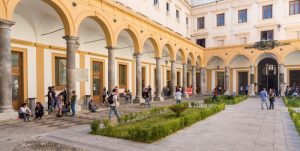 The opinion of most people is that Europe is an expensive place op visit for anything. However, Italy is an exception, especially when it comes to the case of international students coming to the country for study. The average tuition fee for all degrees in Italy has been estimated at 850-1,000 euros per annum. Living expenses including food, housing, entertainment, and transportation is billed between 700 and 1,000 euros per year. Rome, Milan, and Bologna are known as the most expensive cities, while Turin, Pisa, and Padua are the cheapest cities.
3. Art and Architecture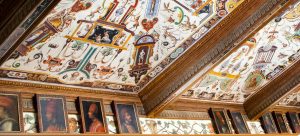 For students, especially those whose field of study or discipline is in the art and architecture or similar categories, Italy is the exemplary destination to study as you wouldn't just be learning theories within the confines of the classroom; you would be able to step out to witness the art and architecture that has made the country to thrive and stay as one of the most beautiful places in Europe.
4. Fashion
Are there countries that can match the Italian fashion? That debate is a futile one. Italy is globally known for many things, and fashion is core to that recognition. This is a great plus for students, both male and female, as you would be able to experiment with different clothing and enjoy a good year or more studying in a country that embraces fashion.
5. Food
'Pizza' comes to mind here. Italy isn't known for its culinary for nothing. The level delicacy found in this part of the world rises above most. In a country where good food is part of the culture, it also means something for travellers: you can get delicious meals at cheap prices. This is a non-negotiable for students who will be looking to save money and eat well in preparation for good grades.
Conclusion
Studying in Italy has never been better and easier. In addition to all the points made above, studying in Italy enables you to study in English as well as mixing with locals, making it possible for you to master a popular foreign language.