Travel photography is much more than having the best camera gear. Sometimes photographers make mistakes which they don't realize affects their shots.  So, we have compiled 5 major mistakes made by travel photographers right on this page. By being aware of the following mistakes you can ensure that you don't make the similar blunders.
1. Not doing any research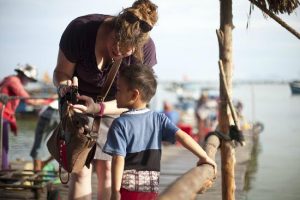 The more you research the better pictures you receive when you start shooting on your travel trip. You need to have the location, customs, and weather in mind while planning a trip for travel photography. The information you collect before going on a trip helps you recreate so many amazing ideas that you have found out on the internet. The photographers who don't do their research end up getting disappointed with the shots they get due to the uncertain conditions that they were expecting. You must plan and have knowledge about the location you will be traveling to so that your trip goes productive.
2. Missing the golden hours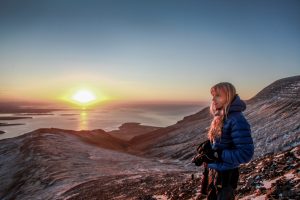 Photographers do realize the importance of the golden hours before sunset and after sunrise for photography but some of them are still too lazy to make a use of this time. Getting up early morning is not an easy job for most people. Travel photography requires the best outdoor light and its one of the biggest mistakes if the best shooting hours of the day are wasted in sleeping.
So, you must have an application to track the golden hours for photography and rise up early to explore the spots in that soft sunlight. You will be extremely excited to see how much this would help you get amazing shots.
3. Shooting with tour group only
Shooting with your fellow photographers can be fun but you can't shoot all your travel pictures with the tour group. You need to explore, learn and try new angles, perspectives and compositions in the time you are alone. When the tour group is shooting pictures, almost everyone takes a similar shot. To have a diverse portfolio or album you need to have some time with your camera alone.
4. Not approaching local people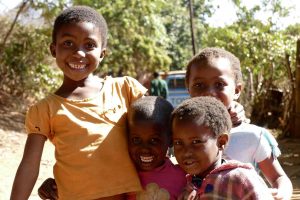 It's convenient to shoot candid photos of places and people without making it obvious, but you will be able to shoot much deeper and interesting portraits by communicating with the people you want to photograph. It's best to learn to say 'hello', 'please' and 'Thank you' in the language of the place you are going to visit so you can make an interaction and take more natural and unique shots.
5. Not caring much about the composition
A good picture composition is important to take a perfect shot. A simple mistake in framing spoils a nice shot. Some mistakes in compositions can be avoided by simply slowing down or using tripods. You must keep the different rules of photography in mind like the rule of thirds which allows you to balance your frame perfectly. You may take a lot of pictures but the ones with extraordinary composition and angle always stand out.
Author Bio:
Stephanie Lewis is a writer and a newborn photographer. She joined Photography Concentrate team in 2017 and since then she has been trying to pursue the best photography and editing practices. Besides photography, she loves having coffee, meeting new people and traveling to exotic places. Stephanie also spends her free time catching up with new technology trends.