Becoming a musician takes years of practice but the real journey starts the moment someone decides to break into the industry on their own. People with no prior experience should understand that constant effort and perseverance are the two strong pillars of any profession. And when it comes to music, the journey becomes all the more overwhelming yet interesting because of the various options available. To become a better musician, one needs to be inspired enough and understand what genre they want to proceed with. The path is halfway covered once that decision is made.
Let's go through a few tips that come in handy while trying to make it big in the music industry.
Consistency is the key
It's a fact that derailing in music is possible and it particularly happens with beginners. Mostly because figuring out and creating something that today's audience prefers is a daunting task. Hence, being consistent enough throughout this journey pays off in the long run. With Journey to Music Mastery, learners can choose from a wide variety of courses and begin playing their favorite instruments or singing in no time.
Music is one such profession where one can experiment as much as they want. However, once someone gets comfortable with a particular style or genre of music, they are sometimes stuck in a rut. This is when diversifying the music choices according to the trends becomes crucial and helps build a lucrative career.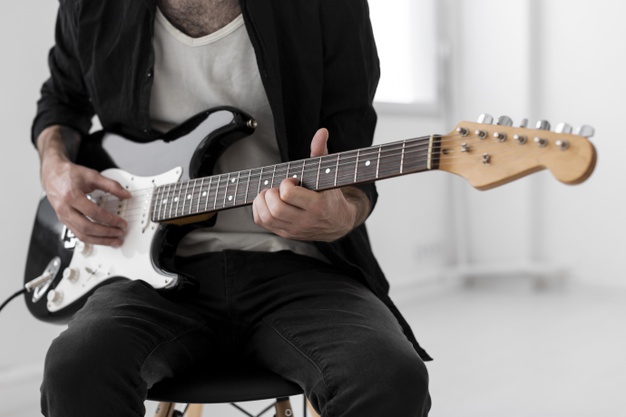 Set some short and long term goals
Making a checklist and setting goals is a habit that never disappoints. Achieving these goals gives a greater sense of accomplishment and improves learning capabilities with time. Thus, to become a better musician, it's imperative to pick up this approach, which ultimately improves skills – be it singing or playing.
A music career is definitely incomplete without collaborating with other artists, who have made a name for themselves in the ever-growing industry. Apart from contacting them, it's also a good idea to learn something from them at their convenience. This is where online courses come into the picture because most of them offer lessons that are curated by experts.
Never lose touch of the basics
Finally, one rule that always goes a long way is following the basics to the tee. While it's important to never stop learning, a few lessons need to be remembered to become an expert in this industry.
A reliable platform that specializes in teaching music is Journey to Music Mastery. Be it learning music from the scratch, vying for best online guitar lessons, piano lessons, and more such skills, there are numerous courses to choose from. The plethora of techniques taught by experts in this niche is unique, making it extremely easy for beginners to kick-start their music careers.
Visit https://journeytomusicmastery.com/ today to know the best options available to you in online music courses so you can make a wise choice and get started with your musical journey. If you're interested in learning the basics of playing the piano, visit Musicaroo.