The exclusive shows for New York Fashion Weekend have officially ended but not the fun and chic trends it has left behind. It is time to test out the many latest trends we saw and instantly loved from the shows. Some will not make it beyond the runway, but many others will be spotted at the every-single retailer by next fall. You need to catch up to all the latest trends that have been making waves.
We are going to help you in getting to know the six breakout trends from New York fashion week.
1. Satin Dresses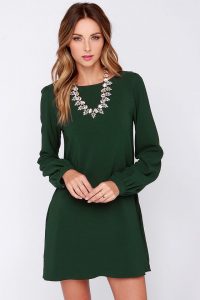 Prepare to see an upcoming trend in satin dresses and forget the slip dresses of last year. Satin never goes out of style and always manages to give off a classy vibe if carried in a proper manner. Simple satin dresses with asymmetrically pleats were mingled with much more complex silhouettes of multi-layers and textures. These dresses were exaggerated at the shoulders and drawn in at the waist. Satin jumpsuits, satin bombers, and even satin shorts have been turning heads. It is no longer limited to nightwear, gowns or ballroom dresses but creates moments of glamour with other outfits as well.
2. Stylish bathrobes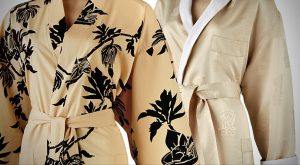 Chic pajama sets lingerie-inspired looks have been getting the limelight since past few years. Are we really surprised that this fashion week, many models rocked some stylish bathrobes on the red carpet by pairing them with heels and bling? This season took the concept of stylish fashion robes to whole another level. There were both, short and long, bathrobes with some spa-worthy colorful head towels. You can get your hands on such amazing and stylish robes on plush necessities.
3. Animal Print
Animal print, plaid, and florals have been among the most popular patterns seen across this season, and it looks like animal prints are making a huge comeback. Next fall, think of something other than your basic leopard-print box and have fun mixing in tiger patterns. And if you are not afraid to get out of your comfort zone, look for designs that have actual animals embroidered on to the fabrics. Do not forget to incorporate these prints into your accessories too for example in your handbags and shoes.
4. Evening Sweaters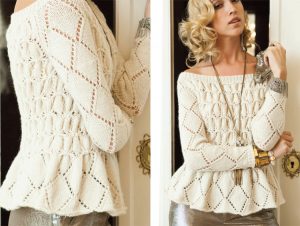 For anyone who says sweaters are only for casual cold days, they need to have a look at the latest trends and ways they are being carried. This fall, you will see the retailers making party-ready sweaters that are designed as off-the-shoulder and as a hoodie/ball gown skirt combo. Sounds like the perfect look to carry this fall.
5. Tracksuits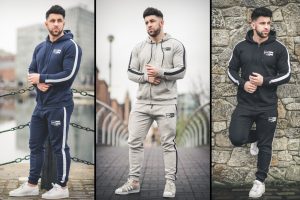 A lot of fashionistas have sported an array of minimalist tracksuit styles. Juicy Couture's velour tracksuits made their debut in New York Fashion Week runway. Models wore tracksuits and jumpsuits in every pattern and fabric imaginable. There was an all-leather onesie that caught everyone's eyes as well. Sounds like a dream for people who prefer to wear comfortable tracksuits.
With these trends making their way back, you need to reorganize and update your wardrobe accordingly.
About the Author:
Angela Miller is a fashion enthusiast based in the United States of America. She enjoys blogging and podcasting. She covers everything, from trends to personal comfort. She regularly posts her how-to articles at the Plush Necessities.