Looking for a linear stage to integrate to your motion solution, but you're not sure which among the many types to choose? If so, then read on as we talk about the advantages of one of the most advanced and precise motorized linear stages available in the market: the linear motor stage. Review the list below and see if a linear motor stage is a right component of your desired motion solution or work automation effort.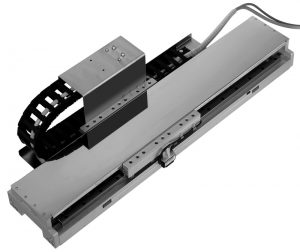 1. It's more precise and agile than any other linear stage
Of all the kinds of linear stages you can introduce to your motion solution, the linear motor stage offers the highest level of precision and repeatability; in fact, it can deliver micron-level accuracy. This is due to the non-contact nature of the motors used in this particular type of stage, as well as its air bearing guideways. This prevents friction and any other kind of resistant force – which is an inevitable part when individual components come into contact with each other – from becoming an issue, especially when it comes to small and precise movements. This lack of friction also enables the linear motor, and therefore also the stage it powers, capable of faster movements, as well as a higher degree of acceleration.
2. Due to its construction and design, a linear motor stage is virtually maintenance-free
The same trait that makes a linear motor a cut above the rest when it comes to efficiency and accuracy – the fact that its moving parts are designed to not be in contact with each other during operation – means that friction-based wear and tear is reduced to virtual nil. This makes any motion solution that involves linear motor stages a very cost-effective and sustainable one.
3. They are simpler to maintain
When maintenance is required on a linear motor stage, it's much easier Besides eliminating friction-based wear and tear as a potential source of the problem, a linear motor stage also makes periodic checkups and maintenance of its other parts uncomplicated. This is because linear motors are made up of fewer and less complicated parts, and as such facilitates easier assembly and disassembly. The fewer number of parts also makes sourcing and replacing worn-out or defective components cheaper and easier.
4. It's quieter compared to other kinds of stages
The friction-less design of linear motors, along with its air bearing guideways, means that a linear motor stage emits very little noise during its operation. At the very least, it is considerably less noisy than its counterparts. This could prove to be beneficial to workplaces and laboratories where loud sounds could prove to be a hazard, especially in highly sensitive environments.
5. It has a lower and more compact profile than other kinds of stages
Due to its simpler construction and design, a linear motor stage will have a lower and smaller profile. As such it can easily be moved and adjusted to fit any motion solution. It also takes up far less room, making it ideal in a laboratory setting or a processing facility setup where space is at a premium.
A linear motor stage is only one of the many types of linear stages currently available on the market today, each of which has their own pros and cons. While the advantages of a linear motor stage listed above may make it seem like the perfect choice to integrate into your motion solution or work automation effort, remember that another component may actually serve you better depending on the output that you require. Make sure to double-check with your personnel or automation experts first before locking in that choice!