With the help of freight companies a number of small businesses pop up every year and, according to studies, many of these new enterprises thrive for quite some time.
Seventy percent of them last for two years and 30 percent of them remain in operation for a decade. Business experts believe, though, that with the continuous growth of digital technology, these numbers can improve over time.
In addition to technological advancements that help businesses operate, the creativity of new entrepreneurs can contribute as well. Using innovative methods to focus on delivering exceptional experience can boost sales and, at the same time, enhance longevity potential.
Achieving Growth Potential by Using Logistics Services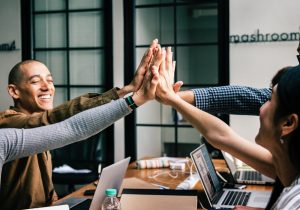 Some of the effective and innovative methods employed by new SMEs come about when entrepreneurs tap into the potential of logistics or freight companies. From looking into the service menu and international shipping guide of these agencies, a variety of operational growth opportunities come to light.
Therefore, if you are the owner of a small business, taking the time to study how you can benefit from linking your operations to a logistics or freight company is a must. This may be what can take your enterprise to a high level of success you are aiming for.
To launch you on the right track of growing your business by using logistics or freight companies, here are four popular ways thriving businesses are using their services.
1. Providing own delivery service to link with freight services
A lot of small companies seek to offer their customers more convenience by creating a delivery service that they can attach directly to freight services.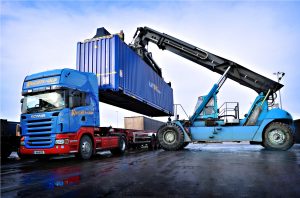 With this service, customers no longer need to leave their home should they need to return a product. The company's own delivery service would come to their door to pick up the product and replace it with something new.
This is a popular service now offered by both big and small companies in Asia. In the US, a lot of small makeup companies (mostly owned by YouTube influencers) are following suit because customers always appreciate such a provision.
2. Creating special promos for delivery especially during peak months
Businesses take advantage of freight companies' seasonal discount shipping and lower freight rates to entice customers to shop for more items.
Discounted shipping and delivery rates when paired with discounted prices of merchandise make for an attractive combo promotion to boost sales.
Not only that, small businesses are likewise known to turn "new reach" into a promo. Servicing clients in never-before-reached locations is great for marketing. It can create buzz or excitement for a growing enterprise.
3. Providing additional value to customers who will use the delivery service
One way growing companies do this is by adding a special gift to customers who will choose to use the delivery service.
Attaching freebies (such as small samples of body care products for a yet-to-be-shipped wholesale purchase of skin vitamins) or a discount for future delivery services are just two options for added value.
To make this strategy even more beneficial to the company, limiting such offer helps. Nothing works better than creating a sense of urgency to prompt consumers to buy more and immediately.
In Japan, though, there are small businesses that have taken a more creative route with their delivery service. With a large chunk of their clients being senior citizens, they have decided to throw in complimentary services such as a health check conducted by the delivery team.
The delivery team then forwards the health check results to the community health office so it can check up on elderly community members. This strategy is serving small businesses well. It demonstrates social care and responsibility – business values that are regarded highly.
4. Creating a VIP program with special delivery services as one of the benefits
This is another way enterprises enhance their relationship with their customers.
Loyal customers are provided with much better rates for shipping or, at times, even free shipping.
This is an excellent demonstration of how the business values frequent buyers and its commitment to locking in loyalty.
Needless to say, your small operations can benefit from having a strong logistics strategy, so direct attention to how you can maximize your relationship with a freight company.
The possibilities are numerous — you are only limited by your own creativity.