There is a significant shift from traditional to digital marketing strategies for cosmetic surgery clinics. Although outdoor ads like billboards and television ads are still typical, there's something that conventional advertising can't offer—customer interaction. 
Plastic surgery clinics can promote their services and products and grow their brand while focusing on their clients through online marketing.
1. SEO Remains a Priority for Healthcare Businesses
Demand for cosmetic surgery is rising. Statista reports that revenue from surgical cosmetic procedures was more than $10 billion in 2021, while nonsurgical procedures generated $14.6 billion.
However, high demand brings stiff industry competition. Cosmetic surgery businesses can stay in the game by maintaining their visibility online, where most people look for information. SEO helps with this.
Digitalauthority.me reports that cosmetic surgery businesses must rely on website development as one of their valuable marketing strategies. Meanwhile, search engine optimization (SEO) is crucial to web development because a well-optimized website improves your search ranking. It means your business is visible to your soon-to-be clients online.
SEO will continue to create high value for websites to enhance user experience. Google can easily crawl through your website and index its contents with the right SEO tactics.
SEO also maximizes your site's relevance to make your business easily searchable while improving your site's trustworthiness and boosting your brand authority.
The following are the most updated SEO strategies to consider in 2022.
Using Core Web Vitals, a new Google ranking factor
Considering the "People also ask" feature on the search engine results page
Using schema markup to create more orderly data and snippets.
Creating long-form content for E. A. T. (Expertise, Authoritativeness, and Trustworthiness)
2. Paid Advertising Is a Strong Strategy
PPC advertising or pay-per-click is where you as the advertiser pay when a customer clicks on your ad. PPC ads are created and managed through the Google Ads program.
The average cost per click in the health and medical industry is significantly lower at $2.62 than legal ($6.75), consumer services ($6.40), and other industries. Therefore, PPC remains a practical and efficient advertising strategy for cosmetic surgery clinics.
Paid ads help your cosmetic surgery business target specific audiences for easy conversion. Use PPC to harvest rich data to improve various marketing campaigns. Also, launching a PPC campaign is easier than other marketing strategies.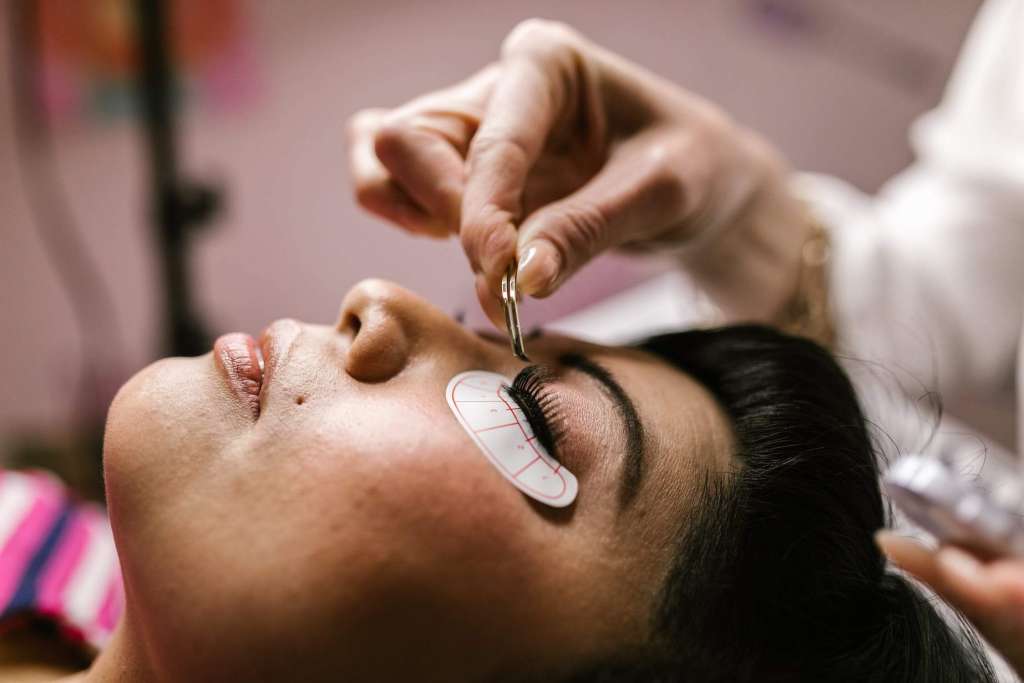 Here are the latest trends in PPC to consider this year.
Define your target audience persona.
Create engaging, high-quality landing pages.
Utilize PPC ad extensions according to your users' behaviors. Some valuable extensions for cosmetic surgery clinics are site link extensions, call extensions, location extensions, and structured snippet extensions.
Optimize PPC ads to work great on mobile devices.
Use geotargeting to zero in on specific regions or areas.
3. Social Media to Nurture Leads and Build Your Cosmetic Surgery Brand
Social media influences customer decisions regarding plastic surgery and other medical procedures. However, the top notcher, Facebook, has a new competitor—TikTok.
Marketers have turned to TikTok to promote their services and their expertise because of the following reasons:
TikTok is very popular, currently with 1 billion active users worldwide, and is available in more than 150 countries
It offers an easy way to communicate and consume content through videos.
It's not as invasive as other marketing methods making it best for Gen Z audiences.
It's the best place to find authentic user-generated content, something millennials value.
Take advantage of these TikTok stats to build your brand. Leveraging Tiktok will help encourage your clientele to place their trust in your expertise. This platform will also help you nurture confidence, especially during the patient's consideration phase.
To promote your plastic surgery practice on TikTok, you should engage in deep hashtag research. Doing so helps you determine the kind of content your audience shares on the platform.
Here are more tips on using Tiktok to engage your target customers.
Keep your videos short.
Not video savvy? You may prefer to work with established TikTok influencers.
Create original videos, and show your human side.
Keep your audience engaged.
Include an engaging call-to-action phrase at the end of your video.
4. Promote Your Business with High-Quality Videos
Plastic surgeons like Doctor Youn have made their practices and businesses more popular through YouTube. They use videos to produce valuable content that more people can digest.
Besides, videos help your business stand out, especially in a highly competitive market like cosmetic surgery. You can extend your reach, engage more people, and expand your business online.
Since video content improves user engagement more significantly than text content, it is an effective lead generation strategy. Also, users can view videos anywhere they go on smartphones, tablets, and laptops. You can penetrate different markets at any time, something you need in a tight market, such as cosmetic surgery.
Take note of the following updated strategies to use video for marketing.
Consider your marketing goals. What do you want to accomplish with video marketing? Do you want to promote a service or a product? Do you want to highlight your expertise?
Take note of audience relevance when creating videos. Your content must match something important to your audience.
Add call-to-action phrases at the end of your videos.
Consider video distribution to reach your target audience better. Distribute video through your website, direct marketing, video channels, or social media.
Final Words
With these updated website and marketing trends, you can better promote your local cosmetic surgery clinic online.
Digital marketing can establish your expertise and, in turn, boost your reputation as a trusted cosmetic surgery brand. Leverage SEO, paid ads, Tiktok, and videos. Investing in these latest cosmetic surgery marketing strategies takes you steps ahead of your competition.