Prisons may not be the most preferred destinations for tourists when they visit the United States, but they certainly deserve more attention. The history of a nation's prisons tells you more about how that country sees morality than anything else. In addition to their rich stories, many prisons are architectural marvels in their own right. With more than a dozen historic prisons in the United States, don't miss the opportunity to explore this part of the nation's history at the following four prisons.
Alcatraz in California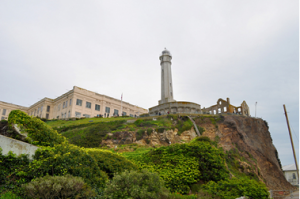 Often called "The Rock," this prison was known for housing people who had committed the most gruesome crimes in American history. The federal jail began in 1934, but it had to be shut down by 1963 because the cost of running it was too high. Before that time, Alcatraz Island was also home to a military prison from the 1850s to 1933. The U.S. Army built a new cell house using the inmates as workers, and by the time it was completed in 1912, it was the largest concrete structure in the world. At least 36 prisoners tried to escape the prison, but none of them succeeded.
Today, tourists can visit the prison, which held dreadful criminals such as Al Capone, through a ferry service. The site also hosts daily tours to less traveled areas, such as prison cells and historic gardens. Alcatraz regularly hosts annual programs, museums, and exhibits by historians and artists.
Eastern State Penitentiary in Pennsylvania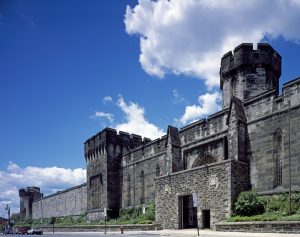 This prison looks like a medieval castle in the middle of the city. It was opened in 1892 and was in operation for 142 years. Any visitor can experience that history now as the prison is now a historic site. Eastern State Penitentiary offers daytime audio tours, guided tours, and a hands-on history tour where you can learn how to lock jail doors. The jail was meant to be humane and had chaplains and a synagogue for religious rituals. Despite this religious presence, many inmates went mad from solitary confinement.
The Eastern State Penitentiary regularly hosts exhibits, artists, and researchers who engage visitors in the conversation about the U.S. prison system.
Sing Sing Correctional Facility in New York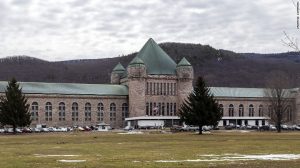 When the first inmates arrived here in 1826, they had no prison cells because they had to construct them. Indeed, prisoners regularly escaped until 1877 because the boundary walls hadn't been constructed yet. Today, the prison is still functional, even after close to two centuries of use.
A proposed Sing Sing Prison Museum intends to include the oldest prison cellblock and the story of the first penitentiary for women that opened in 1839. Visitors can also explore the historic nearby village of Ossining.
Old Idaho Penitentiary in Boise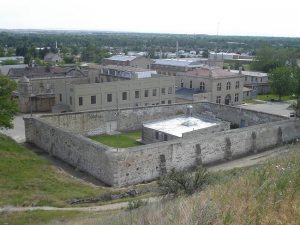 This prison opened in 1872 and functioned for 101 years. The current site has close to 30 historic buildings and one of the largest exhibits of arms and ammunition. You can explore the gallows, solitary confinement cells, and the cemetery through guided and self-guided tours. Tourists can also stay at a hotel in Boise and visit other nearby sites such as the Anne Frank Human Rights Memorial.
Every person who visits these spaces always leaves with a deeper understanding of both the past and the present. Whether you like imposing architecture or intriguing stories, these prisons have something for every visitor.