Since the pandemic, buying medications and other health products online has become increasingly popular. Buying online medication jumped from 49.16% before the pandemic to 55.48% over the past year.
Due to this, more and more online pharmacies have cropped up. If you're looking to buy online medications, understanding what to look for is more important than ever. Learning about the common errors in purchasing medicine online will help you find a reliable pharmacy you can trust.
Keep reading this guide to learn four common errors when buying medicine online and how to avoid them.
1. Not Doing Enough Research
One of the most common errors people make is not doing enough research. Before choosing an online pharmacy, you must ensure it's reliable.
Reading online reviews is one of the simplest ways you can do this. Google reviews offer a wealth of information and will give you a good idea of how satisfied the pharmacy's customers are.
Additionally, online pharmacies should have licenses, just like brick-and-mortar pharmacies. You can find their credentials on the National Association of Boards of Pharmacy (NABP). NABP ensures that all pharmacies are licensed and meet specific educational requirements.
Also, the pharmacy you choose should have a Verified Internet Pharmacy Practice Site (VIPPS) seal. It ensures pharmacies meet specific requirements and are reputable providers with an accurate online pharmacy website.
2. Not Comparing Prices
Many people aren't familiar with medication prices, so it's easy to assume the pharmacy you choose has the best prices.
However, this is not always the case. Comparing medicine prices from at least three different pharmacies is essential. This will give you a good idea of the average cost of the medications you need.
Some medications are more expensive, while others have problems with prices skyrocketing suddenly. You can learn more about these situations by reading this article about the cost of Dexilant.
On the other hand, be wary of medications selling at seemingly bargain prices you don't see anywhere else. Take this as a red flag telling you to look elsewhere.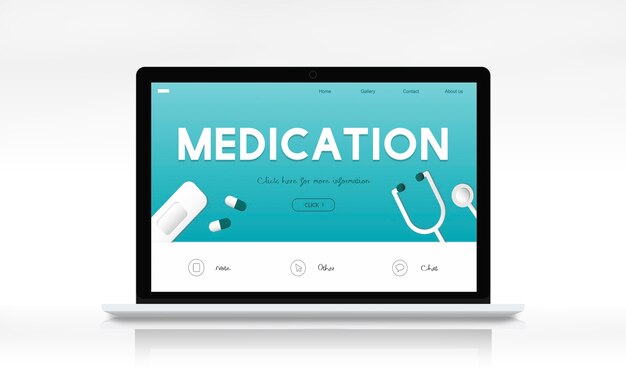 3. Ordering Without a Prescription
You should never, ever order a medication without a prescription. This is a huge warning sign if the pharmacy you order from doesn't require a prescription for prescription medications.
It's a sign that the pharmacy is operating illegally, and there is a good chance that the medication you get won't be legitimate.
A licensed pharmacist should also be available to answer questions about your prescription and other options for medicine.
4. Not Checking Shipping Times
Finally, don't forget to check out the average medication shipping times. The pharmacy website should clearly list all shipping options, including costs and time frames.
If the shipping options aren't clear to you, contact customer service for more information.
This is an area you can't compromise on. Remember, most prescriptions require daily use. Suddenly stopping a prescription medication can compromise your health.
Overall, the online pharmacy needs to be able to ship your medications immediately. Ideally, shipping shouldn't take longer than a few days.
Avoid These Errors in Purchasing Medicine Online
Knowing these common errors in purchasing medicine online will save you a lot of time and money overall.
Don't be afraid to ask as many questions as you need to feel comfortable with the process. Reputable online pharmacies will have no problem spending time to ensure you understand their services.
For more helpful health and lifestyle tips, make sure to read the rest of our blog articles today!