To a worldwide audience, baseball isn't that big of a deal, but for a lot of Americans, there's nothing more important. Baseball is one of the most lucrative sports in the United States, with huge, recognizable franchises such as the Boston Redsocks and the New York Yankees. One reason these teams are so big and well known can be attributed, as well as many other things, to how often they've won. In fact, both these teams have been involved in some of the most famous wins in baseball history.
The importance of a victory alters depending on who you support, and what you want from a baseball game, but for the following entries, it's clear to see why these games will likely never be forgotten. Here are some of the most famous victories in baseball.
Don Larsen Pitches A Perfect Game – Yankees vs Dodgers 1956
There's only been one perfect game in all of World Series baseball history, and the man who did it is none other than Don Larsen. Coming off poor performances in the previous 4 games of the 1956 World Series, and determined to make amends, Larsen pitched a perfect game to help his Yankees team cruise to a 2-0 win over the Dodgers. That performance helped inspire the Yankees to win the entire series in just 7 matches.
In the game, Don threw only 97 pitches to finish off all 27 of the Dodger players. Only one Dodger player managed to draw Don into a three-ball count, but Don still managed to throw a game where there were no successful hits, performing a feat that's unlikely to be replicated in the modern game.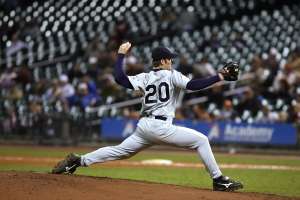 Detroit Tigers Win First World Series – Tigers vs Cubs 1935
The Tigers lost in the World Series, falling at the final hurdle four times before their famous win in 1935. Here, they finally broke through and won a memorable series against the Cubs in six games. The most important game from that series was in game 4, where General Crowder threw an impressive five-hit performance to help the team win the game and lead the series 3-1.
Since this performance, the Tigers have managed to win the World Series a further 3 times, in 1945 where they beat the Cubs again, as well as in 1968 and 1984. As well as this, Tigers baseball has a rich history full of awesome moments.
20 Game Win Streak – Oakland vs Royals 2002
Oakland Athletics' twenty game win streak in 2002 will forever be immortalized in the film Moneyball. Winning twenty games in a row made them the record holders, which is a record that still stands to this day. The achievement is even more impressive once you learn that the team was one of the poorest in the entire MLB, only achieving this success through shroud singings spurred on by computer and statistical analysis.
The game that clinched their twentieth win was also as dramatic as the streak itself. The game was against the Kansas City Royals, and all was looking good when the A's built up what looked to be an unreachable lead of 11-0. However, calamity struck, and after mistakes and poor pitching performances, the A's found themselves tied 11 apiece, with momentum slipping away. Then one of the most famous scenes takes place: A's pinch hitter Scott Hatteberg steps up to the plate and hits a one-out solo home run to win the game.