Are you a sneaker enthusiast looking to level up your collection? Or perhaps you're just starting and wondering which sneakers are essential for any fashion-forward individual. Well, look no further! We've curated a list of 12 must-have sneakers that will take your shoe game to new heights.
We have something for everyone, from basic styles that never go out of style to trendy kicks that make a bold statement. Get ready to step into the world of sneaker essential heaven as we unveil the ultimate lineup you need in your collection!
1. The Adidas Superstar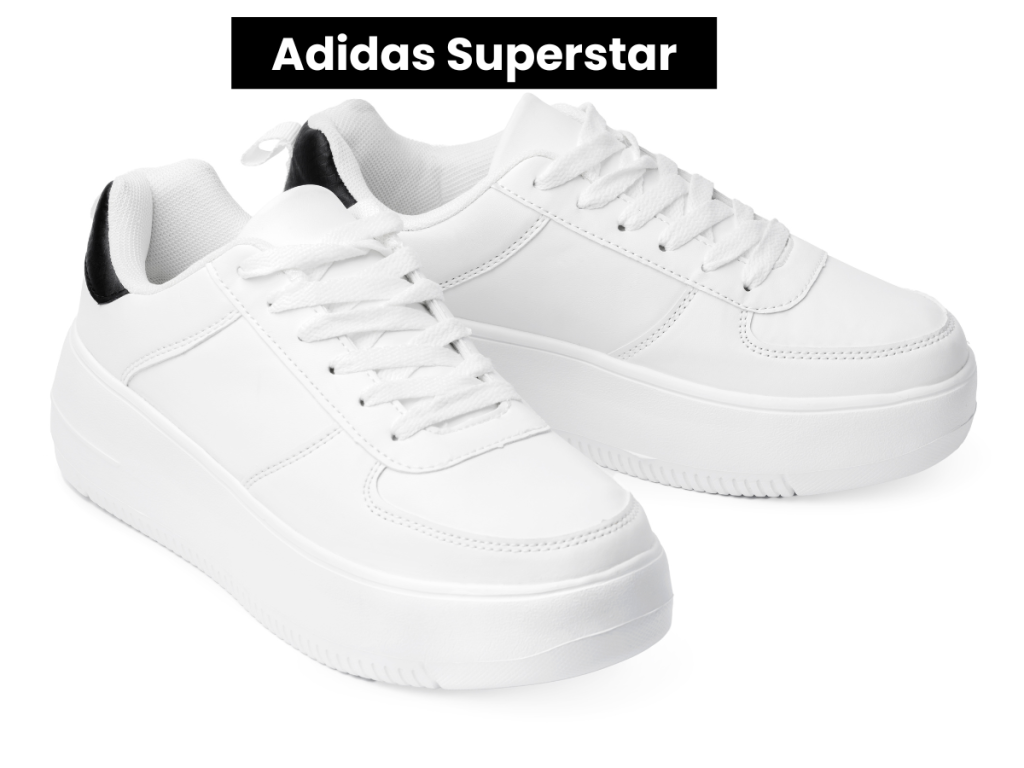 The Adidas Superstar sneaker is an absolute staple in any sneaker collection. This standard style has been around for decades and is still one of the most famous and loved retro sneakers of all time.
With its unmistakable silhouette and quality construction, the Adidas Superstar is a must-have for any sneaker enthusiast. Whether you choose the original white and black leather design or any of the many colorways available today, they will look great on any foot.
The iconic rubber "shell toe" and signature 3-stripe logo give the Adidas Superstar a timeless look. No sneaker collection is complete without the Adidas Superstar! When it came out for the first time in 1969, the Superstar became a famous basketball shoe right away.
Celebrities and regular people alike wear the Superstar, which is still one of the most well-liked sneakers available today. The Adidas Superstar is a great choice if you want a basic shoe that will never go out of style.
2. The Nike Air Force 1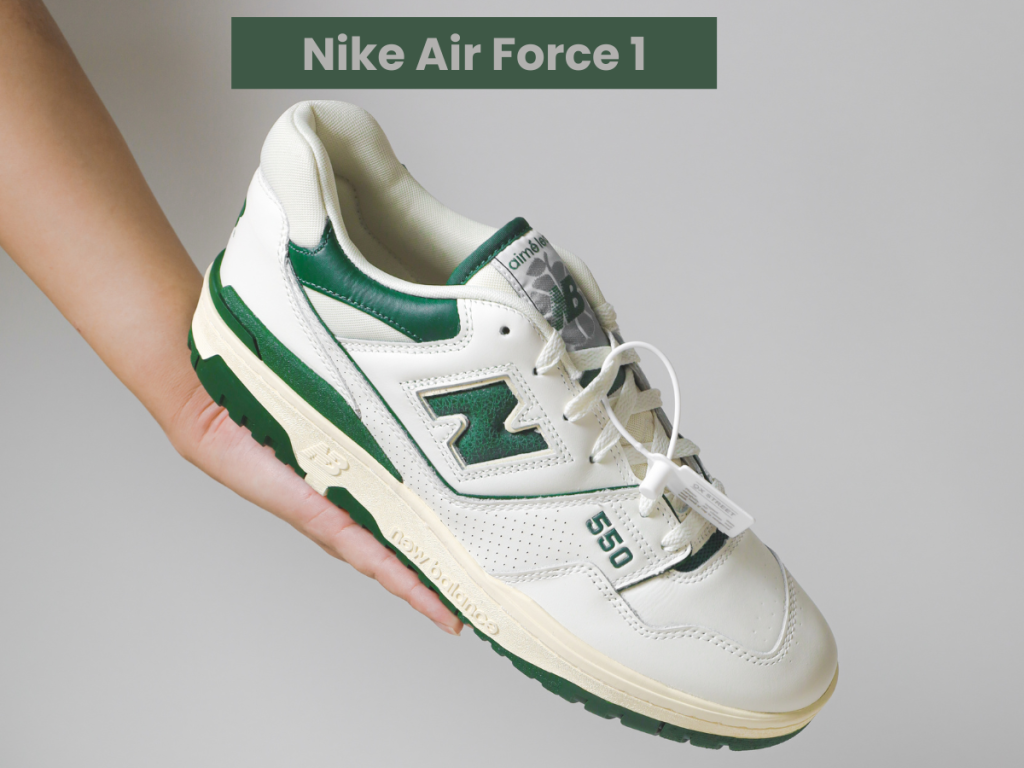 The Nike Air Force 1 is a sneaker that is essential to any shoe collection. It has a classic look and can be worn with almost anything to make a statement. This sneaker comes in a variety of distinct colorways that allow you to showcase your style.
The classic all-white pair is stylish and timeless; the all-black lends a sleek and daring look, while more colorful iterations allow you to express yourself. No matter the look you choose, the Air Force 1 adds a contemporary flair to any outfit.
It also provides exceptional comfort and versatility, which make it a great all-rounder. With its stylish look, this shoe is a must-have for anyone who likes sneakers. So, make sure you add the Nike Air Force 1 to your collection.
The Air Force 1 was the first Nike basketball shoe to have the now-famous "Air" technology in the bottom. It came out in 1982. The Air Force 1 became a popular piece of fashion very quickly, and over the years, it has been made in hundreds of different colors and styles.
The Air Force 1 is still one of Nike's best-selling shoes and doesn't seem to be slowing down any time soon. The Nike Air Force 1 is a great choice if you want a classic shoe that will never go out of style.
3. Converse Chuck Taylor All-Star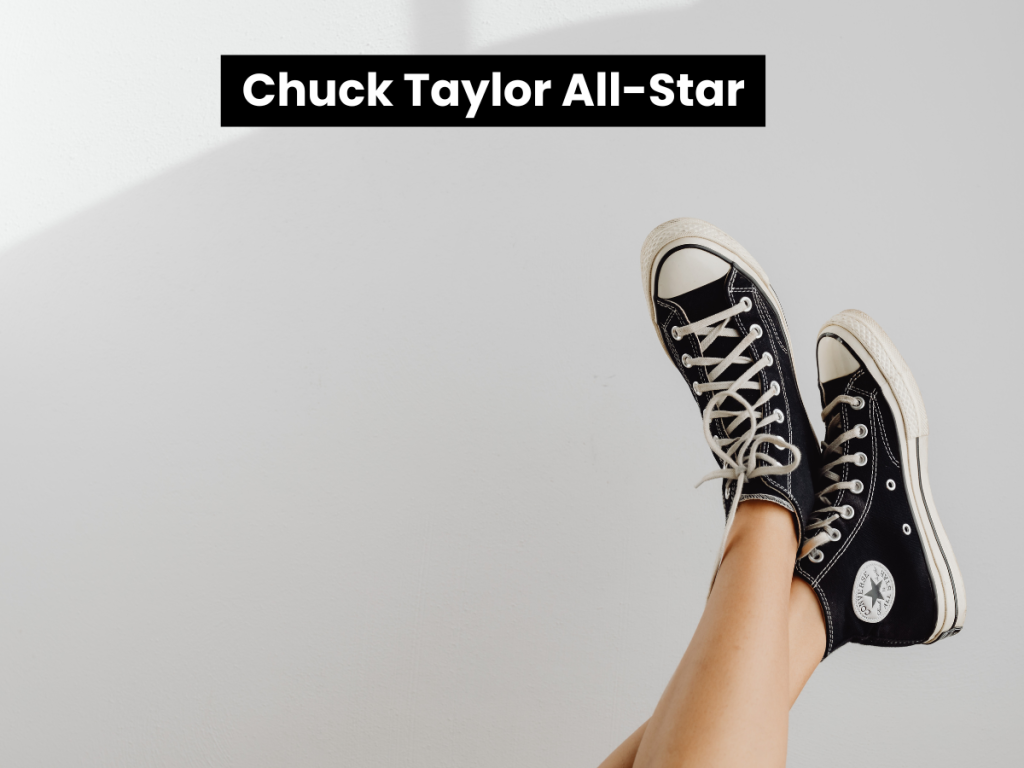 When you buy sneakers, they should be a timeless wardrobe classic, and the Converse Chuck Taylor All-Star is a must-have for any shoe collection. The classic silhouette offers a fashion-forward and comfortable option for all occasions.
Constructed of canvas and available in an array of colors, the Converse Chuck Taylor All-Star allows you to coordinate with any outfit you choose. Whether for a night out or a Sunday morning, the Converse Chuck Taylor AllStar is the perfect choice.
The classic sneaker has remained in style for more than a century, with its timeless appeal perfect for any occasion. Its signature design, making it an original, can't be matched. Whether it's in a basic color or a bold dye, the Converse Chuck Taylor All-Star is the perfect footwear companion for your wardrobe.
There's a reason the Converse Chuck Taylor All-Star is one of the most iconic sneakers of all time: simple, classic, and versatile. Whether you're dressing up or dressing down, this shoe is always a good choice. The best part? It goes with everything.
4. Asics Gel Lyte III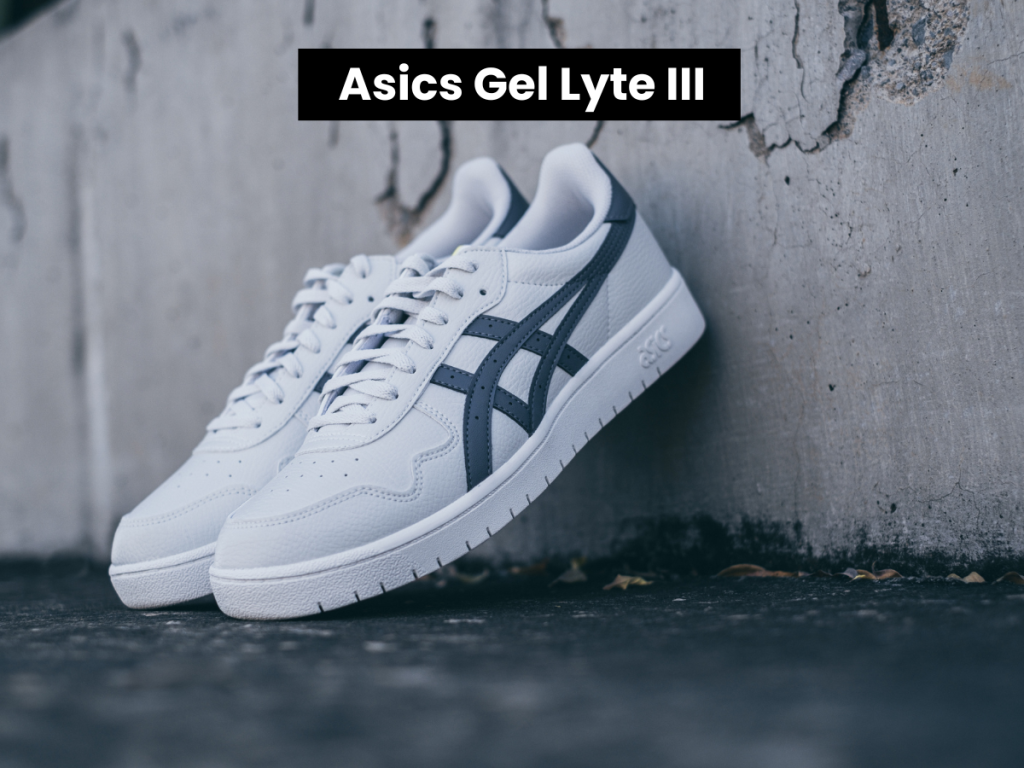 The Asics Gel Lyte III is a staple in any sneaker collection. Its shape makes it easy to wear with any style or wardrobe you choose. The legendary silhouette and design lines make this sneaker unique, while the Gel Lyte III technology gives it added cushioning and support.
Special editions of the Asics Gel Lyte III often feature bold color combinations and unique textures that demonstrate the versatility of this timeless style. It's great for wearing every day or for sports because it's lightweight and fits well.
From the court to the street, the Asics Gel Lyte III will always be one of the most recognizable new sneakers ever. It just goes to show that classic styles, like this one, stand the test of time and need to be included in any sneaker enthusiast's collection.
5. New Balance 990v5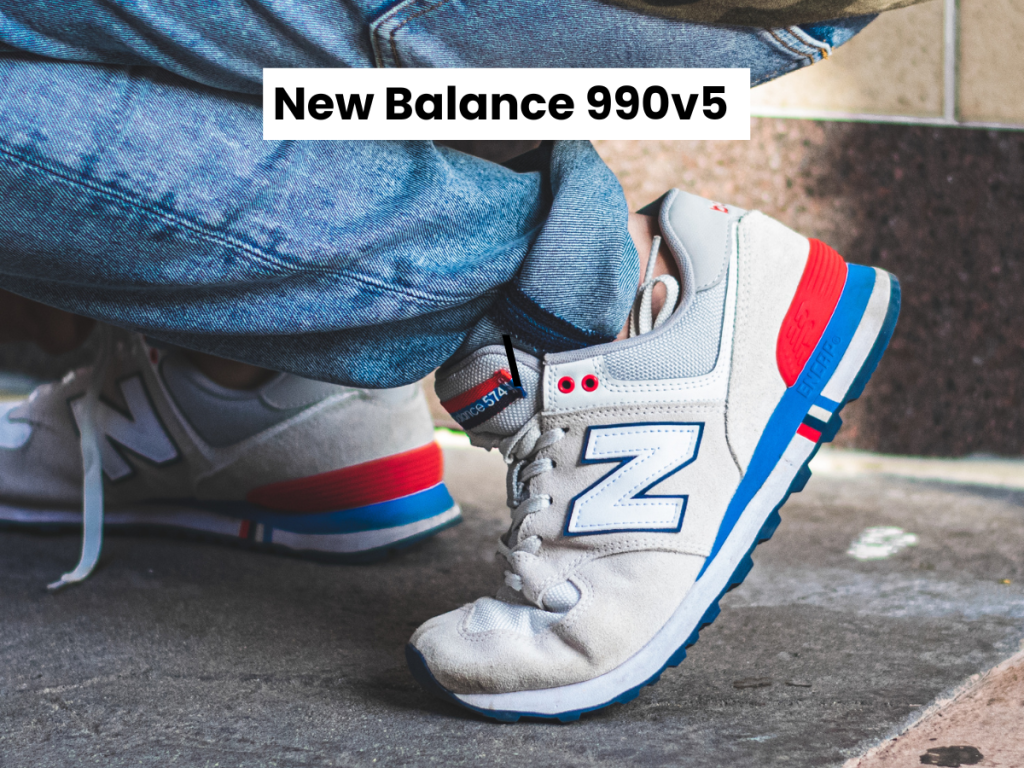 The New Balance 990v5 is one of those shoes that you need in your collection. They look great and are incredibly comfortable, so you can wear them all day and feel great.
The 990v5s come in many colorways and are made with premium leather along with breathable fabrics to ensure maximum airflow and comfort. The special Abzorb cushioning helps to absorb shocks while you're walking, and the Ortholite sock liner keeps your feet feeling fresh.
These shoes are great for hanging out with friends or running to a meeting. The 990v5s look great paired with any outfit, and their comfort and quality make them worth every penny.
6. Reebok Instapump Fury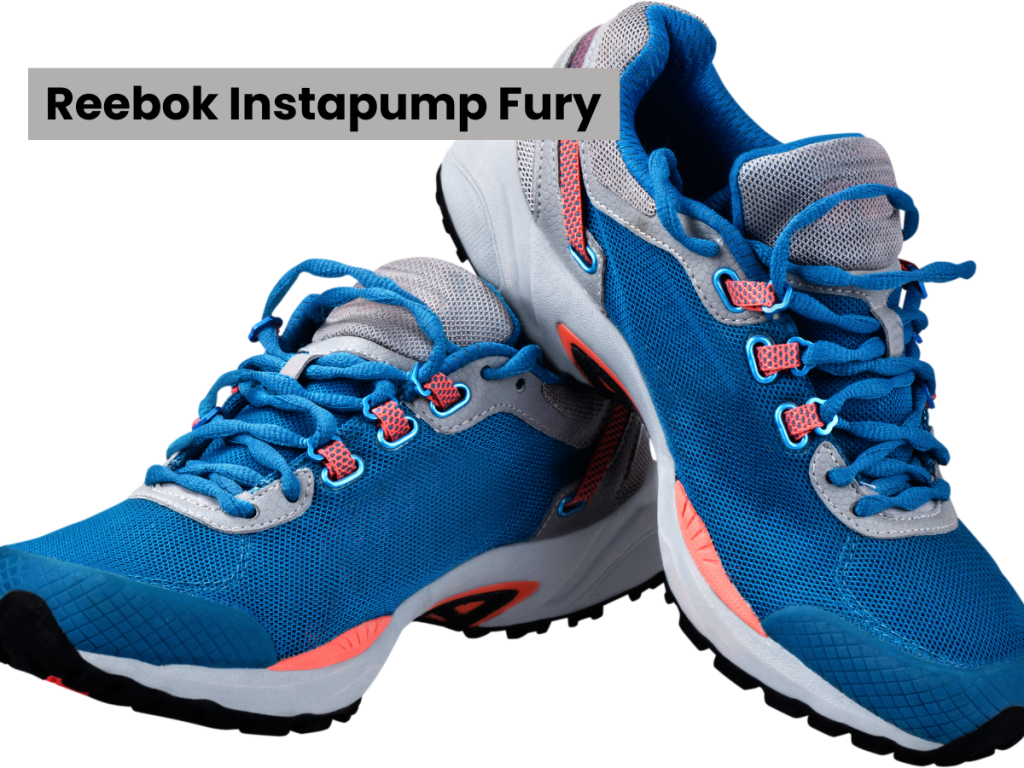 Sneakers are a great way to make a fashion statement and stand out in the crowd. Reebok Instapump Fury sneakers are a must-have in your sneaker collection. They are bold, unique, and futuristic-looking.
Combining a play on classic Reebok features, such as the iconic Pump technology and split cushioning, this shoe is perfect for a minimalist or an adventurous fashionista.
The Instapump Fury boasts classic Reebok colors, a distinctive split midsole, and, of course, the eye-catching Pump technology, which allows the wearer to customize their fit. It is also very comfortable and has just the right combination of contemporary style and street edge.
Get your hands on these trendy boots and you'll always be in style.
7. Saucony Shadow 6000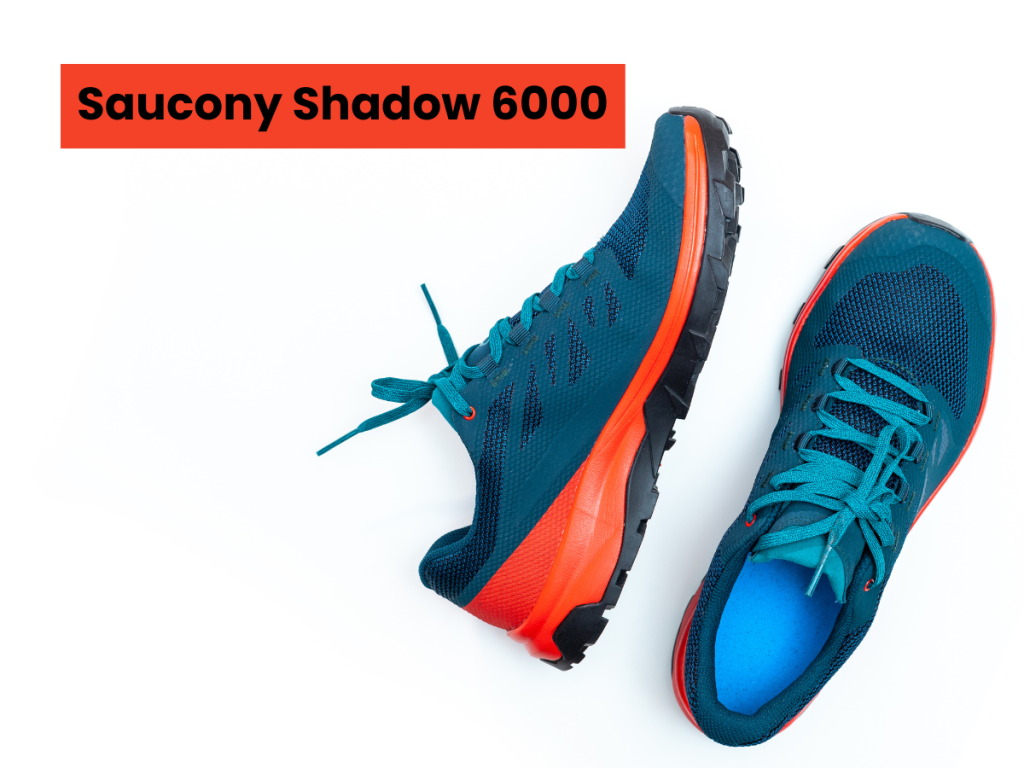 Having the right pair of sneakers in your collection can make a world of difference when it comes to style and comfort.
The Saucony Shadow 6000 is the best shoe you could ask for. Featuring a soft suede upper, these shoes are lightweight and provide just the right amount of support.
The unique lacing system gives you the chance to customize the shoe's fit to your personal preference. The unique design also features mesh panels to provide breathability, helping you stay comfortable no matter what activity you have planned.
With the Saucony Shadow 6000 in your sneaker collection, you can be sure to stand out no matter where you go.
8. Vans Sk8 Hi
Sneakers are an essential part of anyone's wardrobe. Vans Sk8 Hi sneakers are classic street shoes and are a must-have for anyone's sneaker collection. Sk8 Hi has been around since the 1970s and is a well-recognized style, combining style, comfort, and function all in one.
These famous high-top shoes come in many colours, styles, and materials, from basic black and white leather to modern prints and bright colors. Whether you want to make a statement with a bright red pair or stay more low-key with a dark grey, there is something for everyone.
Not only are they fashionable, but they are also very comfy and give you a lot of support. Whether you're skating, walking, running, or just hanging out, Vans Sk8 Hi sneakers are the perfect choice for any occasion.
9. Balenciaga Track.2 Sneaker
Balenciaga Track2 sneakers are a must-have for any sneaker enthusiast. The silhouette has roots in retro running styles and features bold branding elements for a distinctive streetwear-ready look.
The uppers of the shoe are constructed from a mix of smooth leather, breathable mesh, and durable suede, which provides a comfortable and secure fit. For convenience, the shoe also features a speed lacing system, which allows you to quickly secure the shoe even in the most intense environments.
The chunky rubber outsole complete with a branded pull tab offers maximum traction and the perfect finishing touch to any outfit. All together, the Balenciaga Track2 sneakers are an absolute essential for anyone looking to expand their sneaker collection.
The Balenciaga Track.2 Sneaker is a must-have for any sneakerhead. This shoe is a reinterpretation of the classic running shoe and features a chunky sole and an exaggerated tongue. TheTrack.2 Sneaker is available in several different colorways and is sure to turn heads wherever you go.
10. Yeezy Boost 350 V2
Boasting standout style and support, it's an obvious must-have for sneakerheads worldwide. The 350 sits atop a full-length Boost midsole and pairs a Primeknit upper with monochromatic or multi-tone upper colorways, finished off with an iconic contrast side stripe and heel tab.
The "Zebra" edition of the 350 V2 is one of the most popular, with a black and white zebra-like pattern across the upper, and the "Citrin" colorway features an earthy hue of yellow. With the equally popular "Butter" and "Sesame" colorways also now released, Adidas has cemented the Yeezy Boost 350 V2.
This is an essential addition to your collection. Kanye West and Adidas' second generation 350 Boost were released in late 2016. The "Beluga" colorway, which features a grey and orange Primeknit upper with a contrasting white stripe, was the first to be released.
The "Copper," "Green", and "Red" colorways were also released in 2016, while the "Blue Tint" debuted in 2017. The Yeezy Boost 350 V2 is one of the most popular sneakers on the market today, and for good reason.
With its clean and simple design, comfortable boost sole, and range of colors, it's no wonder that everyone from celebrities to fashionistas is wearing them.
11. Adidas Stan Smiths
Adidas Stan Smiths are an iconic silhouette and a must-have for any sneakerhead's collection. This staple silhouette from Adidas features smooth full-grain leather, a perforated 3-Stripes detail, and subtle foil branding. It's the perfect blend of timeless style and comfort.
There's no going wrong with the timeless white and green colorway, and the design has been faithfully reproduced across many iterations since its original release. Adidas Stan Smiths are a versatile classic that can be dressed up or down to create any type of look.
The classic silhouette caters to both casual and dressy occasions with its minimalistic yet iconic design. This versatile style can be perfectly paired with jeans, sweatpants, skirts, or dresses. They never go out of style, so you'll never have to worry about being "too cool" or "too outdated."
The perforated three stripes and embossed Smith logo are distinctive trademarks that are unmistakable to known fashionistas. Stan Smiths also offer a superior level of comfort, ensuring that you can hit the streets in style and also get the coziness your feet deserve.
For all these reasons, Adidas Stan Smiths are a must-have in any sneaker lover's lineup.
12. The Air Jordan 6
The Air Jordan 6 sneakers are an absolute must-have in any sneaker collection. Since its debut back in 1991, the classic silhouette has become a staple in the sneaker world. From a design perspective, the premium materials, classic silhouette, and iconic design details make the AJ6 a timeless classic.
They also offer plenty of comfort and support. Whether you like to keep it casual for a street look or dress it up for a special night out, the AJ6 always looks great. Make sure to click for more options on how you can get your OG AJ6 today!
With a huge variety of colorways to choose from and OG drops just around the corner, the AJ6 is a staple that can't be overlooked. Whether you're a sneakerhead or a fashion enthusiast, you need the Air Jordan 6 in your closet.
Explore These Sneaker Essentials Today
Sneaker essentials are part of any wardrobe and are sure to keep you looking and feeling fashionable. With so many stylish options in different colors, materials, and designs, there is sure to be a pair that is perfect for you.
So what are you waiting for? Take advantage of all these great styles and add them to your collection today!
Did you find this article helpful? Check out the rest of our blogs!