Need a present for a friend who's a bit of a nerd and already has all the bells and whistles on their console or PC? Do you wish you could just give them a wad of cash and let them get what they want because you wouldn't know where to begin?
A gift card seems like the obvious answer, but you want to find something that they'll appreciate. Knowing where to look and what to look for can turn a last-minute gift card into a genuinely thoughtful, heartfelt present.
We scoured the web and found some exciting options on the DoromaCard Shop that are sure to put a smile on that special gamer in your life.
1. iTunes Gift Card
Everyone loves to have a bit of music in their life, and with iTunes, you get access to any beat for any mood within a click. You can have an iTunes gift card from 10 to 100 euros ready to surprise your special music aficionado.
2. Netflix Gift Card
Maybe that special someone is more of a movie buff or a binge-watcher of the latest shows, especially now that most people prefer to stay in on the weekends. Well, for 15 or 25 bucks worth of Netflix shows, you're sure to put a smile on someone's face. You can get this product at DoromaCard as well.
3. Google Play Gift Card
Hey, times are changing, and there's plenty of cool gen Z kids too busy playing around on their phones to watch a show for hours. Don't fret, get your little buddy a Google Play gift card and let them have fun with one of the thousands of apps in the store.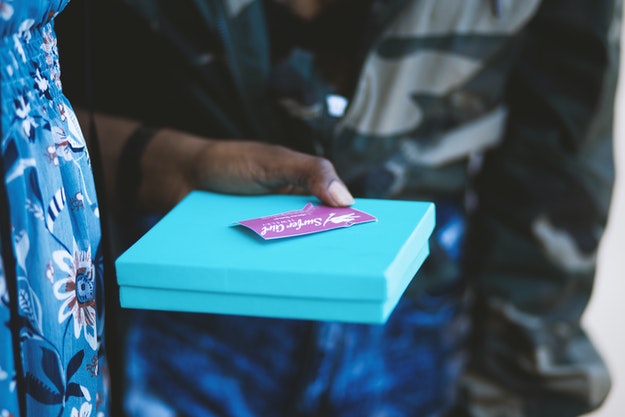 4. Amazon Gift Card
Some people are more hands-on with their love gadgets and the latest tech, so why not let them splurge and get all the little nick-nacks they've wanted for months with an Amazon gift card? Anyone would be thrilled with $50 or $100 worth of online shopping! This cool gift card can also be purchased with DoromaCard.
5. Xbox Live Gift Card
So, we have shopaholics, podcast lovers, and film buffs covered but what about that one friend who likes to kick back and play Xbox? Well, surprise him with an Xbox Live gift card, and he'll love you forever. He can also access movies and music with it if he gets bored.
6. Steam Wallet Gift Card
Alright, we've come to the toughest nut to crack – the glorious PC gaming community, too good for your casual mobile and console games. Lucky for you, there's a 20 euro Steam Wallet gift card on DoromaCard that they'll be itching to use, or buy them 2 or 3 of those and let them go wild.
7. Facebook Game Gift Card
Let's go back to our more casual players like moms, aunts, uncles, and cousins who can't seem to get enough of Facebook games like Farmville. A nice little 15 euro gift card should be enough to make their gameplay a lot more enjoyable.
8. Fortnite V-Bucks Gift Card
Fortnite is still a big thing with the younger crowd, so if you know someone who's been going on and on about it, a Fortnight V-Bucks gift card is just what they need in their life. They're anywhere from 7 to 30 euros.
9. Nintendo eShop Gift Card
Ah, just the name Nintendo brings back so many fun memories. Many families have a Wii or some other consol laying around the house, and they still play. Go for a Nintendo eShop gift card and help them enjoy tons of exciting weekends.
10. PUBG Gift Card
The good old PUBG is still going strong, and a 20 or 50 dollar gift card will get an enthusiastic gamer a lot of costumes and cool little items that they'll enjoy.
11. Aeria Points Gift Card
Now, if you want to get the super-nerd excited, you can't go with mainstream gifts. Many people enjoy Aeria games, and they'll be thrilled that you care about their passion if you shower them with an Aeria Gift Points card.
Pick A Card, Any Card…
With one of these eleven cool gift cards from DoromaCard, you're sure to surprise any gamer, tech junkie, or geek. You can even go with a couple of different ones for a bit of variety, and your buddy or significant other will be thrilled with your gift.