Many people put their travel plans on hold last year due to the pandemic, but now that regions are opening up, summer travel is looking more and more possible. Travel by bus sometimes gets a bad reputation, but it remains a favourite way to get around for many reasons. In this article, we'll look at the benefits of travel by bus and how you can make your next bus trip more enjoyable.
You Can Go By Yourself, Or With A Group
If you're the type who likes to travel alone, the bus is a great way to get around. It is easy to grab a last-minute ticket, and as a solo traveller, you'll have an easy time finding your favourite seat. You can also sit back with a favourite book or movie and relax while someone else does the driving.
If you are the type who wants to travel with a group, the bus is an excellent choice. You can book your group in advance or even book your own private charter bus from a place like Parkinson bus rental Ontario. A charter bus is like having your own personal driver to whisk your group off to adventures and bring you back home again.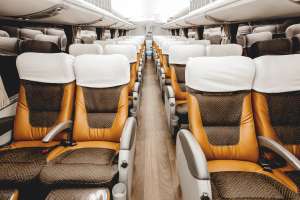 Bus Travel is A Great Adventure For Kids
Have children who want to travel? A bus trip makes a great adventure for kids. Just make sure to bring lots of snacks and activities to keep them busy. Bus travel is a safe way to travel with children. Be sure you choose the right daycare and bring an iPad or tablet and a set of headphones to keep them focused on their favourite games or shows.
Bus Travel is Relatively Inexpensive
Bus tickets are relatively inexpensive compared to flying or taking the train, and you can save more money if you plan ahead and buy your bus ticket in advance. If you compare taking the bus to the costs of owning and maintaining a vehicle, the bus makes a lot of economic sense.
New Upgrades
New upgrades on buses and coaches make travelling long distances much more convenient. Most buses are equipped with free wifi so you can catch up on your email or stream your favourite series while you travel. Just don't forget to bring along your headphones so you won't bother your neighbours.
Enhanced Safety Measures
Bus companies have increased cleaning in buses and use a virus-killing disinfectant on all high-touch surfaces. All passengers and staff are also required to wear a face-covering for the entire trip and in the station. Buses also have excellent ventilation with a system that replaces all of the air in the cabin every 5 minutes to reduce the risk of spreading viruses.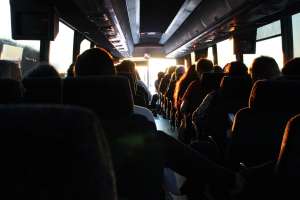 It's Convenient
Have luggage or large items like skis or a bicycle that you need to take with you? No problem on the bus. Most buses have lots of room for your oversized items in the underneath storage. So forget about having to prepare a bicycle for winter storage. Take your bike along on your next trip.
Bus Travel Is Flexible
If you've decided to buy a ticket but are suddenly feeling unsure about your travel plans, the company's like Greyhound make it easy to postpone your trip because of concerns related to coronavirus. You can cancel your trip without a fee, and they will provide you with an eVoucher for the value of your ticket. When you are ready to travel, you can use your voucher to pay for your ticket.
Consider the bus for your next travel adventure. Whether you are with your family, all alone, or with a group of friends, the bus is a convenient, reasonable, and stress-free way to travel.