Are you looking for a meaningful and satisfying job? Are you tired of the same 9 to 5 routine and wish for a change? Do you want a career you can connect to? Then you might find radiographer jobs incredibly exciting.
Globe Locums provides an incredible opportunity for aspiring radiographers to get the basic boost for a successful career in radiography. If you have a passion for technology and helping others then being a radiologist technician could be the best career choice for you. You can work operating high-tech testing machines and help doctors with precise diagnosis and thus help patients with the most effective treatment.
If you are looking to change your industry and searching for meaningful employment, then this article will help you make the right decision and form an effective plan of action for a bright and fruitful future.
Let's check out the basic requirements in radiography jobs, and learn the several advantages and benefits of choosing a career as a radiography technician.
What does a Radiographer do?
Radiographer jobs mainly require the technicians to perform several imaging diagnostic tests, including x-ray, ultrasound, computerized tomography (CT) scans, and other diagnostic imagery tests that reveal the structure of the tissue, organs, and bones within the human body. Radiographers need to operate cutting-edge diagnostic machines and are highly-skilled and well-trained professionals in detecting the cause or effect of physiological disorders in patients.
Top 5 Advantages of Choosing Radiography Jobs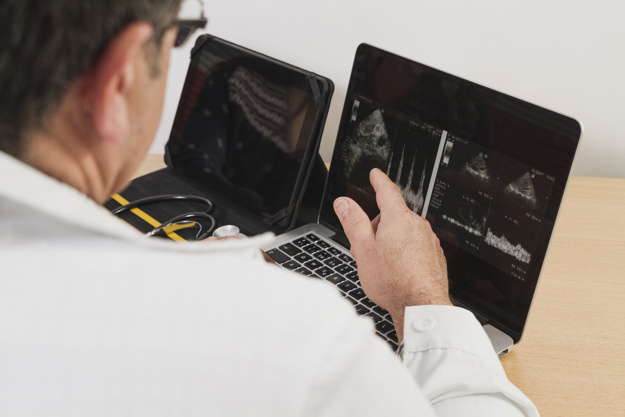 Now that you know the basic functions of a radiography technician, let's take a look at the top advantages that radiography jobs bring with them.
1. Say goodbye to the daily grind
Do you count the hours left for your shift to get over whenever at work? If you're bored with your current job, then the radiographer jobs will be the best solution for you. As a radiography technician, you will certainly have a daily routine but most of your time will be spent discovering and identifying new and challenging diagnostic cases.
2. Break away from the corporate crunch
Although many love the routine of their 9-to-5 jobs, there are others who get tired after a short while. Hence, a job in the healthcare sector can be a refreshing change for you. Say goodbye to your formal button-downs and say hello to comfortable scrubs as a radiography technician. In addition, you don't need to worry about your performance appraisal and promotion, as opposed to the intensely competitive corporate environment.
3. Work in a variety of situations
A major advantage of getting radiography jobs is the security of a permanent position in a hospital or diagnostic clinic. You are not restricted to a certain area or region and get to meet patients from every corner of society.
If the work environment of a large hospital does not suit you, then you can always opt to work at a smaller but definitely successful clinic, private diagnostic lab, or outpatient care centers.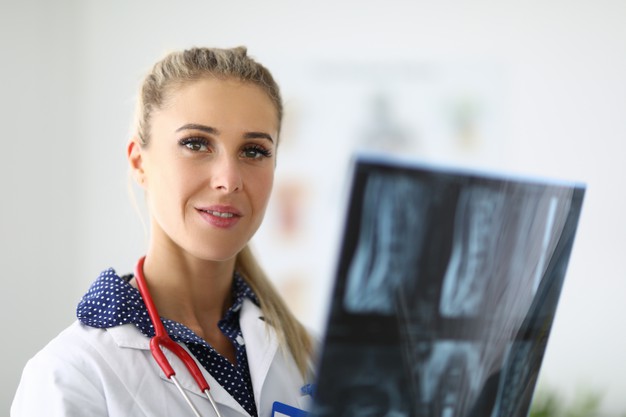 4. Outstanding opportunities for career growth
Radiography jobs are required in every inhabited region around the world. Wherever there is a semblance of societal structure, there will always be a need for medical and diagnostic professionals. Hence, radiographer jobs provide incredible job and growth opportunities today.
Research studies have shown promising growth trends in the radiography industry, which is set to increase with a growing reliance on diagnostic imaging by doctors and surgeons in the UK. According to the report, radiography technicians who are graduates from an accredited education institute for diagnostic technology and have relevant certifications have the best growth opportunities in radiography jobs.
5. No need to study for years
Everyone knows that doctors, nurses, and other healthcare workers tend to spend over 5 to 7 years in medical school. In contrast, radiographer jobs can reap the benefits of their job profile without having to spend years in school.
Usually, an associate degree for radiography technicians can be earned in as less as 24 months. This will mostly include hands-on clinical experience, along with classroom training.
When you choose to make a career in radiography jobs, then you have the opportunity to improve your lifestyle and routine drastically. Radiographer jobs are well-paid, with flexible hours and interesting settings that make the career increasingly exciting each day.