Have you noticed that lone worker jobs are on the rise? This is true across a variety of industries. Companies are utilizing lone workers like never before. This is partly due to advancements in lone worker safety. There are other reasons these jobs are on the rise as well. Get the details so you will understand why lone workers make up such a significant portion of the workforce.
Growth in Industries That Use Lone Workers
Various industries that utilize lone workers are experiencing growth. Take the construction industry, for instance. Lone workers are prevalent in the construction industry. Lone workers travel to job sites and work alone on various projects. The government is putting more money into infrastructure, which has led to a boom in the construction industry. The United States construction market is expected to grow over the next several years, and as long as that happens, lone worker jobs will likely increase as well.
The construction industry isn't alone in job growth. The sales industry is also expected to experience growth. This is one of the biggest industries for lone workers. Lone workers travel to sales calls and close deals on their own. They might pop into the office from time to time, but most of the time, they are on their own.
Other industries that use lone workers are growing as well. For instance, there is projected growth for home health aides, real estate agents, and more. If it's a job that lone workers can fill, the outlook is likely good.
Reliance on Telecommuting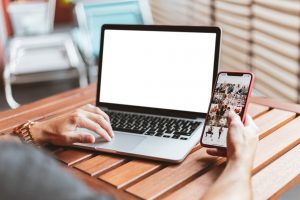 Industries that have not used lone workers in the past are using them now due to telecommuting. Companies are allowing employees to work from remote locations to reduce turnover and increase productivity. This is also cost-effective for employers and it's opened up the door for lone workers. Now, companies that wouldn't have thought about using lone workers a year ago are employing them at a rapid rate.
Improved Technology
Many people don't realize this, but advancements in technology have also caused lone worker jobs to grow. It wasn't that long ago that lone workers were really on their own when they were on a job site. This put the worker and the company at risk. Now, employees can use lone worker safety devices to stay safe on the job site. These devices are outfitted with technology such as GPS monitoring, alarms, and live video feeds. Now that employers have access to these devices, they are more open to using lone workers.
Grow Your Company With Lone Workers
Lone workers help businesses of all sizes serve their customers and reach their goals. If you want to employ lone workers, keep their safety in mind. Lone worker safety devices should be worn at all times. That way, your office will always be able to communicate with your lone workers, no matter where they are located. They will be safe out in the field, so you won't have to worry about injuries and lawsuits.