Is your garage a place to store tools, bikes, and all forms of clutter? Does it look nice and dusty and need some proper care? The coating of your garage should be a priority to protect you and your car from nasty chemicals.
After you install new garage floor tiles, it is essential to protect the tiles from chemicals, oil, and all manner of moisture.
But what is the best garage floor coating, and how do you choose a tile coating that is right for you? Read on to learn more.
Epoxy Coatings
It provides a great degree of protection from water and other harsh conditions while also providing superior durability and resistance to wear and tear. Epoxy coatings also offer improved resistance to spills and stains, as well as slip resistance that is highly superior to conventional flooring materials.
This makes it ideal for garage spaces and other areas that may be exposed to harsh elements and heavy traffic. This will provide up to 10 years of protection, making it a cost-effective solution that is sure to last.
Polyurea Coatings
Polyurea coatings are formulated to resist a variety of environmental conditions, including moisture, oil, chemicals, and road salts, providing your garage floor with protection. These coatings form a highly effective waterproofing barrier that will help keep spills and other liquids from seeping into your garage flooring.
This has superior abrasion and tear resistance, making it ideal for a high-traffic area such as a garage floor. The cost of applying these coatings is relatively low, given the long-term protection and durability they offer.
Polyaspartic Coatings
This coating system is fast-drying and can be applied in one day, making it an ideal solution for larger garages and those who want to get the job done quickly. The coating's waterproof barrier protects the flooring from:
staining and resists cracking
yellowing
dirt buildup
It is known to be chemically resistant, so you don't need to worry about any harsh cleaning chemicals or fluids damaging the polyaspartic coating.
Acrylic Coatings
Acrylic coatings are a flexible two-part epoxy that provides significant protection from wear and tear on the surface, making them ideal for garage floors. This type of floor coating provides superior resistance to chemicals as well as excellent wear and stain resistance.
These can be laid in various patterns and colors, making them very customizable and allowing anyone to create a unique look for their garage floor. The ease of application has also made it popular with DIYers, making the process even more convenient.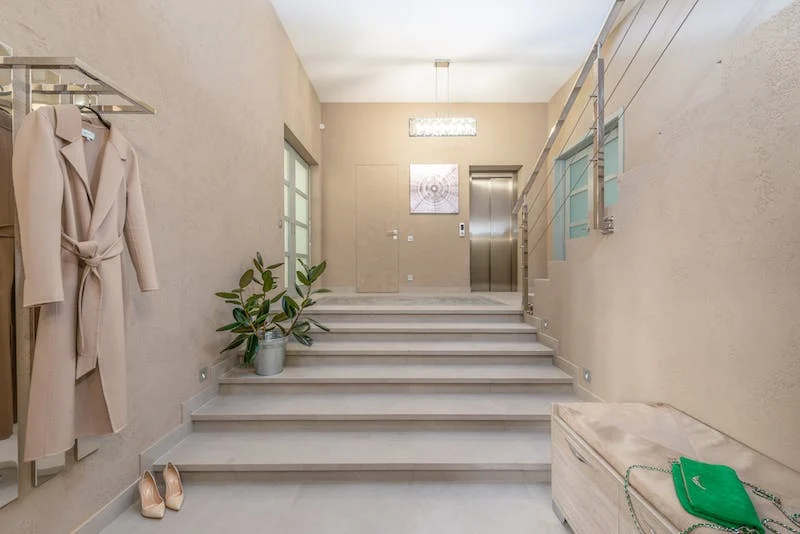 Concrete Floor Coating
This type of coating is ideal for closing up the small surface holes and cracks in the concrete while creating a strong, durable seal that enhances the look and feel of the floor. The benefits of concrete floor coating also form an impervious moisture barrier, which prevents stains and damage from spills.
It provides a high-gloss finish that can last a lifetime when properly maintained. It can be installed relatively quickly, allowing you to enjoy a beautiful garage floor in no time.
Choose The Best Garage Floor Coating That Suits Your Home
The best garage floor coating for you will depend on your specific needs and preferences. It is worth browsing the options available and doing your research to ensure you make a decision that will stand the test of time.
If you need help deciding, look online for customer reviews and feedback. Shop now to take advantage of great deals on the best garage floor coating!
For more great improvement tips and guides, read through our other blog posts now.