Have you bought a new house and looking for the best equipment for your bathroom?
Prior to all other pieces, the toilet is one of the most important essentials of your bathroom that should be carefully chosen. The reason for this is quite obvious that the toilet is the thing that is utilized on a daily basis therefore, investing in a suitable toilet is a must. There are various basic and essential factors that should be looked upon while choosing the best toilet bowl for your washroom. For getting more information watch this review.
Some important and fundamental considerations to buy an appropriate toilet bowl have been discussed below. We hope that this would help you:
1. Outlook
The very first and foremost factor that one should look over is the design or the outlook of the toilet seat. The design should not be very tacky or unpleasant to eyes. When you go to purchase your toilet, carefully choose the toilet that would best suit your bathroom plan. There are numerous styles of toilet bowls that you can get in the market, however, select an elegant toilet bowl which you think is unique and comfortable for all your family members.
2. Size
Size of the toilet bowl is another very important factor to decide on. Length of the toilet bowl seat should be selected according to the area of the bathroom. A small washroom demands a round bowl of circular state so as to save some space for other fixings as well. On the other hand, if you have larger space in your restroom, then undoubtedly you should go for an elongated bowl that provides you a high level of comfort. Do remember that an elongated bowl consumes a considerable area as it comes with an oval structure.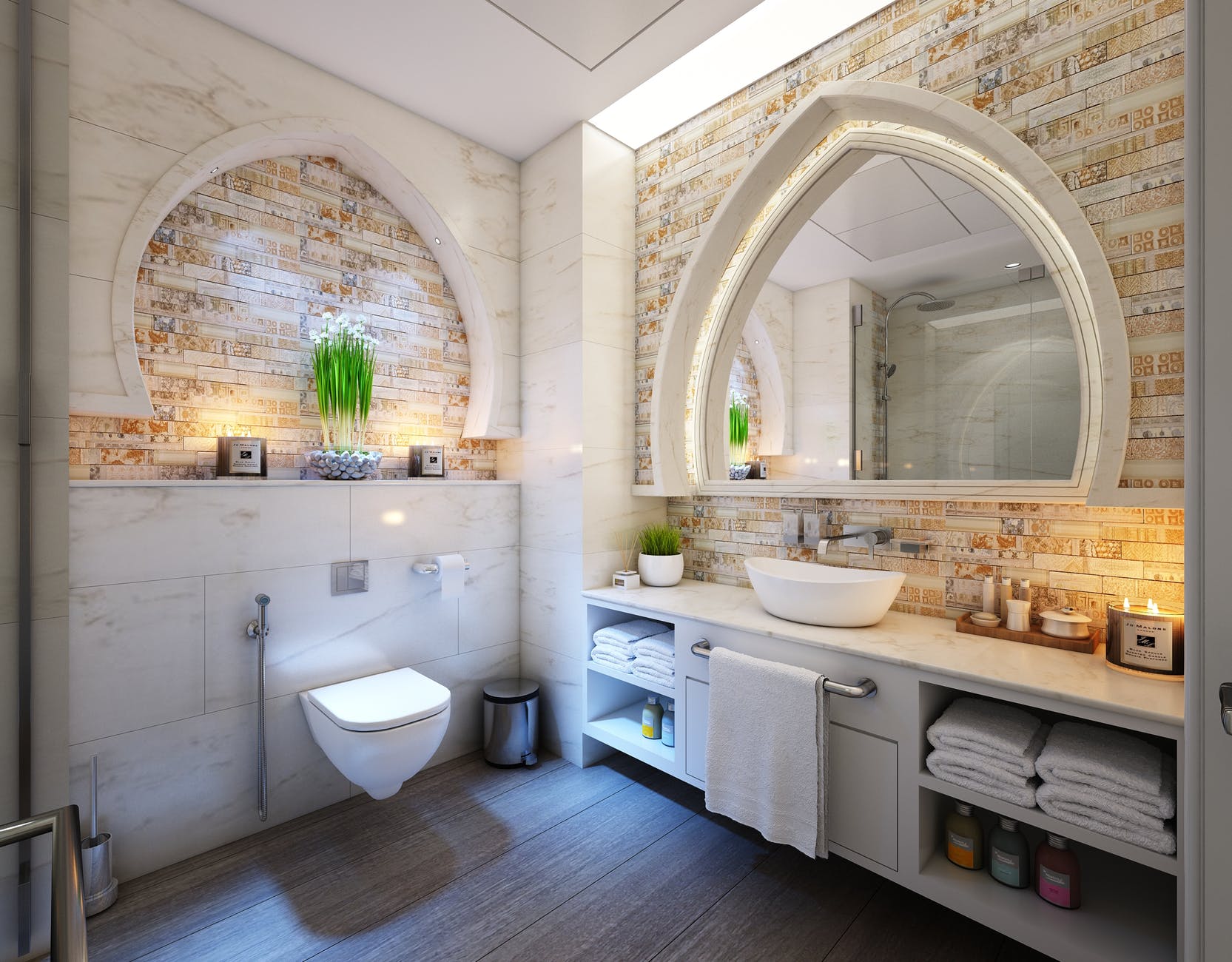 3. Shade
The color of the toilet is yet another crucial factor to be considered while going to invest your money in it. A mismatch color combination could spoil the whole outlook of your house. Therefore, invest your time in searching for a decent color of your toilet seat. In today's market, you would be happy to know that various brightened planned toilet sets are also available. You can also purchase a combo set of different pieces that look appealing together. Designed sets of toilet seat along with washbasin and pedestal can also be bought if you find it suitable for your house. It would give a more attractive look to your bathroom and give you a sense of pride feeling.
4. Flushing Mechanism
Flushing performance of the toilet seat is the most crucial and essential factor to consider before buying a toilet seat. It will determine how your water gets utilized by your toilet.
On the basis of the flush mechanism
There are majorly two kinds of flushing systems that maximum toilets have. The first one is a single flush mechanism that utilizes more water in a single time. However, the dual flush toilets use less water as compared to the single flush and thus also save water. Therefore, it is always recommended to go with the dual flush toilets.
On the basis of flush power
Classifying on the basis of flushing power, toilets are of two kinds: gravity toilets and pressure-assisted toilets. In most of the houses, gravity toilets are used to flush out the material. In this type of toilet, firstly water gets stored in the tank and when the handle is pressed, the water comes out with pressure flowing downwards. However, coming to pressure assisted toilet, these are most commonly used in commercial areas. In this, the plastic tank streams the water out when the handle is activated. Pressure-assisted flush toilets are more efficient when compared to gravity toilets as it conserves the water along with cleaning clogs perfectly.
5. Other highlights
a) Cost is another factor to be kept in mind while going for buying a toilet seat. Various manufacturing companies are present in the market. Compare the different competitors' price and only then choose the most suitable one for you.
b) Nowadays, toilets with easy clean glaze are also available in which the toilet seat comes with a covered antibacterial glaze which prevents it from getting in contact with any dirt or bacteria.
Conclusion:
So, this was a complete guide for choosing the best and appropriate toilet seat bowl for your bathroom.