Did you know that 51% of vanlifers reside in their vans full-time? Vanlife gets more and more popular by the year. 
You need to consider a lot of things when you're transitioning to living in a small space. One of these things is storage.
Vanlife storage is a unique way of dealing with limited space. You may be wondering how to organize everything you're going to have in your van. Once you start thinking about what you're going to store in a small space, you'll start panicking.
Let's help you calm down. We have some van storage ideas to help you out.
Here's a storage guide for everyone who's living in or transitioning to a van.
Utilize Roof Racks and Overhead Carriers
Van roof racks and overhead carriers are a great way to make the most of the storage space available in a van. By adding these items to a van, multiple large items can be safely secured on the roof or in the overhead carrier.
You can also use it for items that would otherwise have to be stored on the floor or seat of the van. This leaves more room for passengers and increases the accessibility of those stored items. These racks are also great for items that need to frequently be taken in and out of the van.
It is a quick and cost-effective way to increase space. They also come in a variety of shapes and sizes to fit your van's roof line as closely as possible, so you don't sacrifice aesthetics or aerodynamics.
Kitchen Storage Using Mason Jars
Using mason jars in a kitchen to store items is an innovative storage solution that is easy and economical. It is great for small spaces in the kitchen. Mason jars are perfect for storing things like pasta, rice, sugar, flour, and nuts.
They can also store ingredients that you use often in the kitchen. This form of storage allows easy access to your pantry ingredients and supplies. Mason jars also make great containers for refrigerator items, like leftovers and herbs.
They are inexpensive and come in a variety of sizes, perfect for storing anything from spices to larger pieces of produce. They can help save precious counter and storage space, making for a more organized and efficient kitchen.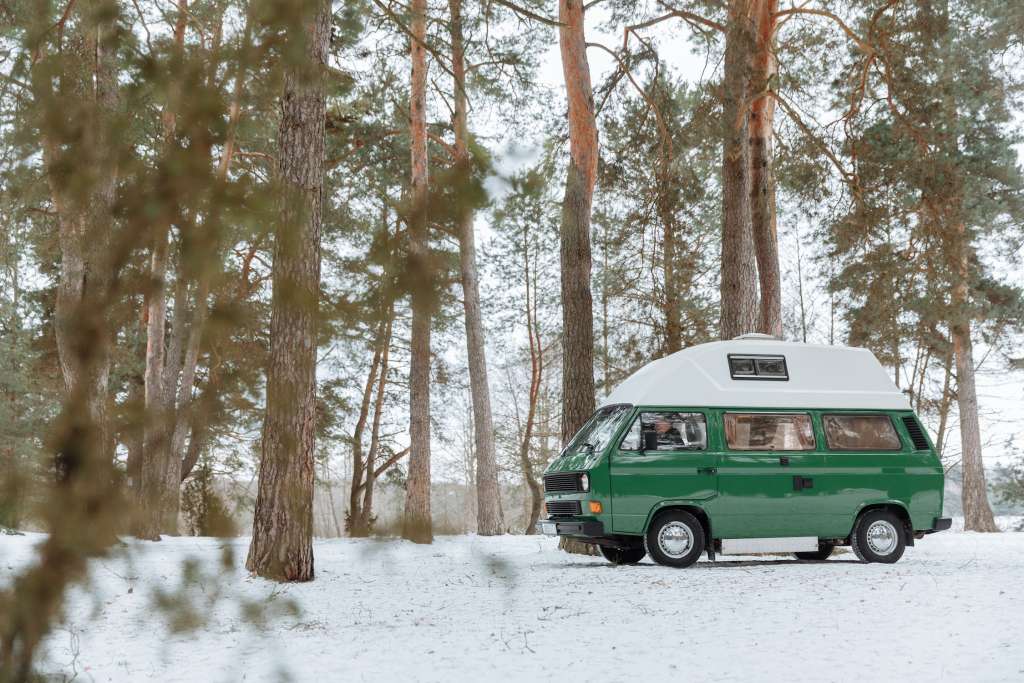 Fold-Out Desk
The fold-out desk is a great storage solution for anyone with a van. It folds out into a full desktop, allowing you to work on your laptop, read, write, and more. The desk has a shelf underneath, perfect for storage of materials, books, or other items.
You can also use it as an additional work surface for painting, crafts, or hobbies. It also folds up nicely and you can tuck it away when not in use. It's made from premium materials that ensure it will stay secure when folded and in use.
Secured to the wall of the van, this desk is a great way to maximize storage capacity. It can be an invaluable tool for those with limited workspace. It's perfect for van-dwellers who need a good-sized workspace and don't want to have to lug around a bulky desk.
Pull-out Pantry
If you're planning for adventure van conversion, consider adding a pullout pantry. This compact and affordable solution is great for van owners who don't have a large amount of space. Available in both wall-mounted and self-standing options, it easily slides out of sight when not in use.
Its adjustable shelving makes it ideal for storing small items such as baking supplies, canned goods, and utensils. They also come in different depths, allowing you to customize the space to fit your needs. It even features adjustable racks, so all of your favorite things will fit perfectly in the space provided.
Plus, they're constructed with durable, long-lasting materials designed to stand up to the rigours of travelling. With this storage solution, you can keep your van organized and clutter-free for years to come.
Over-Door Hangers
One of the best van door storage options for those looking to maximize their space is over-door hangers. These hangers easily attach to the inside of your van doors, giving you access to plenty of extra storage without taking up floor or wall space. You can even use other hangers and accessories to maximize the amount of storage you have available.
Additionally, they are lightweight and extremely durable, so you won't have to worry about the weight of your gear hanging from the hangers. They also come in various styles and prints, offering versatility and allowing for a personalized touch. With this product, you can be sure that you'll be able to maximize your storage space and enjoy your van trips with ease.
Overhead Cargo Shelves
Van organization ideas come in many forms, but some of the most versatile and practical are overhead cargo shelves. Not only do they keep items off the floor and out of the way, but they save valuable cargo space. They are ideal for hauling items that you want to keep organized and off the floor.
Additionally, these shelves are lightweight, strong, and designed to be easy to install and access. Many feature modular dividers so that you can store different shapes and sizes without losing the extra space above the driver and passenger. The variety of shapes and sizes available also makes it easy to customize your van storage solution.
Magnetized Knife Holder
A magnetized knife holder is a useful van life storage solution for the kitchen. It gives you quick and easy access to sharp tools, like knives, when needed. With a broad selection of designs available, you can find knife holders that fit any van's size, shape, and purpose.
The magnets securely hold the knives in place, with no worries about them sliding off the shelves or holders. They also provide additional protection, reducing the risk of damage to the blades as they are stored.
The holders can be easily mounted on any wall or cabinet, giving you easy access to the knives without taking up valuable space or cluttering up the interior of the van. Plus, storing knives this way ensures they are within easy reach when you need them while giving you peace of mind that they are safe and secure.
Use Cargo Nets
Cargo nets are a great way to maximize the storage inside your van. These versatile nets can fit almost any shape or size of a storage container. This makes it easy to organize items of different sizes and shapes.
By using the cargo nets, you'll be able to maximize the amount of storage space available inside your van. Plus, you won't need to worry about items flying around or falling out of your van while you're driving.
They're made from durable nylon or polyester fibres. They come in different sizes and colors, so you can find one that fits your van perfectly.
With the right cargo net, you'll be able to keep all of your items organized and secure while you're on the go. As long as there are hooks or attachment points available, cargo nets can keep your items secure while travelling.
Bar Stools That Swing Out
Bar stools that swing out can be a clever way to maximize your van's storage space and provide the best seating option if you are camping in your van. Swinging bar stools can be added to the side of your van and can provide additional seating when needed.
They are designed to fit snugly in the van and are easily folded up when not in use. They also provide comfortable and stylish seating when dining outside the van, allowing for more enjoyable alfresco memories. Stunning and reliable wood, metal, or plastic options are available for those looking to make the most of their van storage solutions.
Car Seat Organizer
This durable and convenient storage solution is made from waterproof and dustproof material. It features multiple pockets with zippered compartments in different sizes. It attaches easily to the back of a car seat and provides plenty of space for storing small items like phones, keys, wallets, and sunglasses.
The organizer also features mesh side pockets for water bottles and other items. It can be taken with you on trips, vacations, or day trips, and is the perfect solution for keeping your car organized and clutter-free.
Additionally, it's lightweight and easy to store and transfer between vehicles. They are an efficient and creative way to store and protect your items while keeping your car organized.
Install Slide-Out Drawers
These drawers provide easy access to your items. With slide-out drawers, you can store items securely while stowing them neatly and saving space.
Install them in the trunk of your van, under the passenger seats, or on the side walls. They are available in different depths, widths, and finishes to suit your vehicle's specific needs. Some drawers even feature locking mechanisms to provide extra security.
Additionally, the storage shelf can be installed in many different configurations, including the ability to anchor heavy boxes or crates to the floor so it doesn't move when traveling. With these types of van storage ideas, you can make the most of the limited space and make organizing supplies in your vehicle easier and more secure.
Wall-Hung Mesh Pockets
These pockets are perfect for keeping smaller items organized in your van. They're mounted to the wall using screws and adhesive, creating extra space in tight places.
The mesh design allows for extra ventilation in your vehicle. This reduces the chance of musty odors and promotes better air circulation.
The pockets are easy to attach and remove when needed. They come in a variety of sizes and styles, making it easy to find something that works for your particular needs. The pockets feature solid construction and are made of heavy-duty materials to withstand whatever comes their way.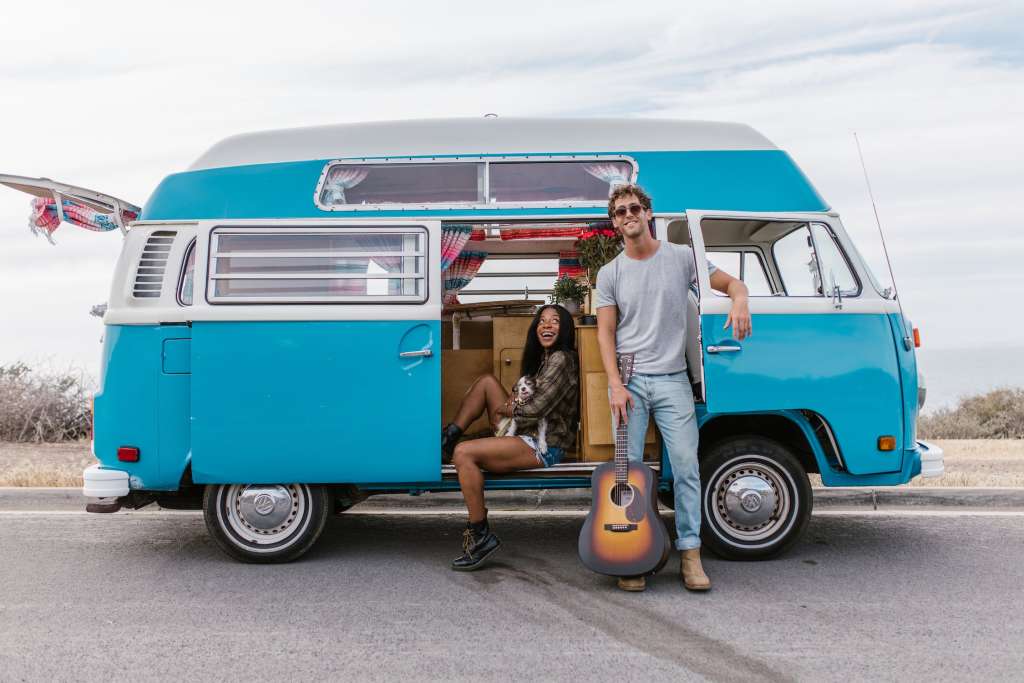 Beds With Storage Underneath
Beds with storage underneath provide an effective way to store items without sacrificing valuable bedroom space. Investing in beds with drawers or shelf storage below provides an organized way to store things. This includes clothes, bedding, and additional books and items.
Through this, items that would normally take up valuable closet space can be stored together in one convenient location. Bed frames can also be purchased that have hydraulic and drawers built in. This creates an all-in-one solution for maximizing storage space.
These storage beds also double as supple and comfortable sleeping areas. They are also relatively lightweight, which means they won't weigh down your van. The design and construction of these storage beds make them the perfect solution for vans in need of extra storage and a comfortable sleep area.
Folding Kitchenette
These kitchenettes fold up and out of the way when not in use, or stored in a drawer when needed. This allows the van to be kept neat and organized, while still providing the necessary cooking and storage areas.
The different components of the kitchenette include shelves, drawers, a countertop, a cutting board, a sink, and an oven. With all of these components, you can easily store kitchen essentials and create a comfortable cooking area in the back of your van.
Use Pegboards
Pegboards are inexpensive and sleek-looking, they are also extremely versatile as they can be used for a variety of tools and equipment. As the pegboard is wall mounted, it is the perfect way to store items that you often use, as they will be easy to find and access.
The hook-like features on a pegboard make it easy to display tools, ropes, cords, wires, and other small items. Some pegboard options even come with drawers and other accessories that can be mounted onto the board. There are also many types of pegboard hook styles and materials that can be used to add more personal touches. 
The Perfect Van Storage Ideas
Overall, organizing your van can be a great way to maximize your space for better everyday living. Utilize these van storage ideas to create the best storage plan for you and your family.
With the right amount of thought and planning, you can have the ultimate storage solution for your van. Take the time to find the best fit, and know that you have the essentials for an incredible adventure.
For more great articles just like this one, browse the rest of our blog now.