If you've got wheels, wanderlust, and a spot of time on your hands, don't miss out on exploring Europe. It might not be the fastest way to see it all, but who cares! Road trips offer the chance to see the continent at a more relaxed pace with no schedule to stick to.
Oberalp and Gotthard Passes, Switzerland
Approximately 2 hours from Tomasee to Biasca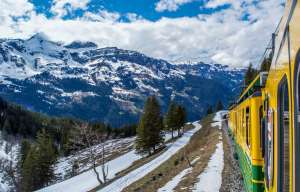 Switzerland is a haven for travelers who want to go on endless road trips with their beautiful cars and their loved ones. Two of its most magnificent high passes converge at Andermatt, which is a ski town that has been a favorite spot for tourists ever since the opening of the luxurious Chedi Hotel in 2013. The Gotthard Pass begins from the Italian-speaking valley of Biasca and rises up the rocky mountain as it heads to the south. It's worth making a stopover at Andermatt as you head to the plunging Schöllenen Gorge on the old Devil's Bridge. This bridge has a fascinating history because local herdsmen had for many years found it impossible to traverse the gorge, and they wished the devil would build a bridge one day. If you turn back to Andermatt and head east, the Oberalp Pass is another spectacular marvel. This pass offers 7 miles of winding and steep road, all the way to Lake Toma, the source of the Rhine. In the end, you get to enjoy scenic views of the landscape and a quiet place to relax.
Salento Italy
Approximately 10 hours round trip from Bari.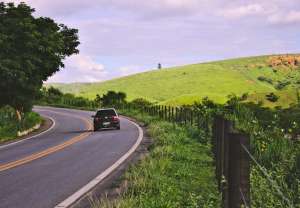 Italy has a lot to offer in terms of breathtaking road trips. You may already be familiar with some amazing driving locations in Italy like Tuscany, Sicily, or Amalfi Coast, but the true road trip experience can be found in Puglia's Salento region with its unfussy Cucina Povera, cliff-jumping teenagers, and beautiful olive groves. Coastal roads run all across the Salento region from the exceptional tranquility of the west coast to the rocky bays and plunging limestone stacks of the outer east coast, with white-sandy beaches such as the magnificent Punta Prosciutto Beach. Lecce, strategically situated in the heart of Salento, is a rare fantasy of limestone amphitheaters and gargoyles. There are some pretty nice towns where you can stop over and enjoy the Italian scenery, like Gagliano Del Capo, which hosts the 19th century Palazzo Daniel luxury hotel. Salento is a place of raw adventure and is the opposite of a guided tour. There are open roads everywhere you go, and you'll definitely enjoy going on this road trip.
Atlantic Drive Ireland
Approximately 2 hours round trip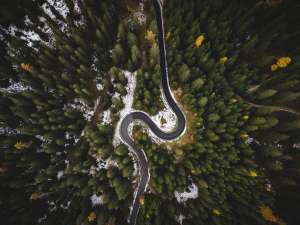 The Altlantic Drive covers the whole of Ireland's west coast: a 1,500-mile distance characterized by Star Wars-ready stacks, glacial fjords, and epic surf breaks, that makes Scotland's North Coast look like a casual drive. The Wild Atlantic Way on rugged Achill Island, on the western part of Mayo County, offers a sneak peek of the experience ahead. This is a region that is home to sandy beaches like Keem Bay, ancient stone villages, Ireland's highest sea cliffs, blowholes, and thousands of sheep in vast grazing fields. Achill's lamb and seafood chowders are a common feature on the menus at local restaurants like Gielty's. You can also enjoy some live music performances at clubs like the sea-facing McLoughlin's or little old stone Lynott's. Accommodation is also quite decent, with the two-hundred-year-old Beach Cottage at Dugort offering exceptional comfort and luxury.
Transfagarasan Romania
Approximately one and a half hours one way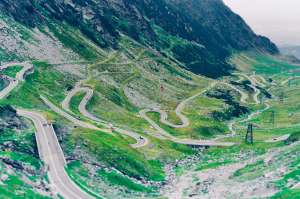 The Transfagarasan Romania is a 56-mile-long drive that is only open for a specific period during the year because of snow from the Carpathians' Fagaras Mountains. However, the Transfagarasan Romania, with its winding and steep roads from the majestic Curtea de Arges towards the high Balea Lake may be the most memorable road trip experience you'll ever have in Europe. This road was built in the 70s to give the local army an advantage in the event of an invasion by the USSR. It's reported that countless people died during its construction, often from blasting huge and deep tunnels. Although the people back then were not thinking about 21st-century travelers, this road offers a very symbolic link between Transylvania in the north and Wallachia in the south. The allure of Transylvania's majestic castles and forested valleys is well-established, but the region has so much more to offer, with buzzing cities and amazing accommodation options to choose from.
Arctic Coast Way Iceland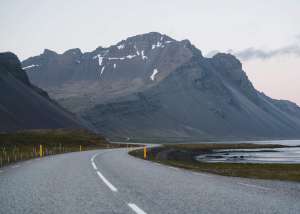 Iceland is a great country to visit for an incredible road trip. First, there is Route 1 which encircles almost the entire country. However, if a long trip is not what you are looking for, you can always pick one beautiful stretch like the Arctic Coast Way. This beautiful stretch features steaming baths, crashing waterfalls, and geysers of any Icelandic fantasy, but with far fewer people than the South Coast and the Golden Circle. The coastal route runs from Bakkafjordur in the far east to little Hvammstangi in the west, but if you don't have all the time in the world, you may choose to go as far as the whale-watching town of Husavik.
This road trip introduces you to the mythical Icelandic culture of hot bathing – from the Myvatn Nature Baths near Akureyri to the cloud-shaped Geosea baths at Husavik; from the sharply contemporary Hofsos pool built into the hillside on the other side of the Skagafjordur to the rudimentary springs dug by the local farmer at the end of the road in Grettislaug. Or you could decide to go on a deep-nature adventure by taking a detour to Dettifoss, a great deafening slab of water that's the second most powerful in Europe, or staying at the Deplar Farm on Troll Peninsula, where horses outnumber people. This is definitely more than just a road trip. It's about being lost in geological reveries and amazing landscaping, marveling at the beauty of Mother Nature.
Wherever you choose for your road trip ensure that you are covered with car excess insurance, Europe. Enjoy your trip with peace of mind.