To state the obvious, everyone likes saving money. While not everyone particularly loves the thought of getting older, it does come with its financial benefits. When you hit a certain age, you'll be considered a "senior," and seniors are eligible for discounts on everything from movie tickets to home insurance. If you know where to look, you find discounts on everyday expenses and purchases, adding up to big savings.
So don't hide your age; use it to your advantage. With a little bit of savviness and research, you can find senior discounts everywhere, particularly in the following areas and through the following organizations:
Retail and Restaurants
Celebrate your age—and discount opportunities—in retail and at restaurants. Many businesses provide special pricing, percentage savings, and discounts for all seniors, without affiliation to AARP or another organization. Some stores and restaurants offering great senior incentives include:
Retail– Walgreens, Rite Aid, Amazon Prime membership discount (need Medicaid card), Michael's, Kohl's, Ross, Pep Boys, Bealls, Bon Ton, Banana Republic, Belk, JOANNE
Restaurants and Fast Food– Deny's, IHOP, Perkins, Applebee's, Chili's, Carrows, Friendly's, Golden Corral, Old Country Buffet, Ponderosa Steak House, Sizzler, Uno Pizzeria and Grill, Krispy Kreme, Wendy's, Chic-Fil-A, Long John Silver's, A&W, Burger King, McDonald's, Arby's, Ben & Jerry's
Travel Discounts
Senior discounts and benefits make traveling for work, visiting family, and vacation a bit more affordable. If you're planning a trip, be sure to search for discounts on hotels and transportation.
Hotel Discounts- Guests can save fifteen percent when 55 and older at select Best Westerns and 62 and older at participating Marriott locations. Senior rates apply to those 60 and older at Days Inn, Choice Hotel, and Motel 6.
Airline Savings- Delta offers senior discounts in some areas with over-the-phone verification. Older passengers flying to select destinations with United Airlines can receive discount pricing.
Vehicle Rentals and Train Discounts- Budget offers up to thirty percent off car rentals, and Hertz provides savings up to twenty percent for renters 50 and older. Amtrak takes ten percent off most rail fares for senior riders.
Entertainment Discounts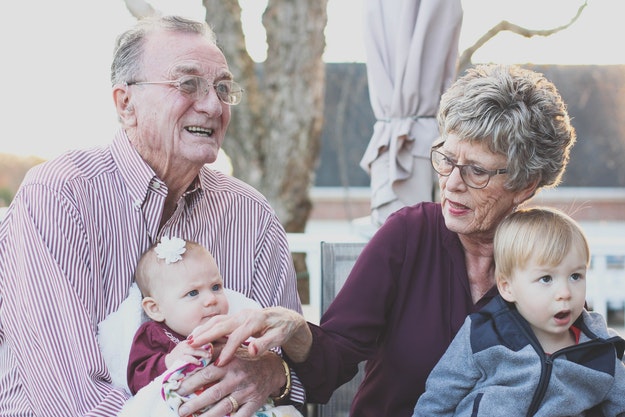 Don't let a tight budget keep you from the experiences and excursions you've always wanted to take. From local aquariums to National Parks, many entertainment and learning institutions offer discounts to seniors. Whether you're staying in town or traveling, always research discounts online before heading out for a day of adventures. Some examples of senior discounts around the U.S. include:
Cinemas- Cinemas such as AMC Theaters offer special ticket and concession prices for those 60 and older.
Art Institute of Chicago- Visitors 65 and older receive a $6 discount on admission.
Metropolitan Museum of Art (New York City)- Save $8 on ticket prices for seniors.
Kennedy Space Center (Merritt Island, Florida)- Daily admission to the Kennedy Space Center is discounted for those 55 and older.
Graceland (Memphis, Tennessee)- Senior Elvis lovers receive discounted admission when visiting Graceland.
Central Park Zoo (New York City)- Discounted admission costs are given to seniors visiting the famous zoo in the Big Apple.
Sea World (Orlando, Florida)– The Florida Sea Word location offers seniors $3 off admission.
AARP Membership
AARP was created to promote a high quality of life for everyone as they age. AARP's $16-a-year membership includes the nonprofit organization's health and finance planning, guidance, discounts, and more to those 50 and older.
As an AARP member, you can get discounts on travel, entertainment, and food. In addition, AARP also provides its members with valuable resources and direction in some of the more challenging aspects of senior life, such as navigating Social Security.
Members get career and job-search advice and recommendations designed for experienced workers. They can also receive health and medical discounts, enroll in specialized programs, and learn ways to maintain and test hearing and brain health as they age. With multiple online tools, calculators, advice, and planning options, AARP members have the expert help they need to manage finances, avoid fraud, and budgeting.
AMAC Membership
The Association of Mature American Citizens' fast-growing membership strives to continue the values that built America: faith, family, and freedom. AMAC's professionals assess and provide information regarding national policies, social security, healthcare, and more. Membership eligibility begins at age 50. A one-year membership costs $16, but multi-year and lifetime membership options come at reduced prices.
AMAC members also have access to benefits such as their online platforms, AMAC Magazine, a Medicare advisory service, Social Security advisement services, financial planning, and multiple consumer benefits.
Discounted Insurance Policies
Many private insurance companies have policies curated specifically for seniors. Whether you're looking for a home, dental, vision, or car insurance, you can find discounted rates for coverage.
For example, some auto insurance providers offer discounted plans, safety courses for seniors, and services like roadside assistance. If you're shopping for car insurance, find out if you are eligible for AARP member discounts that are offered by third-party insurance companies.
Savoring Your Senior Savings
When it comes to shopping, dining out, traveling, seeking helpful resources, and purchasing insurance, don't be shy about your age. By pulling out your ID and proving your age, you'll have access to a multitude of discounts that serve as a "thank you" from corporations for your years of patronage.