A new year is here, and everyone is looking for ways to improve their minds, bodies, and spirits. But, no matter what season it is, there's always a chance to reinvent yourself. Maybe you want to become more focused on your career, get into better shape, or pick up a new hobby. You can do anything you set your mind to with the right motivation, but to completely reinvent yourself will take a lot of work as you examine every aspect of your life.
Don't try to take on too much all at once. Start with small changes and have a clear goal in mind for the end of your transformation. Then, try implementing some of these tips to help shape yourself into the person you're meant to be.
Remove Negative Influences from Your Life
Negativity is the most disturbing thing for your self-exploration and re-invention process. Whether you're experiencing negative thoughts and self-doubt or negative people surround you, it's essential to eliminate these elements and learn how to overcome negativity.
Whenever you notice yourself having a negative thought either about yourself or someone else, acknowledge it (try wearing a loose elastic around your wrist and snapping it every time you have a negative opinion) and make a conscious effort to turn that negative thought into a positive one. The more positivity you add to your life, the better the outlook you'll have, and the more motivated you'll feel.
Create a Workout Routine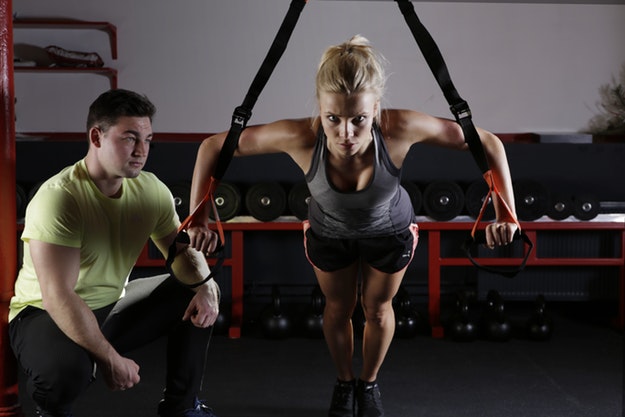 Exercise is essential to a healthy lifestyle and routine for several reasons. If you're trying to create a more satisfying, balanced life for yourself, physical activity is necessary to get your body into better shape.
But, regular exercise has also been proven to boost your emotional health as well. The endorphins released during exercise boost not only your mood but also reduce feelings of anxiety and depression. The better you feel, the more motivated you are to get out there and achieve your goals.
The best way to begin integrating exercise into your everyday life is by creating a daily schedule to follow. This will hold you accountable and provide an outline of how each day should go. You should take a few rest days each week, so start with working out three to four days a week and add more from there if you wish.
Embrace Your Unique Style
Part of reinventing yourself is expressing your personality to the world, and the best way to do that besides through your work and your actions is through your outward appearance. Of course, physical appearances are not everything, but they are some of the biggest ways that we show our individuality.
Be true to yourself when trying to reinvent your look. What style appeals to you the most? If you're a fan of urban streetwear, try purchasing the perfect gold chain for your hip hop jewelry collection. For anyone with a more subtle taste in jewelry, try adding dainty rings to your new look. The possibilities are endless—just gravitate toward what appeals to your natural sense of style and use this to guide yourself toward your new look.
Practice Meditation
Meditation is a great way to get you in the right headspace and help enrich your spiritual journey. If you're not interested in meditation as a spiritual practice, you can also use it as a way to focus your thoughts and energy, as well as a method for reducing anxiety.
Research shows that meditation can benefit everyone if practiced on a regular basis. Start each day with a five- to ten-minute meditation to help yourself become more mindful, calm, and focused. Meditation can make you more positive and patient about dealing with others, along with reducing stress levels and increasing creativity.
Start Journaling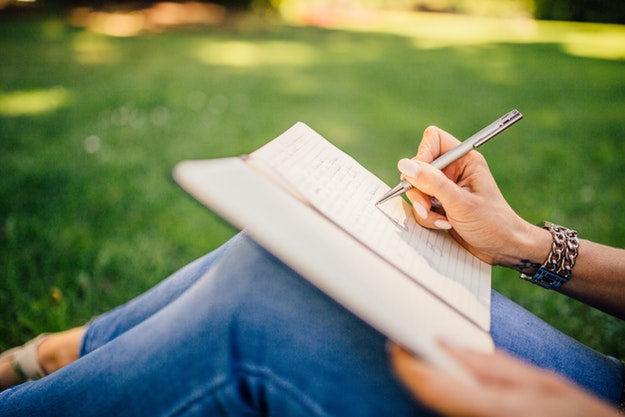 Writing in a journal is a great method of self-exploration, as it can help you identify goals as well as problems and track your progress. Often, we are able to understand situations more clearly after we write about them. In some ways, journaling can almost be like a more active form of meditating, as you're focusing on one action and thinking about it critically.
Try devising a journaling schedule for yourself. You can either write in your journal once per day (in the morning or before bed is both great times) or determine a time once every week or few days. Whatever schedule you choose, just be sure to stick to it. Over time, you'll notice that your journaling has helped keep you motivated or work through your thoughts in a healthy manner.
Try New Things
Part of reinventing yourself is doing, thinking, and acting on things that you may never have done before. Each of these new experiences should still have a positive impact on your life in some way. There may be unhealthy habits that you've never tried before, but that doesn't mean these actions are going to turn you into a better, more successful person.
Consider how you can step outside your comfort zone and try something you've always wanted to try but were maybe too nervous or unsure of. You can think of these risks in terms of starting or altering your career path, testing out a new hobby, or even discovering new, exciting travel destinations. Having new experiences can truly transform you into a different, more-evolved person with a better understanding of the world, so get out there and be brave.
Become the Best Version of You
We all strive to be better, happier people but, without the right attitude and routines, it can be tough. If you're looking to reinvent yourself, these are some of the best ways to get started on a new, healthier lifestyle. Determine your unique personality and allow it to shine through in your style like rocking your favorite gold chains or an unusual haircut.
Outside of your physical appearance, you should take a lot of conscious steps to create the kind of life you've always wanted. Develop a workout routine to get your body in shape while practicing meditation to work your mind and increase your level of focus. Before you begin your transformation, have an idea of what types of changes you want to make in your life and take the steps to make them a reality.