Virginia Water has become a hot property bed ever since it became known as the most expensive place to buy a home outside London, in the entire UK. With the average property value in 2013 being short of GBP 1.5 million, Virginia Water has become the first non-London area-code to rate higher than GBP 1 million, on average, according to a report by Zoopla, the popular online property data portal.
The vast tracts of land in the wider area of Virginia Water include mostly grand Georgian-style abodes, some being from the time of the current Prince George himself. However, new owners prefer tearing down the old homes and build new and expansive buildings to profit from the high property rates in the area and get a refund on VAT. In addition, local regulations permit the owner to increase their structure by 30% of the original building. This has resulted in the homeowners finding a loophole to tear down the new building and building yet another one, this time 30% larger than the last one. This has become another major factor for the rise in immensely-large, new houses in Virginia Water.
The sky-high property value and need to re-build is discouraging local home buyers and a majority of property buyers in this particular location in Wentworth are foreign, mostly from Russia.
Increasing Demand for Properties to Let in Virginia Water
On the other hand, the 2014 stamp duty reforms increased home taxes on properties valued at over GBP 937,500 and added an additional 3% tax on second homes. Hence, these factors have seen a rise in demand for properties on rent. Real estate advisors are of the opinion that home buyers looking for a second home in Virginia Water area are better off renting if they plan on staying for less than 5 years.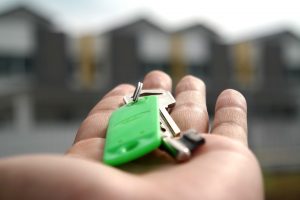 However, most individual buyers are looking for a medium to large-sized luxury country homes within a short distance from the city. This is resulting in the property rental market in Virginia Water to witness increasing demand for properties to let in Burnham region, in general.
Apart from Cherry Hill in Wentworth, the top property listed to let in the area is Bruton Park, an expansive 7-bedroom, newly-built manor through Barton Wyatt, the popular estate agents Burnham.
Barton Wyatt Estate Agents are listed amongst the top real estate agents in Virginia Water. With James and Rupert Wyatt at the helm of the company as directors, the team of professionals in Barton Wyatt covers a variety of real estate needs, including sale of property, corporate lettings, new homes, property management, land appraisal, acquisition and disposal as well as assisting completely with planning matter and development advice among other relevant services.
Glenn Fegg & Company rental experts are also listed among the top estate agents Burnham, specifically the South Bucks and Berkshire region. The family-owned real estate firm has won several awards for its excellent customer service and satisfaction achievements to date and ensures the best properties to let in the area, including the Virginia Water area.