The main purpose of your roof is to protect the home from the elements, which includes water, wind and harsh sun. If your roofing has become old or is badly maintained, you need to call the experts to evaluate the problems.
How can a leaky roof damage your house?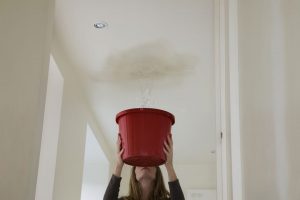 A leaky roof is something that you certainly should not ignore. It is something that needs a proper fix because roofing problems can lead to many other serious problems in and around the home. Water that leaks into the home can cause a lot of immediate and long-term issues that will cost much more to fix than a broken roof. Not just that, you may be putting the safety and health of the occupants at risk.
Check the attic –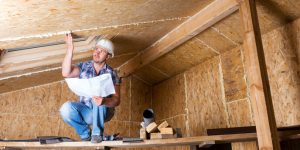 The first areas of the home that get damaged when your roof starts leaking are the interior ceilings or attic areas. If you have an attic used as storage, you should constantly check for signs of moisture. Moisture also encourages insects to breed. The last thing you want living among your old comic books is creepy-crawlies. Other home fixtures that get damaged include ceiling fans and lamps.
Protect the walls –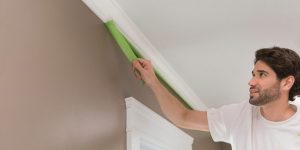 Further damage happens when moisture seeps into the walls of your home, causing mold to form and paint to peel. Mold can spread very fast if left unchecked. The spores can get distributed by your indoor air-conditioning and spread to floor fixtures like carpets and rugs. Wood also gets infected by mold. Mildew and mold in the home reduce the quality of the air you are breathing because the amount of particulate matter floating indoors has increased. Some of the health problems that can arise include asthma and sinus infections.
Beware of a short circuit –
One of the major dangers of a leaky roof is the possibility of a short circuit that can lead to a fire. The water or moisture that is leaking into the top part of your home can get in contact with old electrical wiring. A precaution you can take when you suspect that your roof is leaking is to turn the electricity off for that part of the home and get it checked by an expert immediately.
Why is it important to fix a leaky roof on time?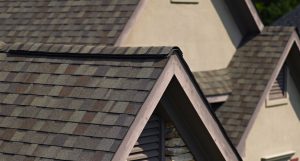 If you do not attend to your leaky home roofing on time, you are weakening the foundation of your building. Wall framing, rafters and ceiling joists get damaged and can even make your home unlivable. A bad roof does not insulate the home efficiently and your energy expenditures will rise, especially in the winters.
Roofs get weathered by the elements and after a storm or heavy winds, you need to get your roof inspected. Bad installation techniques can also lead to leaky spots and the associated damages, therefore, it is paramount that you choose the best roof installation experts from your local area. Getting new roofing will also help improve your property rating and the better insulation it provides results in lower energy bills.
Top service providers will also help you out with advice on financing in case a new roof is still beyond your budget. Get an inspection done by reaching out online or giving a call. Protect your home the best possible way – with the best roofing solutions.