What is Pradhan Mantri Awas Yojana?
The Pradhan Mantri Awas Yojana (PMAY) is a communal welfare scheme introduced in 2015 by the Government of India to provide housing in urban areas. Through this initiative, the Government aims to achieve its mission of house for all in urban areas by 2022.
The initiative provides central assistance using a credit-linked subsidy scheme through implementing agencies which include banks.
How does it work?
Through the PMAY and the credit-linked subsidy scheme, families in India have an opportunity to buy a home at a lower cost by availing interest subsidies. The volume of the endowment determined by the level of income earned by the whole family
Who can benefit from PMAY?
A family can apply for the benefits offered by the PMAY only if the applicant and his/her family members do not own a "pucca" house anywhere in India. In the eyes of the PMAY scheme, a family is considered to be a husband and wife besides unmarried sons and unmarried daughters.
How much is the subsidy?
The subsidy is calculated based on the annual income of the household. Four income groups qualify for the PMAY subsidy. All classes are eligible for maximum loan tenure of 20 years.
Economically Weaker Section (EWS) – Annual income of fewer than three lakhs
Lower Income Group (LIG) – Annual income of 3 – 6 lakhs.
Middle Income Group 1 (MIG 1) – Annual income of 6 – 12 lakhs.
Middle Income Group 2 (MIG 2) – Annual income of 12 – 18 lakhs.
Features of Pradhan Mantri Awas Yojana
Pradhan Mantri Awas Yojana List falls under the Government's mission – "Housing for All by 2022" for urban housing. It makes affordable home loans for the urban poor by providing subsidies on a home loan interest rate during repayment through EMI.
PMAY is loaded with features and benefits as broadly outlined below:
The interest subsidy rate provided by the scheme is up to 6.5 % on housing loan to all beneficiaries taking loans with a tenure of up to 20 years
Interest rate subsidy, however, varies basis income slabs
Up to 6 lakh per annum – Credit-linked support of 6.5 per cent will be available for loan amounts up to Rs 6 lakh
Up to 12 lakh per year – People who earn up to Rs 12 lakh per year will receive by 4 per cent interest rate subsidy on a loan amount of Rs 9 lakh
Up to 18 lakh per year – People who earn up to Rs 18 lakh income category a year will receive a 3 per cent subsidy on a loan amount of Rs 12 lakh
Any additional loan beyond the subsidised loan amount will be at a rate non-subsidised
Under the scheme PMAY, different senior citizens can afford and get preference has a house on the ground floor
The house will be built using sustainable technologies and environmentally friendly.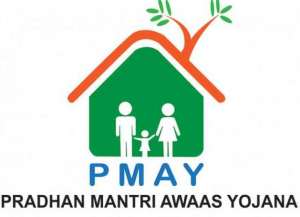 Benefits of Pradhan Mantri Awas Yojana (PMAY)
The benefits of PMAY can be availed if you request to acquire a new home developer or builder and also for the purchase of a home on the resale. You may even take a loan for the construction of a house.
Moreover, it is interesting that PMAY also applies to upgrade a 'kutcha' house to house 'Pucca' in the credit component linked Subsidy Scheme (CLSS).
The preferential and essential beneficiaries under PMAY are;
Scheduled castes and scheduled tribes
On the lower section economically of society
PMAY applies to borrowers belonging to:
On the lower part, financially with a maximum annual household income of Rs 3, 00, 00).
Low-income group – (LIG – whose maximum annual family income of Rs. 6, 00000.) And
Middle Income Groups with a supreme yearly family income of Rs 18, 00000)
Steps have also been taken to widows, transgender, upper limbs and differently able persons.
PradhanMantriAwasYojana takes a giant stride to help fulfil the dream of owning a home. It rejuvenates your eagerness to approach a bank or a private housing finance company for a home loan given the fact that EMIs can turn out to be more affordable.