Iron is one of the most important nutrients for our body. According to WHO, approximately 80% of the world's population is iron deficient.
Iron is the most important constituent of haemoglobin, the oxygen-carrying chemical found in red blood cells. Low iron in the blood means the oxygen-carrying capacity of the blood is decreased. In the beginning, our body tries to balance out the blood iron by using iron stores. When these stores run out, the person develops iron deficiency anaemia.
Iron deficiency anaemia is the most common cause of anaemia (low Hb) and gives rise to the following signs and symptoms:
Pallor
Fatigue
Weakness
Irritability
Mental clouding
Koilonychia (spoon-shaped nails)
Poor hair growth
Poor heart health
Angular cheilosis
In extreme cases, heart failure
Stunted growth in children
A red beefy tongue
If you are a big fan of drinks, this article is for you! This article will give you amazing, delicious, and easy to make drinks that are rich in iron.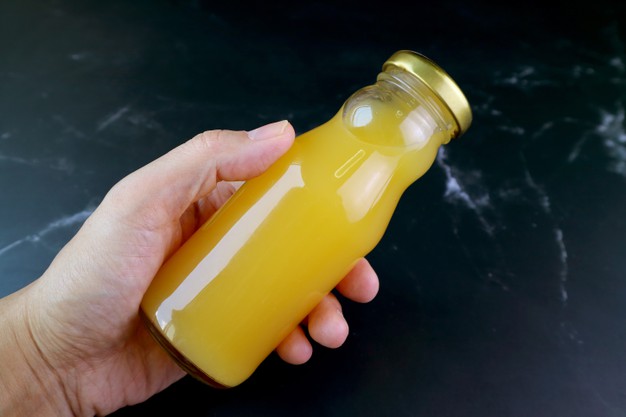 1. Spinach punch:
All you need is a blender along with spinach, a couple of apples and lemon. Blend spinach, apple with lemon juice and some ice water and Tada you are ready with a delicious drink. Vitamin C from the lemon also makes you absorb more of the iron from spinach.
2. Beetroot juice:
Take a couple of beetroots, peel them, put them in a blender, add a carrot, add in some water and ice, and now you have an iron-loaded drink. It's so flavourful that you would want more and more.
3. Pumpkin juice:
Blend in some pumpkin pulp, ice, and apple cider vinegar and you have the best juice ever. You can also dry some pumpkin seeds as they are an excellent source of iron and delicious as a snack.
4. Prune smoothie:
You will need prune juice, coconut milk, your choice of berries, and a tsp of flaxseeds. Blend them all together and you have a drink that is not only rich in iron but also in antioxidants and important vitamins and minerals.
5.The ultimate blend:
You can customize this drink based on your liking. You can choose from your favourite iron-rich vegetables and blend them together. For instance, you can add in some carrots, kale, spinach, a beetroot, and some lime juice to serve yourself with an amazing iron chiller.
Iron And Erectile Dysfunction
Iron and erectile dysfunction are linked. Lack of iron means the penis cannot effectively sustain an erection as it is not getting enough oxygen. Lack of iron also gives rise to reproductive issues in both men and women. Consuming the drinks mentioned above can fulfil the daily iron requirements and help in these issues.
Erectile dysfunction is one of the most prevalent issues faced by men globally. It is when the penis fails to sustain an erection long enough for the act of coitus to occur. It can lower one's self-confidence and cause embarrassment.
One of the most effective ways to treat this is the use of drugs, these drugs are sildenafil, tadalafil, vardenafil, dapoxetine (Priligy 60mg; used for premature ejaculation). These drugs are phosphodiesterase-5 inhibitors known to dilate penile arterioles and so help to maintain an erection. These drugs are used worldwide for ED. You can buy these medications from the comforts of your home with a prescription. Order online in Australia, visit this website: https://ozmedsonline.com/ to get the best prices now!
It is important that we try new ways to include iron in our diet so that we do not need extra blush for our pale cheeks anymore!. check smoothiesncookies.com for smoothie recipes.