Hair loss is common for many of us and can happen for a variety of different reasons from genetics to aging. Losing hair for any reason can often be traumatic – but there are ways that you can give your hair the best possible chance, aid growth, and promote a healthy scalp.
If your hair is receding, or you're suffering from male pattern baldness, there are ways that you can achieve a full and healthy head of hair again. A hair transplant in Turkey is a minimally invasive, and all-natural looking treatment that allows you to restore your hair to its former glory. If you're looking to find out more about hair systems and how they work, read on.
What is a hair system?
A hair system refers to the non-surgical restoration of hair. If you're not quite sold on the idea of having a full hair transplant, a modern hair system could be a great solution for you. If you're suffering from baldness that has left you with a large area you'd like to cover and restore, hair systems can be made by analyzing your scalp to help you achieve the look that's best for you.
These hair systems are made to suit you. The best systems will use human hair on a derma base, which will feel just like a second skin, but still allow your scalp to breathe. They are easy to fit and with the base thin and light, they will appear just like real hair – and don't worry, you won't be able to see where it's attached to the scalp either! Hair systems are a non-invasive method of restoring your hair without the need for surgery and can offer you a comfortable, seamless-looking style.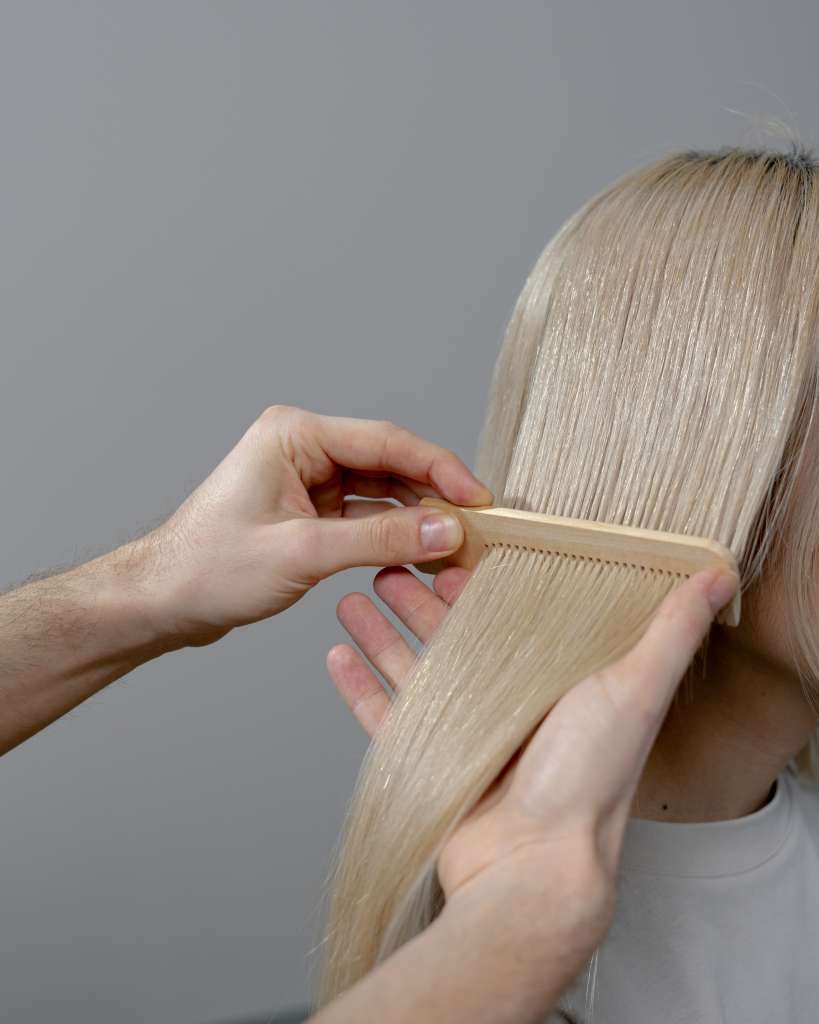 How are hair systems different from wigs?
Hair systems are a more advanced, modern solution than a wig. They are suitable for all lifestyles, and won't be affected by your daily routine, exercising, working, or washing. These systems are designed to suit you perfectly, so a consultant will find out more about your hobbies and lifestyle and will help you to choose the best system for you.
With the base of the system being so thin and skin-like, these systems fit your scalp a lot more effortlessly and less noticeably than a wig might, so no one will ever be able to tell that your luscious head of hair isn't naturally yours.
Alternatives to hair systems
There are alternatives to hair systems if you're looking for a permanent solution to your hair loss problems, such as a hair transplant. If you're not familiar with hair transplants but think it might be something you would benefit from, here are some of the key facts that you should know:
There are different types of transplants, such as an FUE and a FUT. An FUE (follicular unit extraction) is taking hair follicles from your skin and moving them to the scalp. A FUT (follicular unit transplantation) is taking hair follicles in a strip from the back of the head. The FUE is more popular
FUE hair transplants come with fewer risks and are just as effective as other types of transplants
An FUE hair transplant boasts no visible scarring and results in a permanent, natural-looking head of hair
Transplants can sometimes be painful due to the skin on the scalp, however, the discomfort that you feel is likely to subside after 48 hours
Hair transplant or hair system?
If you're trying to decide whether a hair transplant or a hair system will work better for you, there are a few things that you should consider. A hair transplant is a more permanent way of restoring your hair to how it was before the hair loss began, through a surgical procedure. A hair system is non-surgical and is not as permanent as a hair transplant, as it can wear over time and need to be replaced.
The side effects of a hair transplant include hair shedding, itchiness, mild pain, and bleeding. In comparison, hair systems come with no side effects because they are non-invasive. Weighing up whether you could manage the side effects for a more permanent solution to hair loss is advantageous, but if you decide you'd prefer not to, a modern hair system could be a good option for you.
Natural ways to help with hair loss
If you're still deciding whether hair transplants or systems would work best for you, why not give some of these natural remedies a try that can help to reduce hair loss and promote growth.
Drink water
Staying hydrated and making sure you're drinking enough water daily is a good way of keeping your hair and scalp healthy. Drinking water allows your scalp to stay hydrated and retain moisture, which creates a good environment for hair to grow.
Moisturise
Choose a moisturizing shampoo or conditioner. If your hair is dry, it can snap and break. Moisturising and massaging oils into the scalp can help to keep your hair in top condition, and you're less likely to notice dandruff or a flaky scalp.
Diet
You must be eating a healthy, balanced diet if you're hoping to promote natural hair growth. A varied mix of minerals and vitamins, like vitamin B, D and E are said to help with hair growth. Protein is also important for strong and healthy hair.