In the sparkling world of diamonds, a pivotal debate has taken centre stage: lab-grown vs. mined diamonds. Both are authentic diamonds, but their journey from the depths of the earth or the confines of a lab to a jeweller's showcase is vastly different. This article delves deep into the environmental and ethical aspects of this discussion and makes a comparison between these two in various ways.
Understanding the Basics
Origin:
*Mined Diamonds:
Extracted from deep within the Earth's crust, often from volcanic pipes.
* Lab-grown diamonds:
Lab-grown or man made diamonds are created in controlled laboratory environments using advanced technological processes like Chemical Vapour Deposition (CVD) or High Pressure High Temperature (HPHT).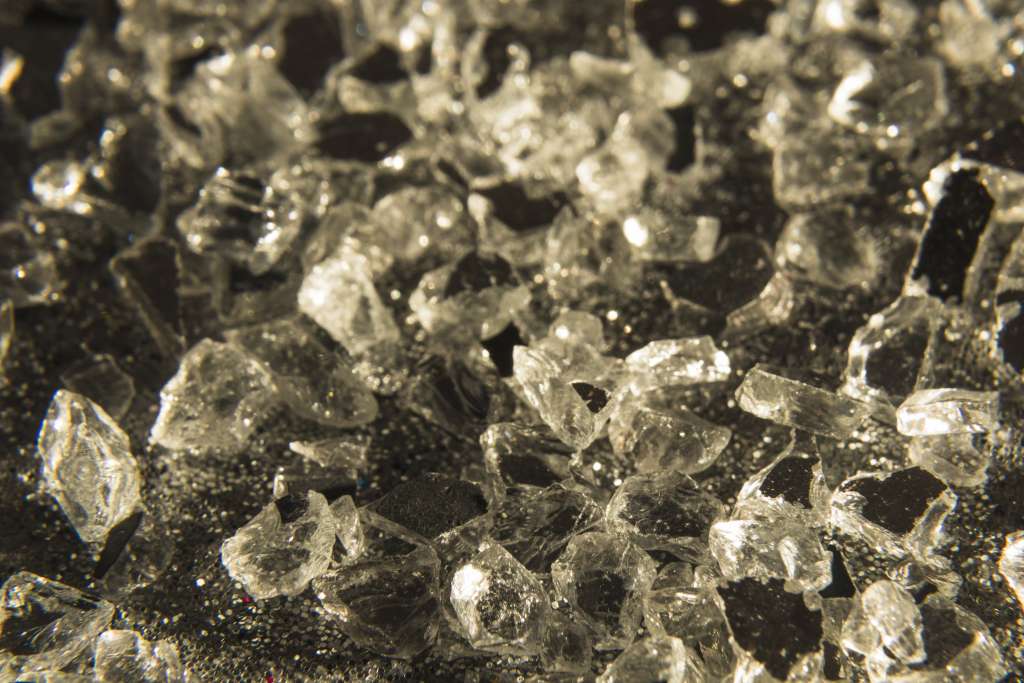 Environmental Implications
Ecological Footprint:
* Mined Diamonds:
The process of extracting diamonds can lead to significant land degradation. Large plots of land are excavated, which can disrupt ecosystems. Moreover, carbon emissions associated with mining can be substantial.
* Lab-Grown Diamonds:
Generally have a smaller carbon footprint as they don't require extensive land excavations. However, the energy-intensive creation process can sometimes offset these benefits, especially if non-renewable energy sources are utilised.
Water Usage:
* Mined Diamonds:
Mining can result in extensive water usage and contamination. Often, water sources near mining sites get polluted, affecting both local communities and wildlife.
* Lab-Grown Diamonds:
Require significantly less water to produce and don't usually result in water contamination.
Ethical Considerations
Conflict Diamonds and Human Rights:
* Mined Diamonds:
The diamond mining industry has, at times, been linked to conflict financing, particularly in parts of Africa. These 'blood diamonds' have financed civil wars, leading to immense human suffering.
* Lab-Grown Diamonds:
With a clear chain of custody and creation in controlled environments, lab-grown diamonds don't have the 'blood diamond' taint.
Labour Practices:
* Mined Diamonds:
Mining often takes place in developing countries, where regulations can be lax. Reports of unsafe working conditions, unfair wages, and child labour have been associated with some diamond mines.
* Lab-Grown Diamonds:
Produced in controlled, often urban settings, ensuring better adherence to labour laws and usually providing safer working conditions.
Market Perspectives and Transparency
* Mined Diamonds:
Historically monopolised by a few major players, the mined diamond industry has sometimes lacked transparency in pricing and sourcing. The introduction of the Kimberley Process aimed to introduce greater clarity, but its effectiveness is debated.
* Lab-Grown Diamonds:
Typically offer more transparent pricing. Moreover, the clear origin ensures consumers know they are purchasing an ethically produced stone.
* Lab-Grown Diamonds:
With advancements in technology, the energy efficiency of creating diamonds in a lab is expected to improve, further bolstering their environmental credentials.
Technological Progress: Refining the Lab Process
* Mined Diamonds:
Over the decades, mining techniques have been refined to minimise waste and improve extraction efficiency. Advanced technologies, like laser cutting and X-ray transmission, have made it easier to locate diamond-rich deposits, reducing unnecessary land excavation.
* Lab-Grown Diamonds:
Continuous technological advancements are pushing the boundaries of lab-grown diamond production. Refined CVD and HPHT processes are not only improving the quality of the diamonds produced but also speeding up production times and reducing energy consumption.
Consumer Perception and Branding
* Mined Diamonds:
Mined diamonds, with their deep-rooted history, are often marketed with a narrative of timeless value and rarity. Brands like Tiffany & Co. and Cartier have built legacies around these precious stones, reinforcing their luxury status.
* Lab-Grown Diamonds:
Modern brands are leveraging the ethical and sustainable attributes of lab-grown diamonds. Marketing campaigns emphasize their conflict-free nature, appealing to a socially conscious generation of buyers. Brands like Ada Diamonds and Diamond Foundry focus on unique designs and the innovative journey of their diamonds.
Pricing and Investment Value
* Mined Diamonds:
Historically, mined diamonds have been viewed as assets that appreciate over time. Their pricing is influenced by the 4Cs (cut, clarity, colour, and carat) and their natural rarity. The resale value of mined diamonds, however, can be unpredictable, often depending on market dynamics and diamond grading.
* Lab-Grown Diamonds:
Typically, lab-grown diamonds are priced 20–40% lower than their mined counterparts. While they share the same physical and chemical properties, they don't yet carry the same historical prestige. As an investment, lab-grown diamonds are still carving out their niche, with their resale value being a topic of discussion within the industry.
Future Trends and Sustainability
In the face of climate change and increased emphasis on sustainable consumerism, industries are forced to adapt.
* Mined Diamonds:
Efforts are being made to mitigate the environmental impact of diamond mining. Some companies are investing in land restoration and are more actively ensuring ethical labour practices.
*Lab-Grown Diamonds:
With advancements in technology, the energy efficiency of creating diamonds in a lab is expected to improve, further bolstering their environmental credentials.
Concluding Thoughts: Weighing the Gem's Worth
When evaluating lab-grown versus mined diamonds, it's crucial to look beyond just the sparkle. Both have their merits and challenges. While mined diamonds carry the weight and allure of history, lab-grown diamonds shine with the promise of innovation and ethical clarity.
Informed consumers, equipped with knowledge, can make choices aligned with their values. Regardless of the choice, the diamond—whether born from the earth's depths or the brilliance of human innovation—remains a symbol of enduring beauty and strength.