Gemstone jewelry is undoubtedly the best accessory that any woman can possess to enhance her personality. These bejeweled beauties add the right amount of color and bling to any outfit you wear. A few years ago women removed gemstone jewelry from their lockers only to wear for special occasions, but with changing times, jewelers have been crafting fine daily wear jewelry that's studded with gemstones that you can easily coordinate with your western as well as Indian wear. If you are thinking about investing in gemstone jewelry but don't know where you can find the most recent fashionable designs, then you should check out the official website of Melorra – a trusted online jeweler. Here you can find trendy, straight out of the fashion runway designer pieces of jewelry that will leave you awe-struck. We have put together a guide that will help you with quick tips to style gemstone jewelry.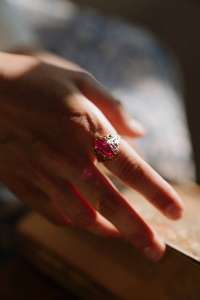 This stunning red-colored precious gemstone signifies passion and love. If you are fond of this gemstone and want to wear it every day, then get a statement ring studded with this dazzler. It instantly adds an edge to your overall look. A ring studded with rubies can be easily worn even to work, and social gatherings likewise. 
Love the scintillating hues of this green beauty and want to flaunt it? Then go ahead and get yourself a dainty pair of emerald and diamond studded danglers to up your style quotient. Online jewelers like Melorra also have a great collection of delicately crafted emerald gemstone necklaces and you can get here these at an affordable price range.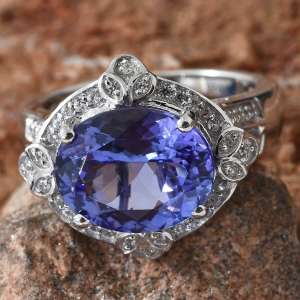 A December birthstone, tanzanites have a piercing violet-bluish hue that adds a lot of drama to your jewelry. The best way to style these intense blue-colored gemstones is to wear them in the form of studs. You can also decorate your wrist with a tanzanite studded bracelet that is sure to turn heads at any gathering. People often replace Sapphire with Tanzanites because they are affordable yet highly desirable.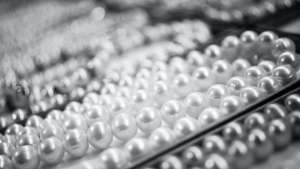 Your gemstone collection is incomplete without the versatile pearls! They are classy and add a pinch of panache to any outfit you wear. The best way to wear pearls to work is to get yourself a pair of pearl drop earrings or a string of delicate pearls around your neck. Pearls and diamond choker is a staple for any Indian festivities because it adds a sense of royalty to the look.