There are various ways energy required to go about daily activities is generated. But by and large, it is down to renewable or non-renewable energy.
There are dangers associated with non-renewable power generation solutions and this is why using the renewable kind is advised. Speaking of renewable energy, solar is very high up on the list for many amazing reasons.
Knowing these reasons will make you well informed enough to use it. This is why this article will shed light on the reasons why it is worth it. You stand to gain a lot by knowing the things that will be discussed here and this is why you are advised to keep reading.
Reasons Why Solar Energy Should be Our Preferred Choice
There are dangers associated with non-renewable energy as mentioned above. The environment bears the brunt to a very large extent for one.
It is for this reason that solar energy (which is a very good renewable option) should be explored. This is just one of the many reasons it is worth it. Other reasons it is worth it include the following:
No Rising Cost of Electricity Charges
There seems to be a negative trend with many other power supply solutions. It is that the cost of being supplied power keeps rising. Inflation is one of the reasons for this. This begs the question of whether inflation also affects solar.
Well, this would only be with the upfront cost that has to do with equipment purchase and installation. Other than this, you have absolutely nothing to worry about as regards electricity charges.
This is because of how dependable solar is given how it functions as long as the sun is shining. Technological advancement also means that power can also be stored up for those times when there is no sunshine.
Conservation of Resources
Solar is a renewable energy solution as explained above and this means that it has certain advantages that apply to renewable energy solutions. One of the profound benefits is the conservation of resources.
For example, some non-renewable power supply systems run on natural gas. Natural gas will eventually get exhausted considering the massive dependence on it for several reasons. But before then, its scarcity will do no good as it would send the prices of energy solutions that rely on it rising.
This is one of the several things that explain why electricity charges keep rising as explained above. Well, resources are conserved with solar. For this reason, this power solution should be opted for. You can go through this article if you would like to know how solar energy conserves non-renewable resources.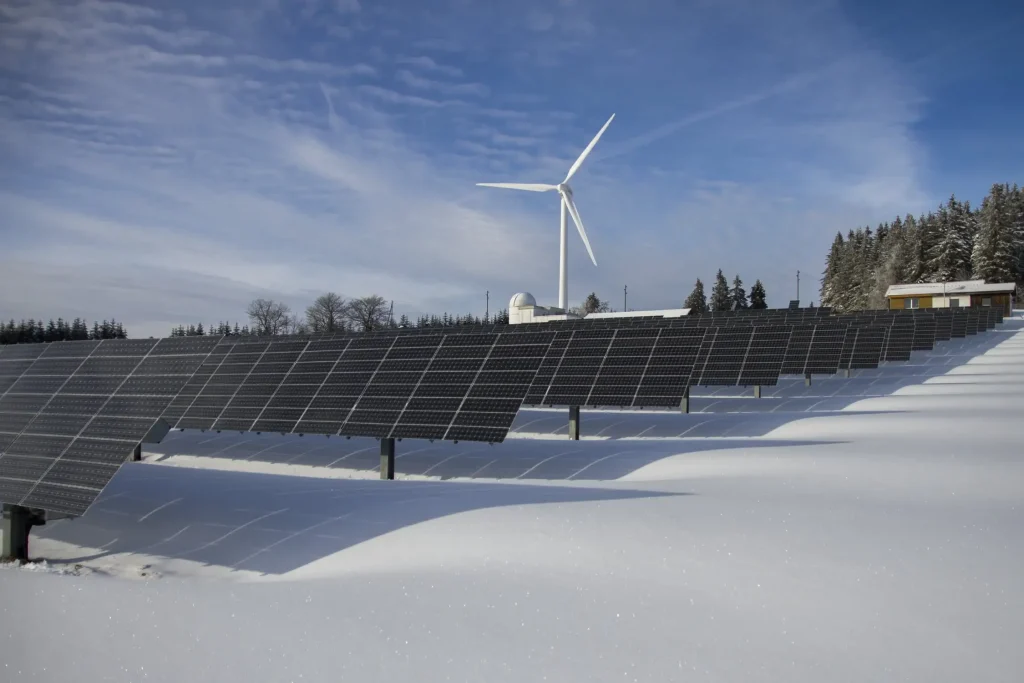 Zero or Low Maintenance
Usually, you would have your part to play in ensuring that the electricity supply is how it should be. We have gathered that there is little or no maintenance to be done when solar is involved. So, this means that it is a stress-free option.
But the solar equipment purchased needs to be good enough. In addition to this, the installers or contractors (as the case may be) need to be good at their job. They need to install the equipment in such a way that complications will not arise.
For instance, it has been noticed that some contractors inappropriately install panels. This is such that the roof on which they are installed gets damaged immediately or in the long run. This should not be so and you can only be guaranteed this by working with qualified and capable contractors.
Long-Lasting
You should think solar if you want something that will serve you for a very long while. Its positive feature of lasting for a very long while is one of the things that justify it as a cost-effective solution.
Just so you know how long it can serve you, this can be up to 3 decades and even more. However, the right equipment has to be gotten as this determines how long it would last.
Acceptability
We would be exaggerating if we said it is the most used energy option. The truth is that it is further down the pecking order in this regard. That being said, you should also know that more publicity is being given to it.
This is for the sake of its ability to help with resource preservation and its eco-friendly features. Speaking of acceptability, there are tons of programs in place to help prospective consumers take advantage of it.
Sometimes, this is by subsidizing the cost of getting the equipment and having them installed. Some of such programs include New York State Solar Equipment Tax Credit, Megawatt Block Incentive Structure, NY-Sun Program, and Net Metering. If you would like to know more about these programs, you can visit: https://www.solargraf.com/new-york-solar-incentives/
On a Final Note
There are myriads of benefits attached to using solar energy. Five of these benefits have been discussed right here in this article and we hope that you see reasons to start using solar. Equipment purchase and installation costs for solar might be high but the good news is that you can also take advantage of some of the programs in place as explained above.