Starting a business is a serious decision, and you can't avoid some formalities to launch it legally and on a lawful foot. It's always nice to know there is someone who can do the job for you, especially when it comes to legal tasks where some pitfalls and intricacies are inevitable, even if everything seems simple and straightforward from the start. Hence, many startuppers and first-time entrepreneurs choose to hire online LLC services to form a legal liability company for them. Are you one of those? Think about staying with IncParadise and need quick advice on this service? Then keep on reading. 
IncParadise Online LLC Service: What Is It?
IncParadise is one of the online LLC services that have recently popped up on the legal market in numbers. Basically, all of them offer assistance in business formation. Yet, this assistance is provided under different terms and conditions and at different costs. While some are fairly affordable and cover only the standard essentials, some are more expensive and diverse in features, and others offer a good bang for your buck. Where is IncParadise in this crowd you wonder?
To start with, IncParadise is a mid-ground market player. It's a mid-size company, with about 15,000 businesses in its portfolio. At the same time, though, it's backed up by extensive experience. Opened in 1999, it has been operating in the field of business formation for over 20 years. So, you can rest assured, they have enough expertise and proficiency to tackle any formation-related issue. Established in Nevada, IncParadise covers all the US territory and can help you in any state. However, Nevada companies, have a bundle of valuable benefits.  
For an in-depth analysis of all the provider pros and cons, you can check a detailed IncParadise review. Meanwhile, for a quick overview, let's take a look at some key points. Unlike many of its rivals that come up with multiple pricing plans, IncParadise has a single LLC formation package suggested at a flat rate of $89. Neither too high nor too low, this fee is what we'd call reasonable. For this price, IncParadise basic services cover the name availability check, Articles of Organization, attorney-approved document templates including helpful bylaws, important notifications, and other helpful paperwork you might need for business formation and maintenance as well as copies of all your docs in the paper. Nevada residents will also benefit from expedited filing speed at no extra cost.
Speaking of the registered agent service, it is not a part of the service bundle and is sold as an optional feature. Yet, don't rush into listing it as a disadvantage. Though the package fee is not the lowest out there and there are more affordable alternatives at a glance, IncParadise offsets it with its registered agent service. While the first year costs $89, which is alone a competitive price, each next year will be available at $40, and in total, you'll pay less than with lower-price competitors. More than that, a unique IncParadise feature you'll find in no other LLC service is a lifetime registered agent service option provided at a one-time fee of $499. So, who's the winner here? Obviously enough, optional registered agent service will quickly pay off and let you save quite a lot of money in the long run. 
One more selling point in favor of IncParadise is that they don't gamble on add-ons as many other services do. They have quite a number of extras in their service menu, and all of them are fairly priced, without boosting up your final formation package price too much. You can optionally order EIN registration, Certificate of good standing, document apostillation, customized minutes, corporate bundles, virtual office service, and more. They can file your S-Corp application with the IRS at only $45 while others will charge over $100 and ensure a DBA at $75 in contrast to $150 in many competitor services.
How Quickly Does IncParadise Process LLC formations?
Formation speed is a crucial issue for many businessmen. Some often need to open an LLC within the shortest time frame possible and are ready to pay for the speed. This company doesn't have payable expedite finings on their list. Overall, IncParadise's turnaround times depend on the state of formation and range from mere days in one state to several weeks in others. But Nevada LLCs have an edge in this concern since they can make use of the IncParadise Free Expedite Service that ensures your company will be up and running in no more than three days.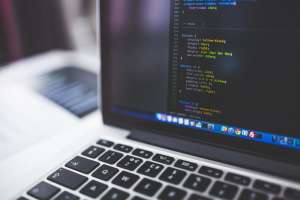 Does IncParadise Have Good Customer Support?
High company ratings among customers and extensive positive feedback speak for themselves. Clients appreciate IncParadise for the value for money they provide and also specify their good support team. Available via phone, email, and online website forms, IncParadise's representatives readily provide every bit of help you need on the way to LLC registration. 
Do They Have a Refund Policy?
IncParadise is one of a few formation services that has a refund policy in place. The refund amount depends on the formation stage at which you request it and is always exclusive of any state payments. State filing fees are not refundable. On the other hand, you can get a full refund minus the $25 processing fee if you cancel your application before they launch a name search. 
Conclusion
Could you recommend IncParadise as a worthy choice? The answer is yes. One of the best formation services you can go for in Nevada, this company stands strong in other states too. Even seemingly more affordable alternative services often lag behind IncParadise thanks to its cost-wise pricing system.