Dogecoin is a meme-coin that began as a joke in 2013. However, it has grown to become serious and popular crypto around the world with a lot of people looking to add the asset to their portfolio.
Are you in India looking for ways to buy dogecoin? This content will put you through the process. However, before looking at how to buy dogecoin, let's give an insight into what the digital asset is.
What is Dogecoin?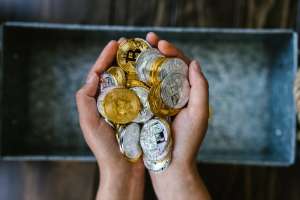 Dogecoin is a digital asset that was developed with no specific aim but for laughs; A joke version of BTC. The mother crypto (Bitcoin) was developed for serious business which is to replace traditional money and encourage an independent form of payment. However, bitcoin is open-source crypto, which implies that it can be cloned. There are several copied versions of bitcoin including Litecoin and dogecoin which is more of a Litecoin replicate.
As stated earlier, Dogecoin started as a joke, however, it has gradually made its way to the limelight. It is now one of the top cryptocurrencies in terms of market capitalization with over a $46M market cap.
The adoption of dogecoin grew exponentially when Elon musk, one of the richest men in the world tweeted about the crypto, followed by a tweet by snoop dog. Musk is one of the popular supporters of crypto. After his company, Tesla recently stopped accepting bitcoin as a form of payment, Musk raised a poll on his Twitter on whether tesla should start accepting dogecoin. All these actions have raised the awareness of crypto all over the world with many people looking to purchase digital assets.
How to buy Dogecoin
Trading in cryptocurrency was illegal in India until 2018 when it was legalized. Since then the crypto community in India has grown. Many people in the country are looking for ways to join the crypto niche. While most people are asking how to buy cryptocurrency in India, some people are considering altcoins like dogecoin. Just like other cryptos, there are different ways you can buy dogecoin. You can buy the asset via the different exchanges available and supported in the country. Below are some of the platforms you can buy dogecoin in India and how to go about it –
Binance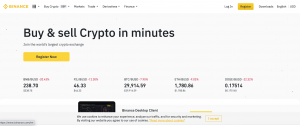 Binance is a popular exchange in the world. The exchange supports over 400 cryptos including BTC, ETH, and dogecoin as well. It is one of the best platforms where you can buy dogecoin. You can purchase the crypto directly from your fiat account. Binance is available in several countries including India. You can purchase dogecoin and other cryptos with the Indian rupee on Binance using your debit or credit card. You can also buy via bank transfer.
Binance offers different services ranging from margin trading, futures, and several others. The platform also has an online wallet service for its users. The crypto trading platform charges a relatively low fee of 0.1% compared to other platforms. Below are the simple steps to follow to buy dogecoin on Binance.
Register with Binance
This is the first step when you want to use any exchange and Binance isn't an exemption. Create an account and verify the account by completing your KYC.
Deposit Fiat
After registration, your account is ready, you can then send funds to your fiat wallet on the exchange.
Buy Doge
Once you've credited your fiat wallet, you can go on to purchase the desired amount of doge with the funds.
The second step can be skipped so you can go straight to buy dogecoin directly using your debit or credit card. Rather, you can also buy dogecoin with other cryptos like USDT or Bitcoin by placing a buy order.
WazirX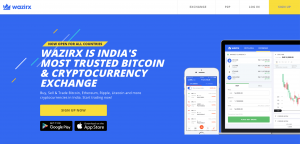 WazirX is India's largest and most trusted crypto platform and it was created in 2018. The exchange supports several cryptos including bitcoin, ethereum, and of course dogecoin. You can buy all these cryptos using fiat currency. The exchange has about 100 cryptocurrency trading pairs and it is available across different devices including PCs and mobiles.
Just like Binance, when you want to buy dogecoin on WazirX, you have to create an account and verify the account after which you will transfer funds to the platform and buy dogecoin with the funds. The exchange has made it very easy for Indians to buy several cryptos including dogecoin using the Indian rupees.
Remitano
Remitano is a popular P2P platform where you can buy up to ten altcoins although you can't buy dogecoin directly. The platform provides an easy way to buy crypto. Unlike other exchanges mentioned in this article, Remitano is a peer-to-peer platform where traders come to buy crypto from each other. The platform only serves as an escrow system to ensure secured transactions. Its services are available in more than 50 countries including India. The platform has a user-friendly interface for easy navigation and has very low fees. Buying dogecoin on Remitano is not as direct as other exchanges, although it is very easy. Below are the steps to follow to get dogecoin on Remitano.
Register with remitano
Create an account with Remitano and verify the account.
Buy bitcoin or supported altcoins
To buy crypto, you have to go to the P2P exchange page on Remitano. Remitano is a peer-to-peer platform, so to buy bitcoin in India or any other available altcoin, you have to choose a seller with your preferred rate and trade with the seller, like explained earlier, the platform only serves the function of an escrow to ensure secure transactions. You send fiat to the sellers' account and the seller sends your crypto to you.
Swap Bitcoin or altcoin for dogecoin
Many people are asking how to buy Bitcoin in India, then swap Bitcoin for other coins. Once you have your bitcoin or the altcoin, you can then go to the swap page on Remitano and swap for dogecoin. The platform charges a low fee of 0.25% for the swap.
If you already have bitcoin, ethereum, and some other altcoin, you can easily swap them for dogecoin on the platform.
Some other platforms where you can buy dogecoin in India include Coinswitch Kuber, CoinDCX, and Kraken.
Indian banks have restricted the automation banking systems that allow crypto traders to buy bitcoin in India from their bank account, thus making it nearly impossible to buy or sell bitcoin through these exchanges. The only legitimate way to buy bitcoin or dogecoin in India now is through Remitano P2P exchange, thanks to their unique and secure fiat wallet feature.
Read More: Bitcoin Trading App for Hassle-Free Trading