Every year, lots of entrepreneurs settle for substandard brand names because they don't know how to come up with the perfect name for their companies. This decision usually leads to the creation of substandard businesses that cannot survive the intense competition in the market, and that's why 20% of US businesses fail in their first year.
Getting a great brand name plays an immense role in the survival of any business. And if your business must stand tall in the market, you need to get a powerful brand name. We've put together a simple guide that'll help you find the best name for your business.
Here's a sneak peek at what's coming:
Let's start with…
Why Your Business Needs a Great Brand Name
For decades, we've seen countless businesses abandon their weak brand names in search of the perfect one because they identified that a great brand name was the wind that fans the flames of their business's healthy growth and success.
And that's why companies like Brad's Drink became Pepsi, Marafuku Company became Nintendo, Research in Motion became Blackberry, and BackRub became Google.
The perfect brand name helps your business by:
Establishing a unique brand identity

Separating your business from its competitors

Attracting more customers to your brand

Creating a bond with your customers

Encouraging customer referrals

Boosting the sales of your products

Reducing the cost of advertising

Attracting talented employees
Whether you believe it or not, the perfect brand name is the primary ingredient for building a solid reputation for your business. And if you want to start a business, or you've already started one, but you're still in need of a great brand name, and you don't know exactly how to find it, then you've got nothing to worry about because we've got you covered.
Here's how you can go about getting the perfect name for your business.
3 Simple Paths to finding the Perfect Name for Your Company
Know Your Business, Customers, and Competitors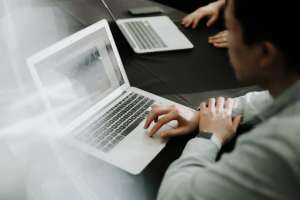 Before deciding on a brand name, you should be thoroughly aware of your company, its services, and what makes it unique, as well as your target audience and what they require. You should also know your rivals, their services, and what makes their products unique.
Being thoroughly aware of your business would assist you in determining the ideal tone of your brand name, so you can know whether your name should be playful, pragmatic, or modern. It'll also motivate you to come up with the finest name for your company.
But it doesn't end there because you also need to know the message that your brand name should express to your target audience. Why? Because it's a necessary step in selecting a name that customers can immediately identify and form a strong connection with.
And you can accomplish that by crafting a short project statement that highlights your brand's major ideas. Here are some examples to point you in the right direction:
We need a classy name that creates thoughts of a high-end record label.

Our company needs a meaningful and unique name that stands out from those of our competitors.
Identify the Primary Ideas of your Brand Name
You'll need to identify the concepts that you want your brand name to symbolize. Instead of focusing on the descriptive side of their business, we generally advise entrepreneurs to concentrate on expressing one or two basic core concepts that are critical to their business, culture, and values.
So, research your business deeply, and condense all of your brand's concepts into three to six phrases, or themes, that aren't just essential to your company but also what you want your target audience to associate with your business.
Brainstorm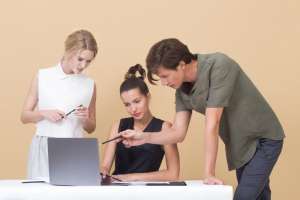 It's time to get yourself together, get some refreshments, and start brainstorming your business's perfect name. But only brainstorm when you've settled on your brand name's theme, purpose, and style.
Also, while brainstorming, be mindful of some problematic regions and avoid them because, with so many variables at play, it's easy to slip into a trap that can negatively impact the quality of your brand name.
Avoid:
Generic words like force, command, and united

Long and complicated words

Words with negative meanings in another foreign language 

Single English words because they're fast becoming extinct, being that almost every 'single English word' is already trademarked.
Remember that although it might take a long time to come up with the right name for your company, one way you can shorten this time is to assemble a team and discuss your business with them. 
While brainstorming, encourage your team to extend their scope as much as possible so they can find lots of original name ideas for your business.
If you're too busy with other areas of your business and carving out time to craft the perfect name sounds like too an impossible hurdle. The best option for you is to use a reputable business name generator.
The Way to Success
The way to success begins with making sure your ideal name is short, unique, and catchy, has an available domain, is loved by your target audience, and hasn't been claimed by your competitors because it'll make your products memorable, and save your company costly legal fights.
Every entrepreneur entering the business world must understand that even though the path to success begins with finding the perfect name for their company, it doesn't end there. There's still a lot of work to be done, and you'll need to put in the hard work to relentlessly pursue your brand's dreams irrespective of the failures and challenges you'll meet on the way.