Nowadays, cosmetic surgical and medical procedures are becoming prevalent. In 2019, around 18.1 million cosmetic procedures were performed according to the American Society of Plastic Surgeons. The global aesthetic medicine market was estimated at $52.5 billion in 2018 and is forecasted to grow by 8.9% over the next five years.
Considering the growing demand for cosmetic procedures, many individuals aspire to be a cosmetic surgeon. However, to become a Board Certified Cosmetic Surgeon, you need to undergo substantial education and training.
Educational and Clinical Preparation of a Cosmetic Surgeon
Firstly, an aspiring cosmetic surgeon must earn a Bachelor's Degree as a necessary pre-med course, such as physics, biology, chemistry, or other courses.
After completing an undergraduate degree, you then need to complete a Doctoral Degree in Medicine (MD) or Osteopathic Medicine (DO). Upon completion of the four-year doctorate, you need to sit and pass the US Medical Licensing Examination (USMLE) to become a state-licensed Medical Doctor.
Once a full-fledged physician, you need to complete the residency or fellowship program, usually a 5-year general surgery residency. Upon completion of the mandatory residency training, you must continue with a 3-year post-residency plastic surgery residency. Alternatively, a doctor can enroll in a cosmetic surgery fellowship program, plus seminars, lectures, and workshops. You will then need to present your educational and training credentials to the American Board of Cosmetic Surgery to sit the written and oral examinations. The board has established stringent requirements to ensure that all cosmetic surgeons have proficiency in this medical specialty.
According to Arizona cosmetic surgery specialists, the tedious educational and clinical preparation of cosmetic surgeons equip them with the necessary knowledge and skills to perform complex and detailed surgeries and procedures. These procedures are designed to help enhance the patient's physical appearance as well as improve self-esteem and overall well-being.
Cosmetic vs. Plastic Surgeon
Contrary to what many people think, a cosmetic surgeon is not the same as a plastic surgeon. To fully differentiate the work of these surgery specialists, let's define cosmetic and plastic surgery.
Cosmetic surgery is a unique medical specialty that is focused on improving or enhancing physical appearance through medical or surgical means. Cosmetic surgery involves parts of the face, neck, head, and body. Generally, the treated areas do not have functional problems but need aesthetic enhancement. As such, these procedures are considered elective.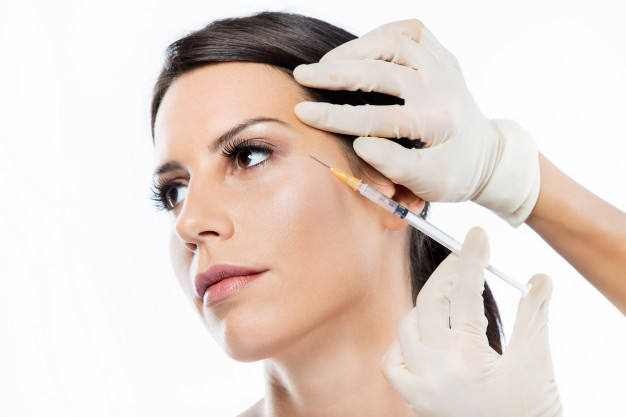 On the other hand, plastic surgery is a surgical specialty that is focused on reconstructing or treating body defects due to injury, birth anomalies, diseases, burns, and traumas. Plastic surgery procedures are intended to correct dysfunctional areas. While some procedures are considered elective, other cases are medically necessary to improve quality of life.
Cosmetic and plastic surgery are two distinct disciplines and should not be used interchangeably. Cosmetic surgery focuses on the aesthetics of beauty while plastic surgery on bodily function. Don't be confused about these medical specialties. This is important especially when choosing which field of specialization you will pursue.
Training Differences
Although cosmetic and plastic surgeons follow a similar educational path, their training is quite different. This is because of the unique procedures and outcomes of each specialty.
After completing a medical degree, a plastic surgeon takes a residency or fellowship program in plastic surgery. Once completed, he can then take the oral and written exams of the American Board of Plastic Surgery. The training of a plastic surgeon is shorter as compared to cosmetic surgeons.
However, a plastic surgeon can continue to become a cosmetic surgeon by gaining experience in cosmetic surgery through a  fellowship training program, lectures, seminars, and workshops. The credentials will be evaluated by the American Board of Cosmetic Surgery before the aspirant can sit the oral and written exam. This is another pathway towards becoming a cosmetic surgeon.
When it comes to a surgeon's qualification, either a cosmetic or plastic surgeon, board certification is of extreme importance. Each certifying board uses comprehensive and strict criteria to evaluate a physician's education and experience in a specific field. Being board certified means that you are proficient in the medical specialty and that you can safely perform related procedures.
The board certification is also among the first things that patients look for when selecting their surgeon. It helps the public make informed decisions when choosing a surgeon to perform specific procedures.
Final Thoughts
The journey towards becoming a cosmetic surgeon can be long, challenging, and expensive. Some take nearly a decade to become board certified in this sub-specialization. However, considering the growing aesthetic medicine market, available job opportunities, and the above-average salary of cosmetic surgeons, all the struggles and patience prove worthwhile.
According to the US Bureau of Labor Statistics, employment for physicians in the aesthetic medicine field is expected to increase by 7% over the next ten years. If you are an aspiring cosmetic surgeon, now is a great time to start your journey.