Being arrested and taken to jail is no good news. If you or a loved one has trouble with the authorities, it is only fair to act fast in the best interest of the defendant. This includes working with the police and other stakeholders to ensure the accused is out of jail and can resume his or her normal work or school routine. However, sometimes this is not easy, as many people don't have bail money readily available to bail themselves out when they get arrested. It is important to know your options on how to get bail money fast when you need it. So, here's how to apply for bail bonds loans online.
Online Lending
Online lenders offer you loans with great advantages that banks and credit unions cannot match. A single loan request to several networks can be forwarded to many lenders that partner with a particular network, which translates to applying and sending your request to multiple firms without harming your credit score. Some lenders usually accept loan requests without checking your credit score while others may ask for credit approval to which you can have an idea of the credit approval without the lenders getting access to your credit report. When a loan application goes through and you qualify for that amount of money requested, you will receive an email notifying you, and with offers a few minutes after you apply. This is because lenders are on the lookout for clients and they compete to win and get business. There can be great offers with competitive terms, lower interest rates, and flexible monthly payment plans.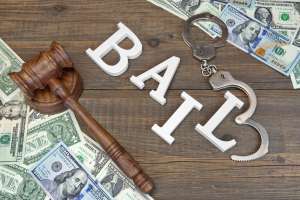 If you or a loved one is looking to get out of jail but can't raise the cash bail or secure a bail bond, you can apply for a bail bond loan. This is especially important if you cannot afford to put down the 10 percent fee to secure a bail bond. You can apply for bond money online, just ensure you have all the information that lenders collect and use to evaluate and determine whether you qualify for a bail bond loan. With bail bond loans, you don't necessarily have to have good credit. If your credit is a cause for concern or you're worried about your interest fee, you can find bail bond loan programs that offer bail bond loans with little to no interest rate even if you have poor credit. If you secure a bail bond loan, it should be able to cover the total cost of the bail bond and any other associated cost.
The online bail bond loan application process
Several bail bond loan programs are available and you can choose one that better meets your needs. It takes only about 5 minutes to fill out and complete the online form. Besides, it is completely free and you don't have to worry about loan application fees when making your application. You'll also be able to get the feedback or result almost immediately if your application is successful and you qualify for a bail bond loan. If that is the case, you should receive the loan money within 24 hours. You can use these funds for whatever you want, whether to post cash bail, pay the 10 percent bail bond fees, hire a criminal attorney and pay the legal fees or even pay your utility bills on time to avoid late fees. There is no limit to what you could do with bail bond loans. It is up to you to use it responsibly.
Getting a loan instantly might be your priority and ignoring the loan's total cost might have a long time effect on your financial status. So, it is often advisable to take time and get your loan from a lender with the lowest interest, fees, and rates. Consider how the monthly payment plan will affect your budget and whether you can pay on time to avoid penalties.
So, having a loved one locked up behind bars is not a pleasant experience. The situation is worsened by the lack of funds to readily pay cash bail or the ability to secure a bail bond from a bonding company or agent. Regardless, you can still apply for a bail bond loan and pay the required cash bail or opt for a bail bond, for which you may only have to pay a 10% fee and the bonding company will take care of the rest for you. Just know that bail bond loan lenders scrutinize the information you provide to determine whether one qualifies for a loan. While bad credit ratings can make it harder to secure loans with favorable interest rates, it should not discourage you from applying online because lenders still consider individuals with bad credit.