Introduction
Covid-19 – A perfect storm has become the best plan for digital transformations for a list of organizations globally. Organizations and enterprises globally enhance their technology capabilities to accomplish their goal of a digital future. According to Statista, the adoption of digital technologies is improving the overall business processes and delivering quality results to the end-users. This shows how digital transformation is changing the ITSM.
ITSM still plays a crucial role in making your organization grow in the digital age. However, you need to redesign and modernize the ITSM to connect with the pace of digital transformation.
Are you all set for this?
According to IDG's 2021 Digital Business Study, around 89% of enterprises have already adopted digital strategy or are planning to do so. Therefore, ITSM should become more agile and accessible to cope with the fast-paced digital transformation. Let's understand in detail about ITSM.
What is IT Service Management (ITSM)?
IT Service Management (ITSM) manages information technology services, including planning, designing, building, implementing, deploying, improving, and supporting internal and external stakeholders to improve services to meet business objectives constantly.
Integrating ITSM helps in improving the speed and delivery of the services and enhances customer satisfaction. It manages the IT system, but ITSM helps manage the overall operations of an enterprise.
Some Core Areas of Natural Digital Transformation and Evolution in ITSM
Digital transformation is all about integrating digital technologies into all areas of the organization, and ITSM plays a crucial role. To bring digital transformation to your organization, you need to put modern support technologies in place, and through this, you can create sustainable service delivery. There are some prominent areas of digital transformation and evolution in ITSM.
1. Artificial Intelligence (AI) & Machine Learning (ML)-
AI and ML bring automation to the organization and are one of the crucial components of modern service management. Integrating AI into ITSM will help in managing the IT service desk proficiently. Whether it be tasks, requests, or actions, it helps in improving overall infrastructure efficiency and reduces errors.
Combining ML with AITSM will bring an incredible change that helps in providing an intuitive experience to the end-users. From analyzing user intent, and predicting future issues, to intelligent automation via AI-powered chatbots, integrating ML with AITSM will provide a better understanding of the software to bring digital transformation.
2. Savvy Knowledge Management-
We all know about traditional knowledge management, but intelligent knowledge management goes beyond that. Intelligent knowledge delivery goes through various channels such as Microsoft teams, collaboration software, web portals, and any other application in the organization. So, ITSM helps in intelligent knowledge management and takes yours towards digital transformation.
3. Adopting Agile Methodology-
Agile methodology is essential for the organization. Adopting agile methodology will help ITSM and service desk teams on track and move your organization forward towards digital transformation. In addition, failure decreases with agile methods as it pushes the organization to derive relevant data and formulate adaptive plans for efficient digital transformation.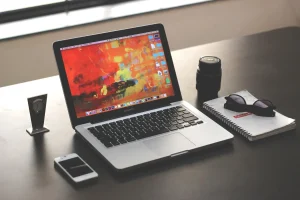 How ITSM Drives Digital Transformations?
Businesses today are focused on digitally transforming themselves to compete and differentiate themselves in the market. However, they are not doing this just because they want to, but rather because they have to. The reason is that digital transformations are now being driven by IT service management and managing services to ensure they are reliable, available, and secure. ITSM has become the lifeline of businesses in their digital transformation, guiding them in their quest for digital excellence.
1. Reducing The Operating Cost-
IT Service Management (ITSM) has been in practice for a long time now and has been helping organizations and enterprises deliver better services. ITSM helps reduce your operating costs and improve the standard of your services. To give you more brief about this, a recent survey conducted by Forbes found that 28% of the companies who have adopted the service management model have seen a reduction in the overall operating costs
2. Improving Customer Experience-
The main motive of any organization is to provide the best and most expectational service to internal and external customers. Adopting the ITSM model is the best way for any organization to deliver excellent customer service. In addition, integrating automation into most of the services will help customers solve their requests and services faster.
Through AITSM, customers will get immediate responses and faster solutions, ultimately enhancing their overall customer experience.
3. Enhances Strategic Decision Making-
You always need to make informed decisions for your organization, and ITSM will help you do it. ITSM software will provide you with detailed insights into the overall organization to create strategic decision-making for your organization. So, make better and more informed decisions for your organization by integrating ITSM.
Frequently Asked Questions-
What is digital transformation?
Digital Transformation is the process of reimagining how the business uses digital technology to drive new business models, new product development, and new experiences.
What are the 4 types of digital transformation?
1. Process Transformation.
2. Business Model Transformation.
3. Domain Transformation.
4. Cultural/Organizational Transformation.
What are the drivers for digital transformation?
1. Customer expectations continue to rise.
2. Speed is more important than ever.
3. Customer insight continues to be essential.
4. AI is front and center.
5. Digital transformation means business transformation.
What are the 5 domains of digital transformation?
1. Customers.
2. Competition.
3. Data.
4. Innovation.
5. Value.
Conclusion:
The world of technology continues to evolve more rapidly than ever before. ITSM plays a prominent role in deriving digital transformation for any organization. However, integrating advanced technology will not help you; you need a robust ITSM model that enables you to deliver the best service to the end-users.
The continued digitization of the world is causing a rapid pace of change in our industry, and it's essential to understand how this impacts the way we do our work. ITSM is all about transforming the way companies manage their IT services. So, whether you want to reduce the operating cost, improve customer experience, or enhance strategic business planning, ITSM plays a pivotal role in managing the overall business process.