A Two-wheeler insurance cover is a must for every rider with a bike. This ensures both the safety and avoidance of paying any fine since driving without insurance is illegal. An insurance policy covers many aspects and leaves out a few. Therefore, it is extremely important that you understand both the inclusions and exclusions of your two-wheeler insurance so as to know what to expect when the time comes for the claim.
Before going into that, it is also important to clear out the two types of insurance coverage there are. The first one third party liability insurance cover. In this insurance policy, only the person hit with your vehicle is insured and it is mandatory for every person with a vehicle to have this insurance policy.
Two-wheeler insurance is a must if you want to take your bike out for a ride.
But if you want to secure your bike and yourself then you should look for a comprehensive package policy. In this policy, you are entitled to your own insurance cover as well as for the third party. There are many insurance companies and third parties who provide excellent insurance plans to choose from. You can check plans they provide to know more about it.
So whichever policy you go for they have certain inclusions and exclusion about which you should know beforehand.
Inclusions Under Two Wheeler Insurance Policy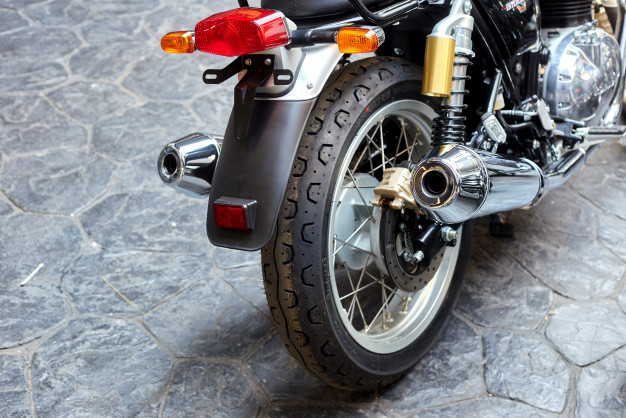 Following is the list of the inclusions you can get in third-party liability insurance and comprehensive package policy.
Third-Party Liability Plans Inclusions
Since third-party liability only covers for the damage suffered by others from your two-wheeler, the inclusions are only for the third party.
Insurance cover for the third party when he suffers injury from your bike.
Insurance cover for the third party resulting in death from your bike.
Insurance cover for the third party if there is damage to his property from your bike.
Comprehensive Package Policy Inclusions
For most bike owners, a comprehensive package policy would be of much interest as it provides not only for the third party but also for the bike owners and their bike.
Insurance cover for the rider when he is physically hurt in an accident.
Insurance covers the rider's family if he is killed in an accident.
Insurance cover for any damage on the rider's property.
Cover for any financial loss, if the bike is subjected to a natural calamity like flood or earthquake, cyclone, etc.
The cover is also provided if the loss incurred is due to man-made events such as fire, riots, etc.
Insurance cover if the bike gets damaged when being carried from one place to another.
Insurance cover if the bike is stolen.
Add Ons
Under the two-wheeler insurance comprehensive package policy, you will also get the option of the add-on. Add ons provide extra benefits to your bike and as such can be considered inclusion you choose on your own.
Zero Depreciation
When you make an insurance claim for your bike, the amount you get is not the one you expected. This is because the insurance provider charges the depreciation cost your bike has undergone. With a zero depreciation add-on, however, you will get the full amount on the total expense incurred on repairing the bike.
NCB Protect
NCB or No Claim Bonus refers to the bonus or discount you get on your premium for the next policy year if you make no insurance claim in the preceding year. The discount keeps on increasing each year if you do not make a claim. However, as soon as you do, you are likely to lose out on your total NCB. NCB protect add-on avoids this situation by keeping your NCB intact even after you make a claim.
Medical Expenses
The expenses incurred in the hospital for the injury suffered by you in the bike accident will be covered with the help of this add-on.
Pillion Rider Cover
Just like your own insurance, you can also get a similar insurance cover for the pillion rider.
Exclusions Under Two Wheeler Cover
There are certain instances in which your two-wheeler cover may not be much useful. It is important for you to keep these instances or exclusions in mind.
No insurance cover is to be provided if the bike accident occurs without the driver having his driving license.
No insurance cover is to be provided if the accident takes place outside the place.
If an accident takes place when you were under the influence of alcohol or drugs, no insurance cover is to be provided.
If the bike is involved with some illegal activities you will not be eligible for any insurance cover.
If the policy has lapsed prior to the accident, no insurance cover is to be expected.
If your bike is depreciated then its valuation will not be the same to get the insurance claim amount.
These, therefore, are the inclusions and exclusions of your two-wheeler insurance which you must keep in mind before making any claim. Although the add ons increase the premium amount, their utility is more valuable for your two-wheeler insurance than their expense.