Insurance companies pay approximately 50 percent of all costs of motor vehicle crashes in the United States. Unfortunately, many people don't know exactly how to deal with an insurance company after a collision in order to ensure they get their expenses maximized.
The best way to be prepared is to speak with an auto accident lawyer after a collision so he or she can deal with the insurer on your behalf.  Call Steinger, Greene &Feiner right now to schedule a free consultation and to find out more about what an attorney can do to help you ensure you are fully compensated for injuries someone has caused you to incur.
If you haven't yet talked to a lawyer, there are a few questions you should know the answers to before you talk to an insurer. Steinger, Greene &Feiner has prepared a list of five key things you need to know so you are prepared before the insurance agent gets on the phone.
1. WHAT SHOULD I DO ABOUT REPORTING A COLLISION?
You should call your insurance agent soon after you are involved in an accident, even before you see a physician if possible. The other driver should call his or her own insurer, but you'll want to get the contact information and policy number just in case the driver doesn't report the accident. Never let anyone convince you not to tell the insurance company, even if the other driver promises to just pay all your bills. The other driver may not have enough money and your injuries or losses could turn out to be very serious. If you haven't reported the collision, coverage could be denied.
2. SHOULD I JUST TELL THE INSURANCE COMPANIES EXACTLY WHAT HAPPENED?
If you wish to recover compensation for losses, you are going to need to explain your version of events to both your own insurance company and the insurance company of the other driver. However, you need to be careful about the statements you make, as the things you say to the insurance company could be used to try to deny your claim, cast blame on you for the accident, or limit your coverage. In your initial phone call when you report the collision, tell the insurer briefly that the accident happened. Review your insurance policy and speak with a lawyer before you make any in-depth statements and never apologize for being to blame or indicate that you aren't hurt. Sometimes symptoms of injuries don't show up right away, and sometimes all the factors leading up to the collision are not immediately clear.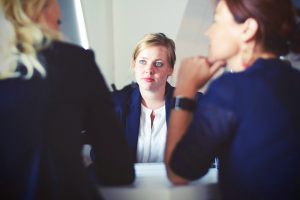 3. IS THERE ANYTHING I SHOULD DO AT THE SCENE OF THE ACCIDENT?
You should call the police after the collision so an accident report can be written and you should obtain the contact details of any witnesses who may have observed the accident. If you have a camera or your cell phone with you, it can be very helpful to take pictures of the crash area as well. Focus on damage to the vehicle and debris on the road, all of which can help to pinpoint how a crash happened. You can provide the information you have obtained to your insurer, under the guidance of your lawyer, if there are questions raised later about how the incident occurred.
4. IS IT A GOOD IDEA TO HAVE MY STATEMENT WRITTEN DOWN?
Your insurer or the other driver's insurance company may want to record your statement about the collision or have you sign a written statement. You should generally not agree to either until you have reviewed your insurance policy and talked to your lawyer because anything you say in your statement could potentially be used (or misused) to try to reduce the value of your claim. While you shouldn't let the insurance company write down what happened, you may wish to record some of your memories of the accident for your personal use. It can be hectic and stressful to deal with the aftermath of a crash and you may not remember small but important details. Discrepancies in your story can sometimes be used to cast doubt on whether you are telling the truth about the accident, so it does not hurt to write down exactly what occurred to jog your memory.
5. SHOULD I AGREE TO A SETTLEMENT OR SIGN ANY PAPERS?
Insurers may try to pressure you into accepting a quick settlement and signing a liability release. Don't do that. You cannot change your mind later, even if it turns out you were much more badly hurt than anticipated. You should never sign anything until you know the extent of the damage and you have a full understanding of your rights. Having a lawyer look over any settlement offers is also a smart choice.
GETTING HELP FROM AN INJURY ATTORNEY
While these questions can provide you with some basic insight about dealing with insurers, there is no substitute for personalized legal advice. The insurer employs teams of experts with legal knowledge and with the goal of paying out as little as possible. You cannot afford to go up against these big companies on your own- you need an advocate. We can help.
To learn more about how our Miami car accident attorneys can assist you in dealing with insurers, request a free, no-obligation consultation today with a car accident lawyer at Steinger, Greene &Feiner. Give us a call or contact us now to find out more about how our legal team can look out for you.