Romania was left in the shadow of the bustling European party scene for decades before it went under major transformation to the lively city that we all hear so much today. In fact, Bucharest as Romanian capital city is not only the place where all those provocative bachelor moments happen but also a place that is thriving from a historical and cultural heritage that will mesmerize your senses. 
Today, we will present to you five reasons that make Bucharest an ideal place for a bachelor party or quick getaway party weekend.
1. Endless Nightlife Options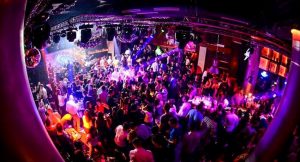 It should not come to you as a surprise that tens of thousands of satisfied bachelors return to their homes from epic Bucharest stag nights every weekend. Everywhere from the bustling city center to the cities outskirts, you will find places that vibrate from any imaginable musical genre in a unique surrounding and top-notch interior.
Basically speaking, Bucharest finds a way to satisfy each and every visitor looking for some fun under Romanian sky. You will find an endless array of bars and pubs that serve drinks that are on average 30-45% more affordable than the rest of the EU. That information will surely come handy once you start calling for the sixth round at the places that really close their doors until late hours of the morning the next day.
2. The Architecture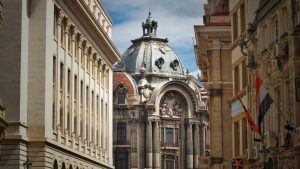 In Bucharest, You will simply be fascinated by the architecture that survived through thousands of years and got its final form in the brutalist style. You will observe surrounding with mixed feelings, since knowing that dictator Ceausescu destroyed many areas with his urbanization projects. Some of the most charming areas of the city got destroyed but in the same locations, some of the most fascinating buildings from this part of the world risen. 
The Parliamentary Palace is one of them. This building is the second-largest man-made construction ever created and the single heaviest from all of human history. Atheneum also steals many hearts. It is a classical concert hall in the area in one of the favorite areas for tourists in   Bucharest: the area of Piata Amezei, Piata Romana, Calea Victoriei, and the old town – Centrul Vechi. It is highly advisable that you take at least one full day for the exploration of the Romanian capital.
3. Food Is Simply Amazing and More Than Affordable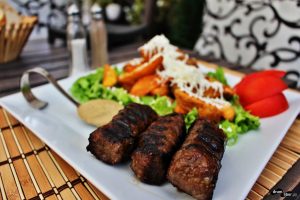 As we mentioned above, the price range in Romania is on average 30-45% lower than in the rest of the EU. But, generally speaking, it is cheap to go out and eat in Bucharest, and the selection of eateries, for example, is simply very good. 
If you are the first time Romania we suggest that you taste "sarmale" and "Mamaliga cu branza si smantana". It is a kind of cabbage rolls with Romanian polenta, white cheese – which the rest of the world would probably compare with feta cheese – and a type of crème Fraiche. The Romanian people prefer to eat red onion and a small chili with all of this and basically anything that could be considered as launch. 
Just as you start taking those long and relaxing strolls after the night of partying you won't have any problem finding the perfect place to have an unforgettable meal with more than affordable prices.
4. Visit the Magnificent National Museum of Art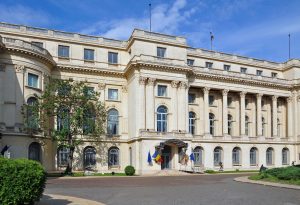 Just as you step into The National Museum of Art, you will feel like you embarked on an adventure through time and space. Prepare to discover artists that you never heard of that will capture your mind with their creations forever. We are so accustomed to the French, Spanish, Italian and Dutch masters, that we forgot ho Romanian painters also gave stunning artistic creations to the  European cultural heritage. 
They have only been hidden under communism for a couple of gruesome decades. Now they whisper to us with all of their hidden beauty and judging by the number of annual visitors, this museum is definitely one of the greatest attractions in the Romanian capital.
5. The Old Town
Bucharest feels like a theater scene once you sit in a cafe in the old town and just observe as the people walk by and create a unique city atmosphere. Sometimes you just find yourself wondering if anyone should come out of a balcony and sing an aria or something like that. The old town is exciting with its architecture, shopping, innovative restaurants and cafes. 
Here, you will find some famous concept stores such as the bookstore Carturesti Carousel that is simply a must stop. In addition to unique stores and charming architecture, you can find prominent cafes such as M60, Anthony Frost English Bookshop, Carturesti at Piata Romana, Sole D'Italia, and Gradina Eden.