There is one question that constantly strikes through my head and I have never come to a conclusion to it. Why are girls so much attracted to diamonds and pearls? I remember my first diamond ring when people said "wow" and shouted "ah" seeing a piece of diamond jewelry I am like why, what's so big about it? Then when my day came I was flattered, childish and had the most idiotic grin on my face while holding the ring, there might be many reasons for my happiness at that time; but one thing I still do with my diamond ring is playing with it in the dark to see if it still shines brightly in the dark like a silly girl.
Bond
Not just me, it's an emotion, every diamond jewelry holds memories, we always buy this for the most important occasions or gifts them for important occasions. Dude to their long-lasting nature diamond is an emotionally connected to eternity and everlasting bond. It represents love, that's the reason we tend to use them for engagement or wedding ring, to show your eternal love. Well, diamonds are expensive, depending on the quality you are taking, unlike before diamond jeweler are easily accessible for a major community. Yah one need to compromise on the size cut. The current world of uncut diamonds trend took the work of contemporary jewelry to new heights.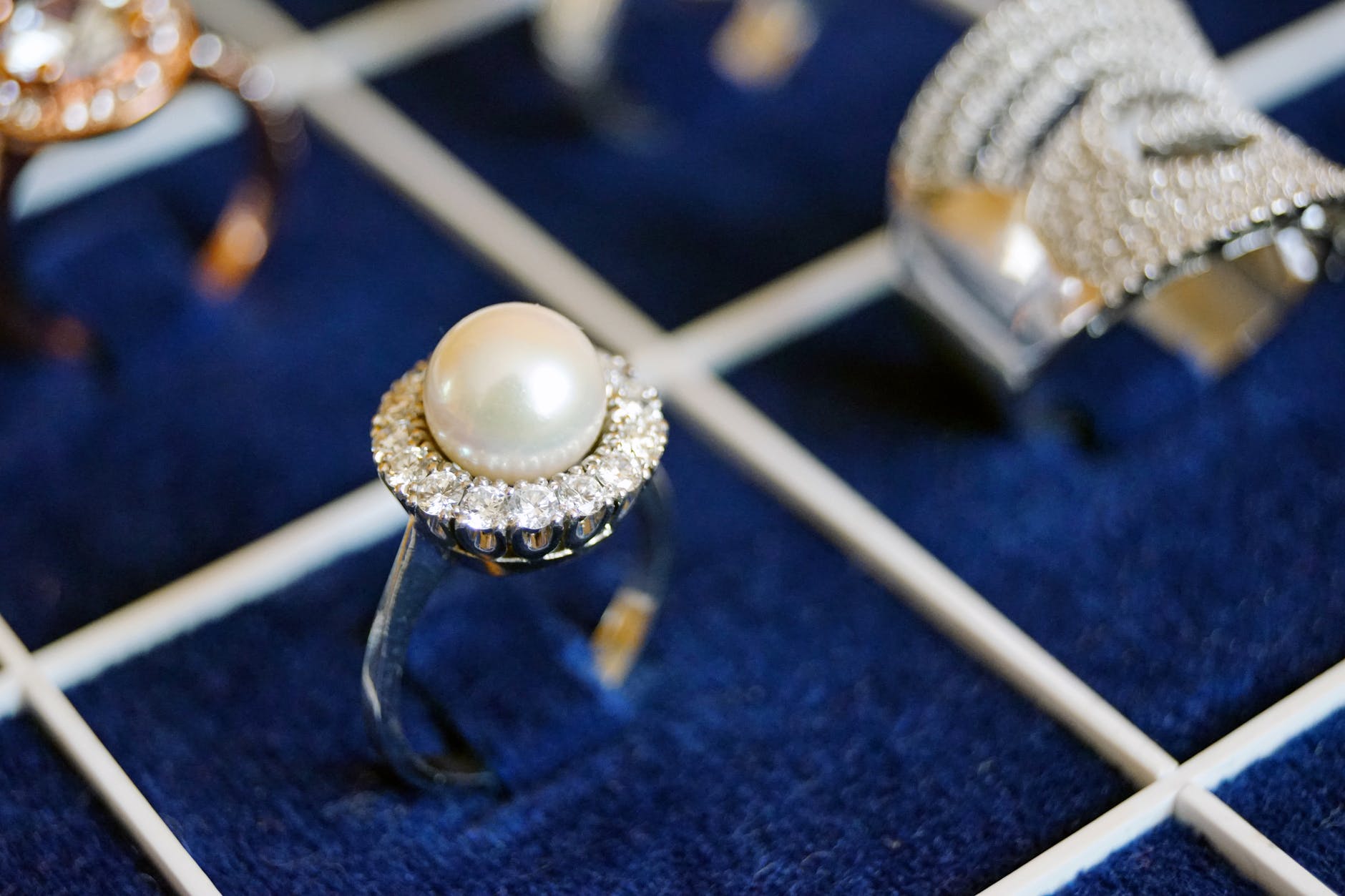 Pearls
when diamond reminds dignity and stature, pearls remind warmth and elegance. The beauty of pearl jewelry is they can be paired with anything, they can complement your daily office wear to an extravagant wedding. It's in the art of knowing how to pair. Pearl being less expensive made it more accessible to a lot of masses, giving it a place in the memory lane of achievements, these mostly used as gifts to our loved one. They can be easily maintained, can be worn daily( keeping away from sweat, or minimum cleaning from time to time) and pearl jewelry design or pearl jewelry are handovers from generation to generation as heirloom as they are long-lasting. And most importantly they are environment-friendly. You get both wild and cultivated pearls, while raw pearls being towards little expensive side.
Mix the gold
Gold is the basic alloy used for making jewelry, diamonds and pearl jewelry can be made with different alloys like silver, platinum, and gold. among all of these gold is most opted because of its accessibility and price value. Over the past few years along with gold jewelry for example daily wear gold earrings designs; new gold jewelry design etc in all the ornament aspects, thought the traditional style of jewelry is most valued. Contemporary jewelry designs are widely accepted by the working community for daily office wear; due to the comfort, simplicity in look and maintenance.
When compared to earlier days, the current trends in jewelry gave more and more scope for innovation. as the online market is in its full swing, and it made easy accessibility to purchase at the same time provide wide verity to match the customer requirements.