Modern double-glazed windows are made of various materials. Some people prefer plastic, and others are interested in preserving the historical value of their buildings. In this case, the only solution is to install or restore a wooden glass unit.
The key inconvenience for the owners of old mansions is the excessive cooling of rooms. Due to the fact that window frames have lost their functionality, drafts appear and condensation might collect on the surface.
Previously, single-glazed windows were installed in houses. They can be upgraded. To do this, study the features of single glazed vs double glazed options and choose additional glazing.
It isn't necessary to install thick glass that doesn't fit in the sash. You can opt for slim double glazing. It doesn't need additional structural reinforcement.
The distinctive features of single glazing vs double glazing are as follows. There is a free space between several glass sheets. It is not empty and filled with inert gas. Most often it is krypton or argon. These gases reduce heat loss. The house will become much more comfortable even if it is very cold outside.
Retrofitting double glazing into period windows
If the windows haven't lost their attractiveness and are not deformed, it is not recommended to fully replace such glass units. You can keep the original structure by adding glazing to the windows. Additional glazing is installed without dismantling the existing glass unit.
Choose a company that carries out the repair and restoration of natural wood windows. A specialist will examine the windows and suggest the best solution for improving their functionality. Single pane window replacement cost in the UK will be calculated based on the state of your window.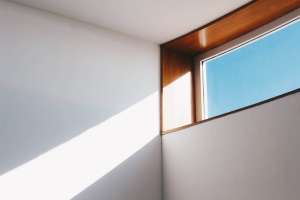 Replacing single-pane windows with double-pane will have a positive effect on the condition of the house and will save the budget:
rooms will keep warm in winter;
single glazed windows condensation will be forgotten, as there will be additional glass;
you will save on installation since a complete window replacement is much more expensive;
if necessary, you might install protection against drafts, so the house will be warmer, the level of street noise will decrease.
Study the listed windows restoration guide to choose your insulating glass unit and keep the value of your home in case of sale. The building will retain its original charm and functionality.
What's best for you?
Many house owners refused to use original windows due to the fact that they don't retain heat well. The thin glass allowed the cold air in, and a small gap for comfortable sash opening allowed drafts to pass through.
Rainwater stayed in the windows. Insufficient care and untimely elimination of moisture led to rotting. This is one of the reasons why house owners usually decide to install a new glass unit.
Those who live in a mansion of historical value face certain difficulties. City officials might not give permission to change the facade of a historical house without a good reason. Therefore, it is necessary to look for alternative options. The best one is to replace the single pane with a double pane glass window.
You will be able to choose a sliding or hinged system with excellent characteristics. The house will retain its original exterior, the facade will not be changed. And the functional characteristics of windows will become much better. The house will keep a comfortable temperature, and costs on heating will decrease.