In the last couple of years, take-out dining has exploded in popularity. While grabbing your favorite pizza or sushi takeout on the way home from work has always been a smart way to provide dinner for your family when you don't have time to cook, it's now become an enjoyable — and common — way to experience various foods in the comfort of your own home. Now that you can get almost any food you want as takeout, it's also the perfect opportunity to experiment with wine pairings for more casual meals.
Fried Chicken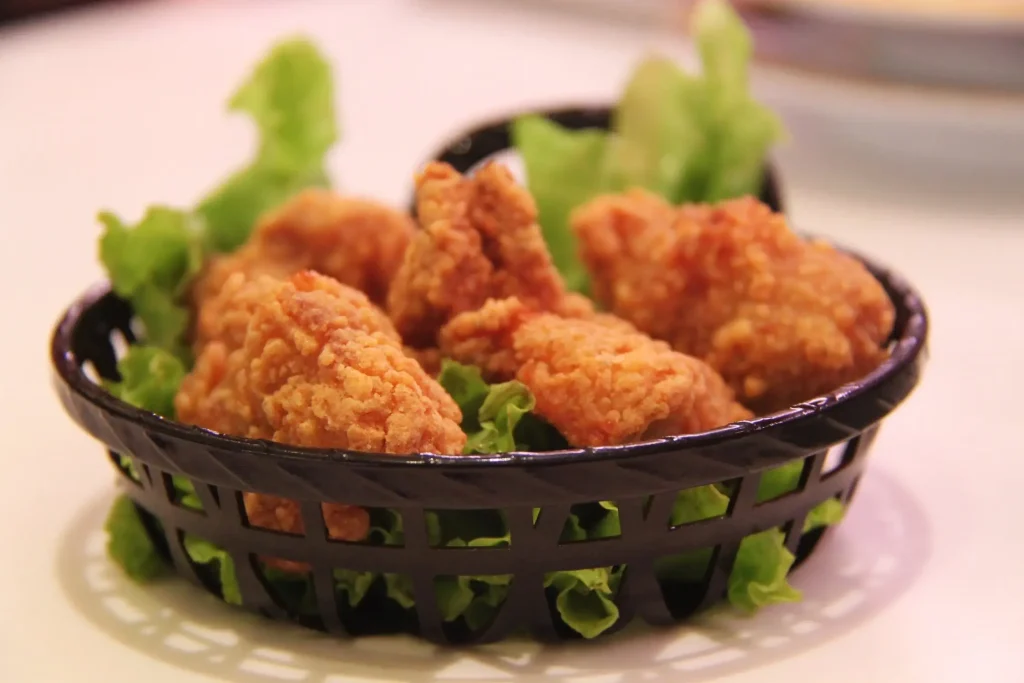 Is there anything more convenient than driving through a drive-thru land and picking up a bucket of hot, crispy fried chicken? There's usually plenty of food for everyone (and often leftovers the next day) and it's tasty even when it's cold.
The perfect wine to go with fried chicken is a slightly sweet one that balances out the saltiness of the chicken. Sparkling wine, such as a light-bodied, easy-drinking riesling or a subtly sweet rose makes an ideal pairing for this favorite picnic food.
Tacos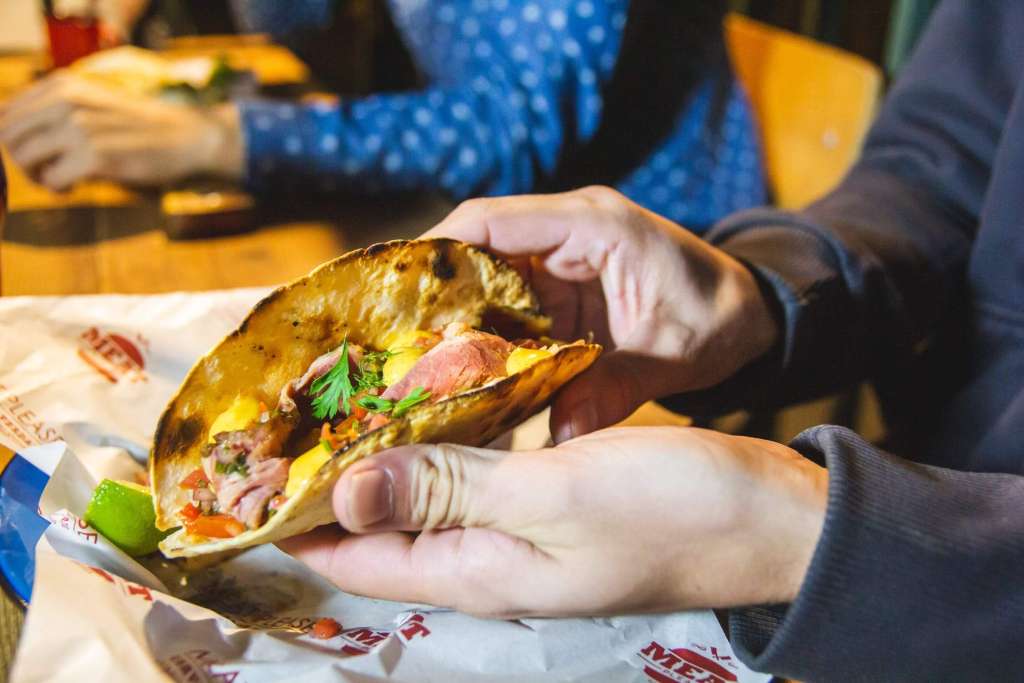 Even if it isn't Tuesday, tacos are a wonderful takeout option. The intense flavors of Mexican food require an equally intense wine, so choose a red wine that offers a little pepper, like a grenache or syrah. The peppery hints in these wines enhance the chili and cumin spices in tacos, making them burst with flavor.
Wines that are high in tannins, including malbecs, also pair well with tacos, particularly if you add some sour cream to the mix. If you don't care for red wine, a well-balanced, medium-bodied sauvignon blanc will work well with tacos. The intense fruit flavors in the wine will balance out the spiciness of the tacos. 
Indian Food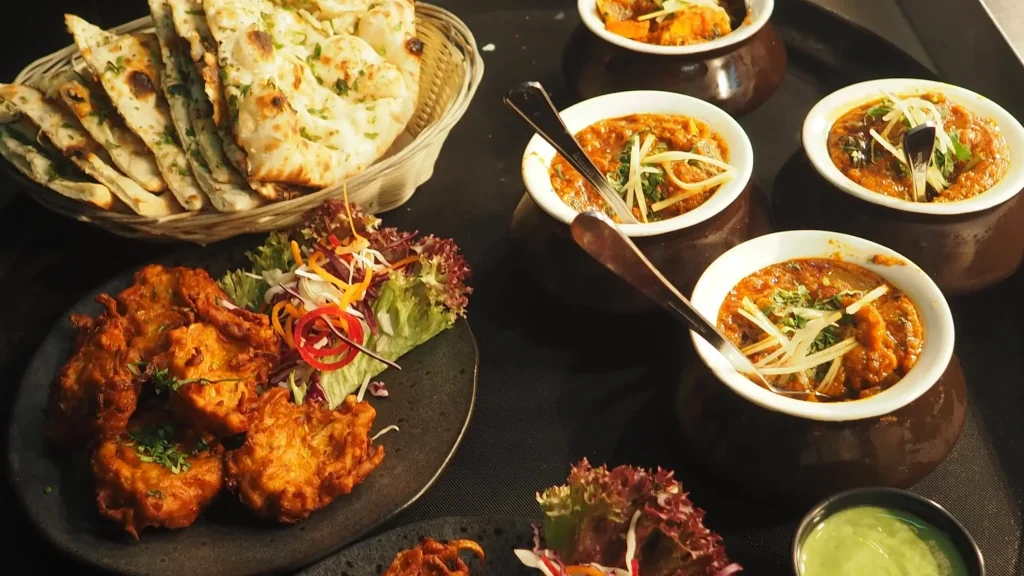 It takes some skill to pair wine with the spicy, rich sauces that characterize Indian food. In fact, many people make the understandable mistake of choosing a sweet wine to counteract the spiciness of the food. The key to choosing a great wine for Indian takeout is to take note of the alcohol level. High alcohol levels will only increase the spiciness of the meal. If you're not careful, you could unintentionally make Indian food too spicy to eat.
Rieslings and roses are good wines to pair with Indian food because of their residual sugars, but you can also pair a light- or medium-bodied red wine like a Gamay from Beaujolais-Villages, France, or a Syrah from Rhone, as long as the alcohol level doesn't exceed about 15%. 
Sushi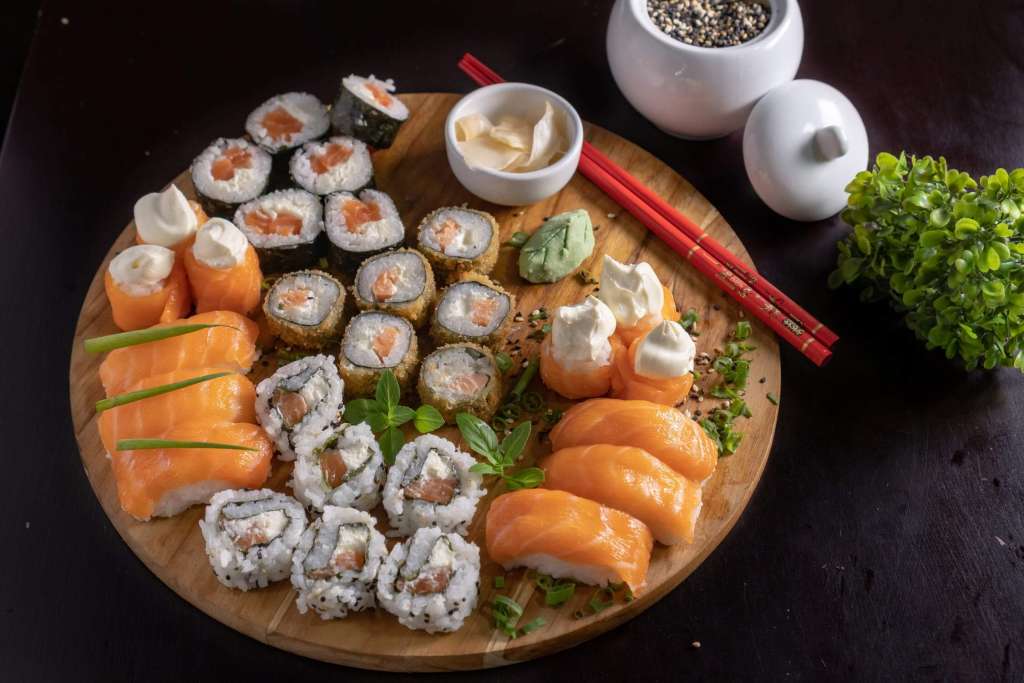 Most people think that sake is the only thing you can pair with sushi, but this is a myth. The best wine for sushi is one that offers delicate flavors with low or no tannins and a high amount of acidity. Of course, there are many varieties of sushi, so pairings may differ somewhat depending on the kinds of sushi you order. 
In general, prosecco is a great choice because of its bright, yet light peachy-lemony fruit flavors. For a red option, a pinot noir from New Zealand offers fewer tannins than most other reds, so your fish won't taste metallic, which happens when too many tannins are present.
Pizza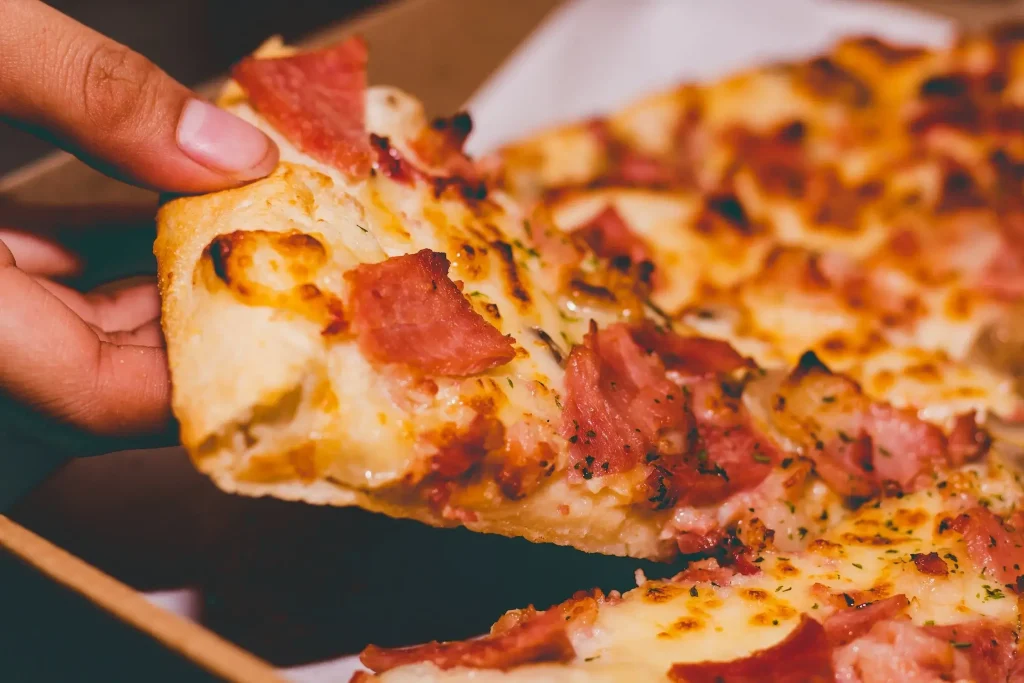 No takeout list would be complete without pizza, which has long been the quintessential takeout food. The acidity of pizza sauce pairs extremely well with any medium-bodied red blend, but if you like your pizza topped with spicy sausage or pepperoni, a full-bodied chianti or cabernet would be the better choice. 
If you're looking for a white wine to pair with pizza, give a full-bodied Sonoma County chardonnay a try. It will bring out the delicate flavors of a combination pizza when you want to taste every topping you've added to your pie.
Conclusion
Just because you're having a casual meal at home doesn't mean you can't make the right wine selection to go with your takeout food. In fact, choosing the right wine for your casual fare can make it taste even better.
Author Bio:
The author has been pairing scrumptious sushi takeout and other casual foods with delicious wines for nearly 20 years. They consider this skill an art form that makes every meal more enjoyable from the first bite to the last.