Available in various patterns and styles, kurti is a first pick of the college going girls, social women, working women, and housewives for any event or occasion. The fashion designers are really trying hard to keep continuous pace with an increasing popularity of the kurtis and find many options to design the kurtis as per the modern and latest trends. Due to this, the wearer gets plenty of options, from Indo-western to ethnic style with different cuts, designs and patterns.  You can create the best style statement in kurti by mixing Indian and western fashion together. The western touch is given mainly by the special neckline or sleeve styles and different cuts.
Light and comfortable Cotton Kurtis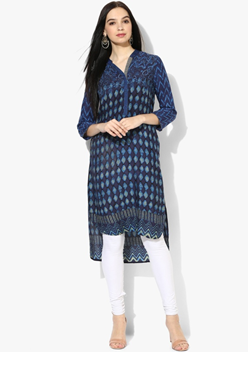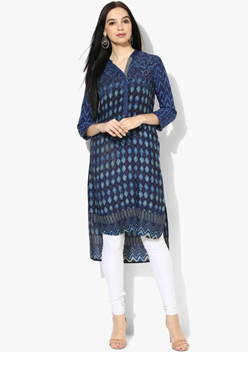 Monsoon is a time when water and dirt are indispensable, particularly when you are outside. It is when you should opt for the lighter fabrics such as cotton as they're thin, simple to dry and skin friendly that make them the practical option during monsoon.
Easily dry Crepe Kurtis
Crepe is one fabric that gets dried very fast and that makes it perfect for rainy season. You can fill up the wardrobe with the different colored crepe kurtis to make your wardrobe set for monsoon.
Kurti and palazzo sets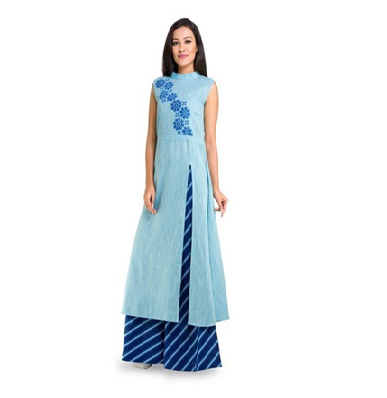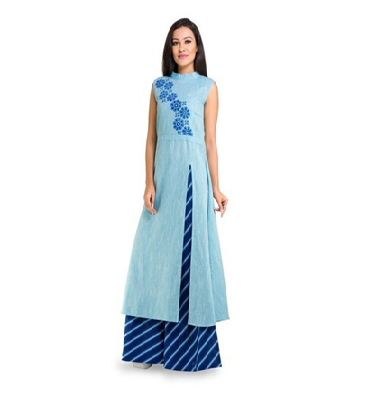 The pair of leggings and salwar generally sticks on your skin, so make it a little awkward for you particularly when you're drenched. Monsoon is a right time of wearing long kurtis and palazzo sets that make you trendy.
Long kurtis are 'in'
Besides being in the current trend, the long kurtis are blessing for the plus sized women. The long kurtis are perfect for the women who have got heavier lower body since short kurtis will expose your thighs when you're walking.
At StyleCaret, you will find an amazing range of the designer kurtis to wear on the grand occasions. You will be able to don a thrilling party look just by choosing from specially designed kurtis, accessible at very good prices. You may pick any outfit that suits your fashion sense and rest assured of the most reasonable rates and timely delivery service. Suppose you're planning to attend any party wear, it is time to look through our amazing collection of party wear kurti!
Looking Cool in Indo Western Kurti Style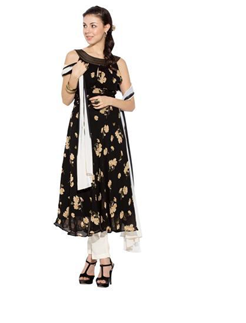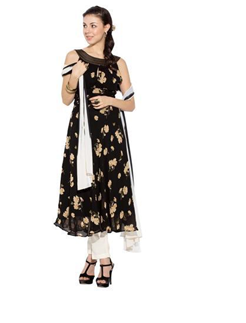 It is time to stay young and cheerful in the mixed color of wear marked by the ethnic embroidery, authentic Indian fabrics and vintage block prints. You can select from the Kurtis, Tunics, Long Kurtas, and Tops in the sets with pretty lowers. Or you can mix and match it with Separates, you can team your kurti with the long skirt, long kurta and jeans and crop top with the harem pants. You can make use of ethnic Jacket and make it look dressy and formal. This monsoon you can try out Indo Western style. They look beautiful with block print, embroidery, paisleys, indigo hues, and zari bootis.
Party Wear Kurtis: Get the Latest Trends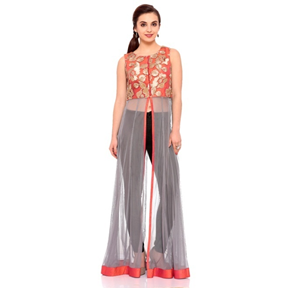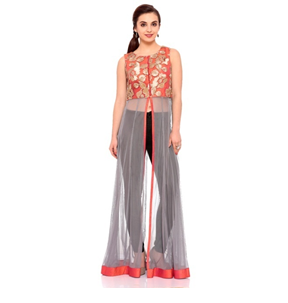 Kurtis are very much in demand for being appealing clothing to wear on various occasions. Sensing the emerging trend of Kurtis, Style Caret brings the new collection of Party Wear Kurtis to get the best and amazing look whenever you attend any party to witness the red carpet welcome.  Kurtis explore diverse styles, which includes traditional wear, Indo-western choices and western styles. So, based on your preferences, you may easily pick one suitable kurti from the great party collection. This collection includes floral printed kurtis, multicolor kurtis, embroidered kurtis, and many other kurtis that will showcase the rich combination of styles and colors. Designers have totally transformed the Indian styles to make the kurtis ideal to wear in the parties and give stunning look to a wearer.
Look for appealing style
You can select from the wide range of the Party Wear Kurtis, accessible in amazing designs and shades. By making impressive motifs, various objects, floral patterns, and natural shapes, designers have made this collection very versatile for today's modern customers. In this collection, you will find kurtis with the colorful motifs as well as heavy embroidery, which attract attention of women and they find such kurtis quite appropriate to wear in the parties.
Kurtis For Plus Size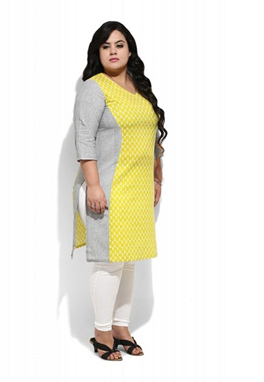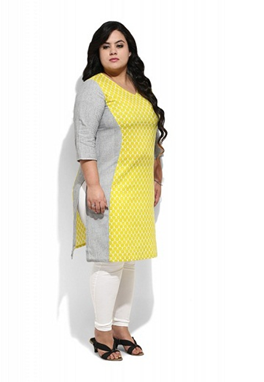 Fashion and style for plus size clothing are now gaining huge importance. It is not just in India but across the world kurti has got its own place. It was the time when women of bigger size had to face many problems associated with their fashion style, as there were not many options available. But, today's fashion isn't just the term for the petite women but also full-figured or plus size women to get what they want.
Sarees, Salwar Kameez and ready-made Kurtis are quite common Indian attire for women. For plus size women finding any kind of styles were tough. Clothing was available only for slim or medium size of women. Every women desire to look beautiful and charming in clothes they wear. So, with change in the concept of big size clothing, many other things also got improved. Today, even plus size women wear stylish and designer kurtis for each occasion.
Plus size women might have a wide range of the trendy outfits to select from but nothing is better than the tunic top and kurti when we talk about the flattering clothes for the plus size women. Flattering silhouette of the tunic and kurti renders shapeliness by not being tight to reveal any problem areas. In addition, kurtis are the safe bet as these are ideal for all occasions. The printed kurtis and cotton kurtis are good for daily wear and for the casual day out while embroidered kurtis and embellished Georgette kurtis, chiffon kurtis and designer kurtis are best picks for the parties or other social gatherings. The designer kurtis are considered for weddings as well, particularly ones that are made from silk and brocade.
Conclusion
Latest designs of the Indian kurtis or tunic tops display an amazing mix of the trendy designs. But, the best choices for the fuller figures are ones that are made from flowy and soft fabrics featuring the printed pattern.